Air-bridge Flights Between Europe and China, and China to the Rest of Asia
By MG Mahmud
GETAFE/KUALA LUMPUR: Airbus has organised flights from Europe and China as Asian operators of airliners and freighters deploy to fly out medicines and equipment from China to combat the Coronavirus (Covid-19) pandemic. Airlines are also repurposing passenger aircraft to ferry medical supplies as the crisis worsens.
Recently, Airbus has deployed a new air-bridge flight between Europe and China to deliver additional critically needed face mask supplies to France, Germany, Spain and United Kingdom health systems in support of the Covid-19 crisis efforts.
The aircraft, an Airbus A330-200 undergoing conversion as Multi-Role Tanker Transport (MRTT), took off March 26 at 19.15 local time (CET) from Airbus' Getafe site near Madrid (Spain) reaching the Airbus site in Tianjin (China) on March 27, the airframe maker said.
Earlier, Airbus organised flights from Europe and China with A330-800 and A400M aircraft to donate thousands of face masks to hospitals and public services around Europe, a company statement said.  The aircraft, known as MSN56 and operated by an Airbus crew, took off March 23 2020 from Airbus' headquarters in Toulouse at 18.07 local time (CET) landing at the Getafe Air Base (Madrid) at 19.05 to off-load and deliver the masks to the Spanish Ministry of Defence.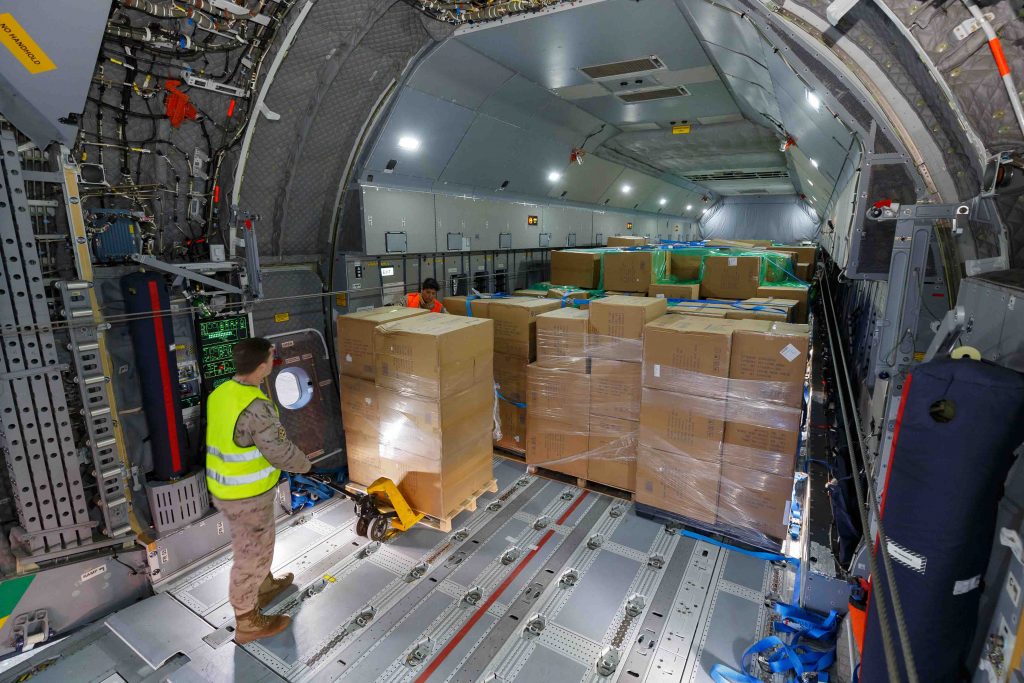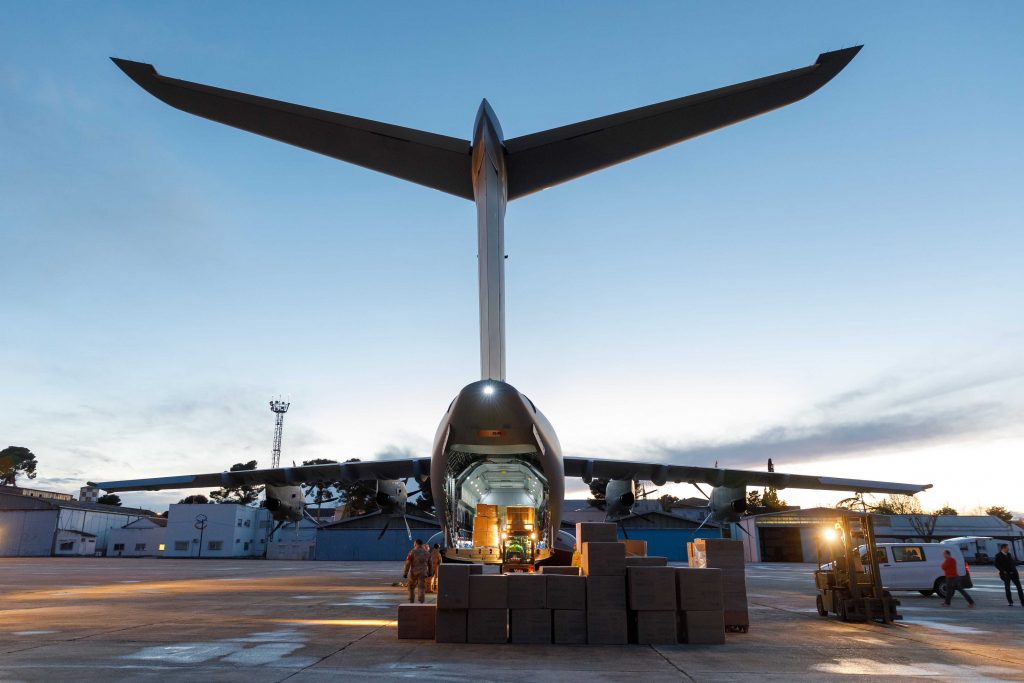 The cargo is part of the approximately two million masks transported over the weekend by a test Airbus A330-800 aircraft from Tianjin to Europe. The cargo is part of the approximately two million masks transported over the weekend by a test Airbus A330-800 aircraft from Tianjin, China, to Europe.
Here in KUALA LUMPUR, Malaysia's two major airlines have recently deployed rescue flights, including using A330-200 and A320 aircraft to bring home Malaysians stranded overseas. Those affected are unable to travel because direct flights have either been cancelled due to flight restrictions following the novel coronavirus or Covid-19 outbreak. In some cases, the flights also carried citizens of neighbouring ASEAN countries.
One example is the flight deployed to Dhaka, Bangladesh using a Malaysia Airlines Airbus 330-200 aircraft with 12 crew to repatriate students and returning personnel from the Malaysian military field hospital near the sprawling Rohingya refugee camp in Cox's Bazar. Recently, MASKargo, which operates Airbus A330-200F freighters collected a large supply of medical supplies from Shanghai. These will be distributed within Malaysia and nearby countries. It has been working around the clock to ensure that Malaysians will have access to much-needed medical equipment and supplies as Covid-19 virus infections deepen in Malaysia.
It is ironic that earlier in February, the Malaysia Aviation Group (MAG) subsidiary airlifted disposable medical protective gear for use at various hospitals across the Hubei province in China.
"We operate into China daily and we greatly empathise the predicament the country is currently facing including challenges in travel into and out of China. We will ensure that the supplies consisting of surgical masks, N95 masks, surgical gloves among others, reach the respective hospitals and will help the doctors and nurses carry out their duties safely," a MASKargo official said of the flight into China in February.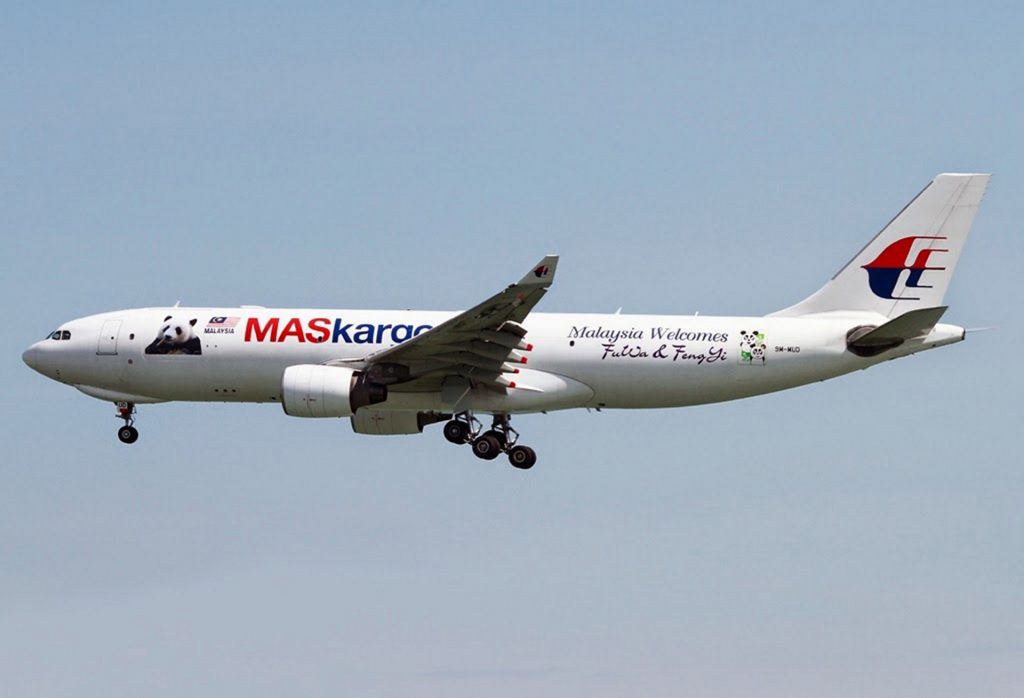 Meanwhile, the Royal Malaysian Air Forces (RMAF) has also placed its tactical airlift squadrons on standby in case they are ordered by the government to be deployed for any eventuality, the Chief of Defence Forces General Affendi Buang has said. The RMAF has Hercules C-130H and the newer longer range A400M as its tactical airlift aircraft. "We can deploy the C-130 or the A400M," he said. The four A400M, which were delivered in batches and completed by early 2017, are currently the only aircraft of the type operated by an air force outside of NATO.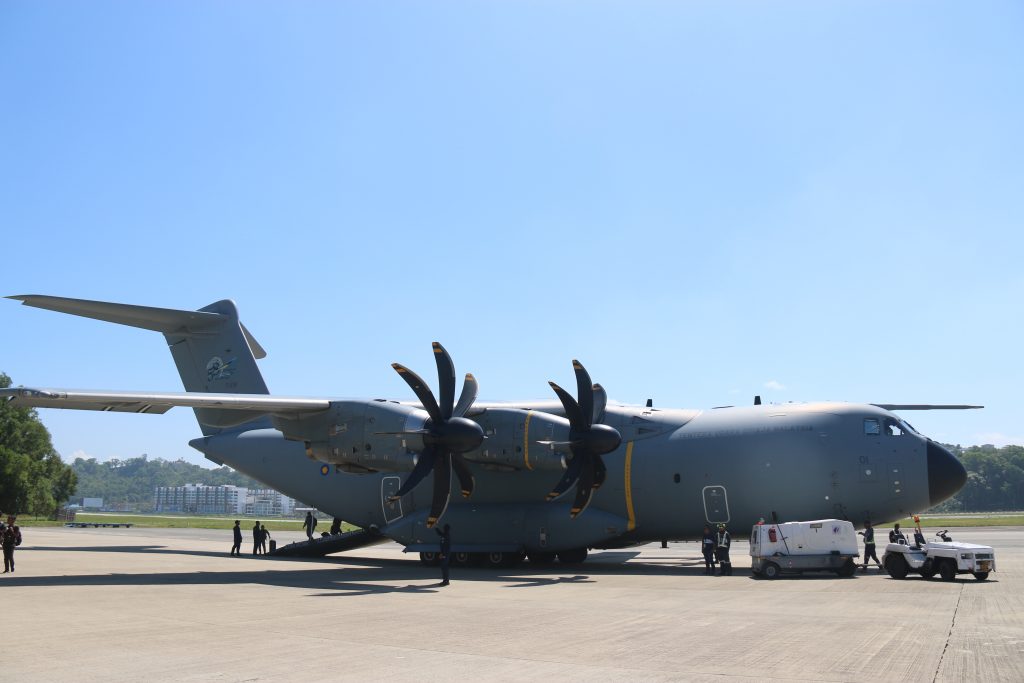 A number of airlines in the region are also repurposing some of their passenger aircraft to fly out medical supplies and equipment from China as the crisis had created an urgent demand for air freight operations. Vietnam Airlines in March launched cargo-only services transporting freight from Hanoi and Ho Chi Minh City to Bangkok, mainland China, Hong Kong, Japan, South Korea, Malaysia and Singapore. It was reported that the cargo only flights are being operated using Boeing 787-9 and Airbus A350 aircraft, carrying about 20-25 tonnes of cargo per flight, equivalent to a load factor of between 95 to 100 percent.