JMSDF Conducts Mine Warfare Drills
The Japan Maritime Self-Defence Force (JMSDF) is currently conducting a mine counter measures exercise (MINEX) in waters off Iwo To (formerly known as Iwo Jima) amid the strict operational restrictions and safety concern over the novel coronavirus pandemic. The drills which began June 17, is expected to end on June 26.
About 500 personnel from four JMSDF units are taking part in the drills known as IWOTO which is meant to enhance their mine warfare capability and operational-readiness. Commander Mine Warfare Force, JMSDF, Captain Hiroshi Watanabe leads the exercise. 
JMSDF vessels deployed to the drills are minesweepers JS Uraga, JS Awaji, JS Hirado, JS Enoshima, JS Chichijima, JS Izushima, JS Miyajima, and JS Shishijima. The series of live training exercises which has been conducted yearly since 1972 is said to be the largest MINEX in the Pacific.  –aaa/mgm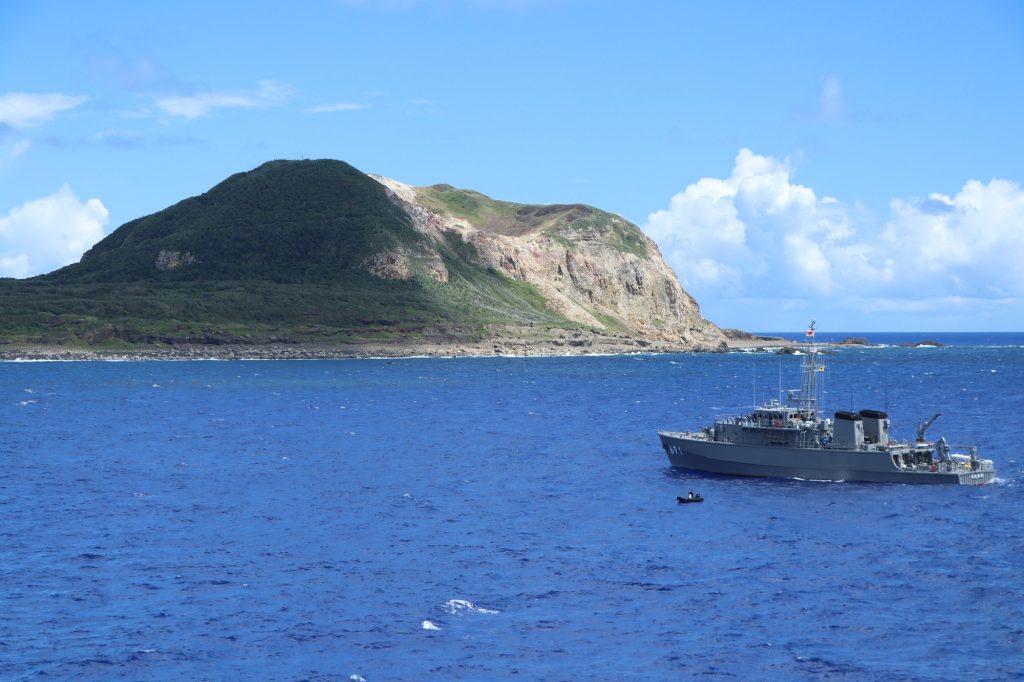 A mine countermeasures vessel near the island of Iwo To with Mount Suribachi in the background (Photo: JMSDF)