DSEI 2021: UK Ministry of Defence to focus on the Integrated Response to Future Threats
DSEI 2021 will put integration in the spotlight as the UK Ministry of Defence and the British Army, Royal Navy, Royal Air Force and UK Strategic Command work to develop and maintain organic integration at all levels and across all domains.
As British forces modernise to meet the demands of the information age, they do so with the understanding that success on the future battlefield requires integration across land, sea, air, cyber and space. Under the theme of 'Integrated Response to Future Threats' DSEI 2021 will be shaped to support this strategic shift with input from industry, academia, international partners and delegates.
With the newly formed Strategic Command leading ambitious plans to deliver a step-change in the way British commands interoperate, UK Defence is driving integration efforts to mesh the way individual armed services operate in the battlespace. Winning the fight no longer depends on success in the air, land or sea; it requires a force that is integrated by design and instinct, that uses defence resources efficiently across multiple domains at an optimum pace to stay ahead of threats and adversaries.
On the industry side, this will require an accelerated pace of change to deliver a competitive advantage. It will see increased demand for the disruptive application of technologies such as artificial intelligence and big data in the cyber domain, increased focus on defeating adversaries in the 'grey zone' through special operations, and support for improved decision making aided by data analytics and information technologies.
The focus on integration has been highlighted by the immense global impact of COVID-19 , and the enforced understanding that robust national resilience relies on more than fire power. With our adversaries increasingly posing non-military threats, greater instinctive integration is required at all levels of the defence community to ensure the UK remains ahead of the challenges that lie ahead.
DSEI 2021 will offer a forum for Defence UK to meet with its industry partners to strengthen relationships, share knowledge, and discuss the technological innovations that will support the British forces in these efforts as they look toward 2030 and beyond, powering progress and defining the future of defence.
Minister for Defence Procurement, Jeremy Quin MP, commented: "Once again, DSEI is showcasing the best of British defence technology and innovation on a world stage. Bringing together strategic partners, international governments and pioneering defence companies this show offers a unique opportunity to collaborate, partner and cooperate to further our collective global defence and security agenda."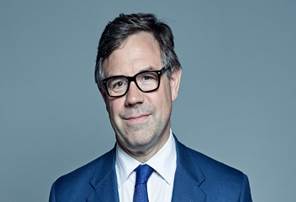 "DSEI 2021 falls during a time of great change for the British forces as they implement their heightened integration doctrine, both internally and externally with the wider UK defence landscape," Grant Burgham, DSEI Event Director, Clarion Defence & Security, commented. "DSEI offers the single best opportunity to foster that integration between Defence UK and industry partners. Our exhibitors are keen to meet with all branches of the British Commands and show their capabilities in support of 'Integrated Response to Future Threats' at DSEI 2021." –shp/mgm (Photos:UK MoD)