EURONAVAL ONLINE: Lacroix Readying Navies for Next-Generation Naval Warfare
French a pyrotechnic systems integrator, LACROIX has been working in cooperation for over 40 years with the experts at the French Defence Procurement Agency (DGA) as well as with navies throughout the world to ensure that self-protection capabilities meet the necessary requirements to defeat the latest threats. Its R&D teams have superior expertise in combining multiple decoy effects in various deployment vectors, which are themselves integrated into a system. In this inaugural Eurovanal-Online, Lacroix will be presenting some of its key solutions:
VESTA
As part of a call for proposals, the Agence Innovation Défense (Defence innovation agency) selected Lacroix to develop an active off-board decoy (jammer embedded in UAV), as a complement to passive decoys, which are both soft kill capabilities that are complementary to hard kill capabilities. The project, known as VESTA (Versatile EW Self-protection Tactic onboard unmanned Aircraft), is an innovative project carried out in a collaborative effort to bring together government agencies (AID, DGA, etc.) and DTIB companies for civil and defence purposes.

Lacroix's Off-Board Active Decoy (VESTA) project is an essential component of the company's vision of self-protection, based on a comprehensive approach, allowing "multi-layered" and "multi-threat" protection mixing Hard Kill, off-board active and passive decoys tactics, anti-torpedo solutions.
Signals and Decoys for Submarines
Signals are employed by submarines as a means of signalling or identification with respect to aircraft and surface vessels. They also serve to transmit, for example, according to NATO codes, information regarding a submarine attack simulation. Lastly, they send a distress signal by means of a red star rocket. The sonar decoys generate a false sonar echo to evade detection by surface ships, submarines, helicopter dipping sonars and torpedoes. Initially developed by the military arsenal, the technically advanced pyrotechnic products have integrated Lacroix's product portfolio for over 20 years.
New Services Offer
Lacroix is taking advantage of its presence at the 2020 Euronaval exhibition, to formalize the consolidation of its service activities by establishing a revisited catalogue. By investing in the implementation of a Strategic Business Unit (SBU) and in dedicated solutions, Lacroix is creating the opportunity to get to the heart of the operational requirements of its Armed Services customers. In order to develop its training catalogue, the company has set up a comprehensive offer, involving internationally recognized experts in their fields, having highly specialized or unique skills (pyrotechnics, chemistry, etc.).
During Euronaval 2020, the Group's customers will be presented with an optimized service and training portfolio, organized in 4 main strategic areas: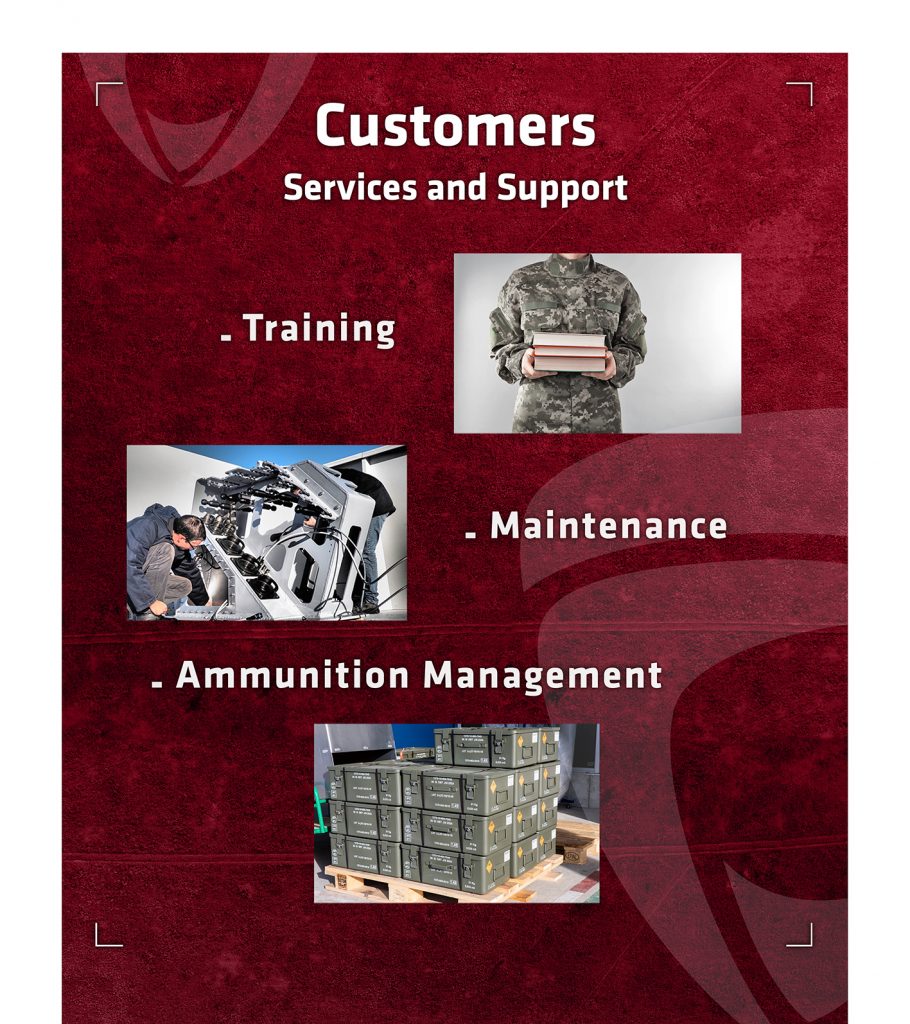 A comprehensive catalogue of training courses
A service support offer
A specific solution for optimising ammunition delivery
Creating realistic trainings
Specifically for the Naval Domain
Backed by over four decades of experience, Lacroix has acquired unquestionable expertise in decoy systems and pyrotechnic components with its broad product range for the protection of the major classes of warships, from small patrol vessels to large destroyers. It is therefore natural that, on the basis of its unique expertise, Lacroix is consolidating its activities in training and maintenance of its systems and ammunition in operational condition. From storage to handling, from training to maintenance, the experts at Lacroix are committed, on a daily basis, to operational success and to putting their skills and expertise to work in preparing and assisting the crews of its Navy customers (handling equipment, maintenance, verification of electronic systems, among others). Lacroix is dedicated to ensuring that its customer's operations are successful.
For more information on Lacroix solutions, please contact Mr. Eric Mangé, Group Digital Marketing Manager, Lacroix Defense via e-mail: eric.mange@etienne-lacroix.com
(PHOTO: Lacroix Defense)