Malaysia's Third Littoral Mission Ship Launched
KUALA LUMPUR/WUHAN: The Royal Malaysian Navy (RMN)'s third Littoral Mission Ship (LMS) was launched at Wuchang Ship Building Industry Group Ltd shipyard in Wuhan, China in a brief ceremony Oct 28 amidst COVID-19 pandemic restrictions.
The vessel, pennant number 113 with displacement of 780 tons, will be undergoing a series of acceptance tests in waters off Wuhan after the launch.
The naming ceremony of the ship was postponed due to the movement control order imposed by governments of Malaysia and China respectively, a Royal Malaysian Navy statement said. The event would be carried out simultaneously with the handover of the vessel re-scheduled to Sept 2021.
The statement also said that the handover of the second LMS, Sundang scheduled in April 2020 was also affected due to the pandemic and would be handed over when the crew completes familiarisation training in China, which is now postponed.
The third LMS will be inducted into RMN 11th Squadron, together with other two ships in the class, KD Keris and Sundang. The crew for the third ship will be flown to China for familiarisation training in May 2021. The RMN statement also said that the fourth ship is expected to be launched in November 2020.
The RMN LMS programme is part of the RMN's "15 to 5" fleet transformation programme, which involves reducing its current 15 classes of vessels to just five – namely, the LMS, Multi-Role Support Ships (MRSS), Littoral Combat Ships (LCS), Patrol Vessels (PV) and submarines.
The LMS contract was signed between the ministry, Boustead Naval Shipbuilding and China Shipbuilding and Offshore International Co Ltd on March 23, 2017. Known as the Keris-class in RMN service, the vessels are the Malaysia's first capital defence acquisition project from China.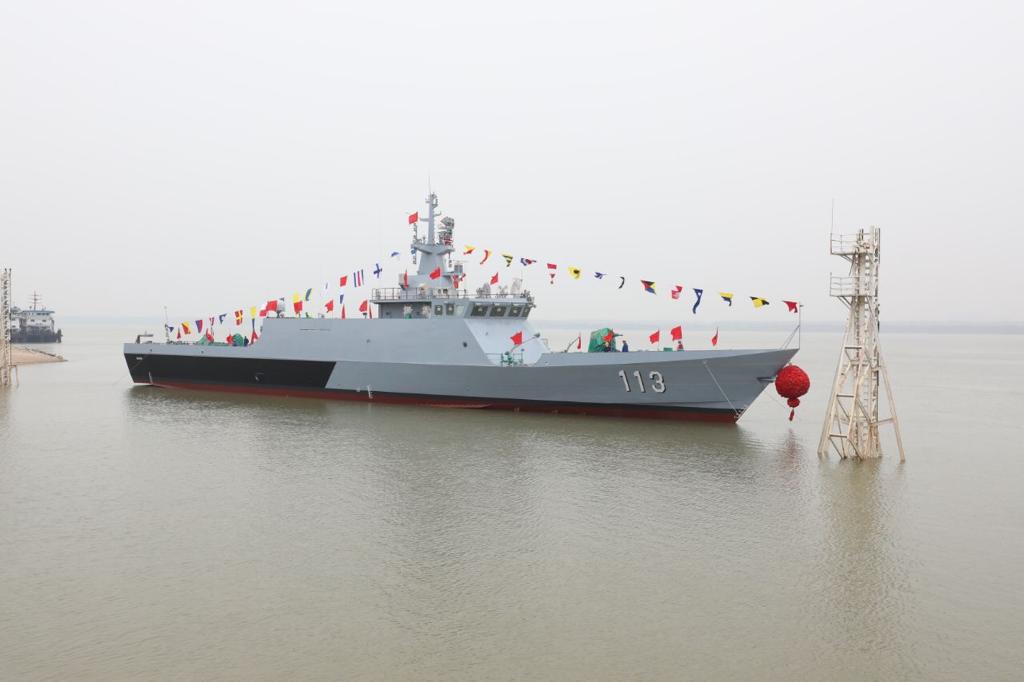 This coastal patrol ship is a modular concept that is capable of being configured for specific missions depending on requirements. — shp/aaa/mgm (Photos: RMN)