Pakistan Navy Hosts Exercise AMAN-21
Naval exercise codenamed AMAN 2021 with the theme "Together for Peace" kicks off in Pakistan's waters today bringing together a total of 45 countries in a series of activities and manoeuvres until the Feb 16.
Chief of the Naval Staff, Pakistan Navy, Admiral M Amjad Khan Niazi said the multi-lateral Exercise Aman 2021 is a clear manifestation of Pakistan's commitment towards peace and stability through a collaborative approach, proven by the increasing number of participation each year.
He said Exercise Aman has been a useful and effective forum for strengthening relations and enhancing interoperability with participating navies. "The purpose of these multi-national exercise is to engage our partners, promote cooperation and enhance interoperability between regional and extra-regional navies operating in the Indian Ocean region," Admiral M Amjad said in an exclusive interview with Asian Defence Journal (ADJ).
"Pakistan is a peace-loving country and has always supported peace efforts in the region. Exercise Aman carries on the theme "Together for Peace", sums up the entire gamut of Pakistan's aspirations. Not only the country desires to maintaining peace but is also keen on including its friends, allies and partners in achieving amity.
The concept of the exercise has been designed to provide a common forum for: information sharing, mutual understanding and identifying areas of common interests for group analysis and dialogues through International Maritime Conference; developing and practicing response tactics, techniques and procedures against asymmetric and traditional threats during sea phase of the exercise. The sea activities include an International Fleet Review which includes various operational activities and drills. Additionally, numerous other sea activities have been planned, which include simple manoeuvres, surface practice firing with main armament, and search and rescue operations amongst others.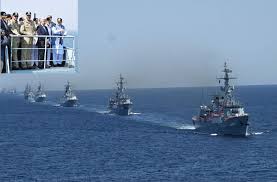 Protecting the Seas
Admiral M Amjad told ADJ that Pakistan Navy (PN) will continue to play its rightful role in fulfilling obligations to maintain regional maritime order and protect vital international energy sea lines of communications. He impressed that besides traditional threats, new security challenges are emerging, placing greater demand and expanding role of naval forces.
"The asymmetric dimension of threats has assumed pre-eminence; counter-piracy, control of narco-arms, human trafficking and enforcement of various regimes are additional tasks being performed by world navies," said the Admiral.
In this regard, the naval chief acknowledged that the Pakistan Navy is also faced with similar challenges and remains engaged in the entire spectrum of military operations other than war (MOOTW). Hence, Pakistan Navy has been contributing significantly in maritime security and counter-piracy efforts in the IOR. This is the very fact that the Navy joined the Combined Task Force 150 (CTF-150) to ensure maritime security in Western Indian Ocean Region. Since then, the Pakistan Navy has commanded this multi-national force CTF-150 on 11 occasions.
Pakistan Navy also responded promptly to the international call to counter the increasing incidents of piracy in the Gulf of Aden and Horn of Africa by joining the Combined Task Force-151 (CTF-151) in 2009. The Navy has since, commanded CTF-151 on eight occasions and took the helm of leadership again on Dec 20.
So far, the Navy has deployed more than 100 ships with embarked helicopters on rotation to CTF-150 and CTF-151 patrols and operations. As part of these deployments, PN ships have intercepted and seized numerous narco-trade and other illegal activities. During deployments with CTF-150 and CTF-151, Pakistan Navy ships have also provided humanitarian assistance to stranded fisherman and ships of maritime community, regardless of their nationality.
Maritime Security Patrol
To ensure protection against non-traditional threats, Pakistan Navy (PN) remains engaged with its international partners as well as conducts independent deployments. In this regard, PN launched the Regional Maritime Security Patrol (RMSP) initiative in May 2018 to fulfil international obligations and protect their national interests. These patrols have been established along three important axes i.e. Horn of Africa, North Arabian Sea and Central Indian Ocean.
The main aim of RMSP is to create a stable maritime order through "integration rather than alienation". The broad objectives of RMSP include contribution towards maintaining good order at sea, deterring and curbing the menace of piracy and confronting maritime terrorism, narco-trade, arms smuggling, human trafficking and other illicit activities. Another important objective of RMSP is to foster partnership with regional countries and to enhance interoperability.
Pakistan Navy has long playing an active role in safeguarding maritime security, in the Indian Ocean region, and elsewhere around the world. The service will continue to do so in years to come, as part of contribution to the maritime fraternity. Admiral M Amjad: "Pakistan Navy is fully capable and prepared to cope with the envisaged non-traditional, sub-conventional and conventional challenges to foil any nefarious designs of the adversary and give an effective and befitting response".
Maritime Partnership Through Exercise Aman
"Exercise Aman is about bridging gaps and making it possible to operate together in pursuance of common objectives," Rear Admiral Naveed Ashraf, commander of the Pakistani fleet, said in statement ahead of the multi-lateral drills. "Pakistan considers that maritime security is not just important for itself but for all other countries whose prosperity and progress are strongly bonded with the seas," RAdm Naveed Ashraf said.
He said the main objective theme of Aman series of multinational exercises is to promote regional cooperation and stability, greater interoperability and to display a united resolve against terrorism and crimes in maritime domain including piracy. The conduct of exercise AMAN is divided into Harbour and Sea Phases. The participating nations have also brought their "surface and air assets, special operation forces and maritime teams.
An Enhanced Exercise Aman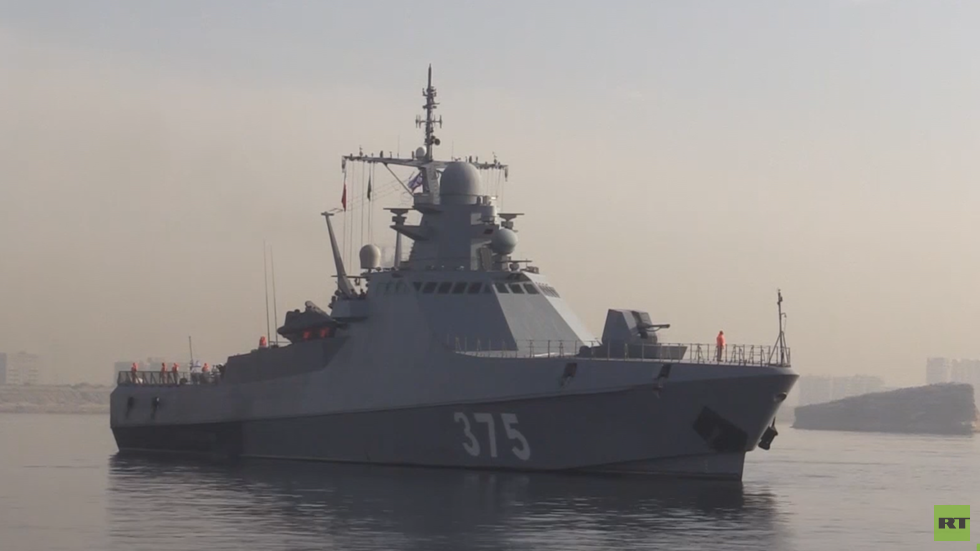 Eleven ships from seven nations have been deployed to the event including some from the North Atlantic Treaty Organisation (NATO) and Russia the first time in a decade.
Analyst say the latest in the Aman series of exercises that could set the tone for its enhanced bilateral relations with many countries as naval forces from countries including the United States, China, Russia and Turkey are participating in Aman 2021.
"This exercise organised by PN in which countries having diverse objectives otherwise like USA, China and Russia are participating is a unique occasion. It validates the profuse confidence in the professionalism of PN by the navies of the world. It endorses peaceful security and safe environments in Pakistan. It also postulates that Pakistan enjoys a very respectable status in the comity of nations," said researcher Dr Anjum Sarfraz who is a retired Commodore.
The collaborative drills have been held since 2007 when it started with three participants. Several NATO members and Russia is participating for the first time in a decade to share the platform this month. It was reported that the last time the Russian navy conducted joint military drills with NATO members was in the Bold Monarch exercise in 2011, which took place off the coast of Spain.
Pakistan Navy also has ambitious plans to transform into a potent blue-water force through procurement of modern naval equipment and systems from Western sources, mostly Europe including Turkey and increasingly China. Turkish technological support helped built a naval replenishment tanker at the state-owned Karachi shipyard for the Pakistan Navy while other firms such as STM, Havelsan and Aselsan are engaged in the modernisation of Pakistan's French-made Agosta 90B submarines. Pakistan Navy is also getting four Milgem-class corvettes which could be fitted with Harbah anti-ship cruise missiles, and Chinese-made 16-Cell Vertical Launch System (VLS) medium-range surface to air defence missiles. From China, it was reported that the PN has inked agreements for eight Hangor-class submarines, four Type 054A/P frigates, missile fitted fast attack craft, helicopters, medium-altitude long-endurance (MALE) unmanned aerial vehicles and a survey ship. -shp/adj/mgm (Photos: Pakistan Navy, RT)