Leonardo, CAE Team Up for Italy's International Flight Training School
Leonardo and CAE have created a joint venture called Leonardo CAE Advanced Jet Training Srl to support the operations of the International Flight Training School (IFTS) in Italy. The joint venture will provide training support services, including full maintenance and operation of the M-346 aircraft and its ground-based training system, as well as operation of IFTS base facilities.
The IFTS, a unique partnership between the Italian Air Force (ItAF) and Leonardo, has been created to deliver a comprehensive lead-in to fighter training to the Italian Air Force and foreign customers, said a joint statement of the two companies.
The IFTS advanced training programme, based on the Phase IV of the Italian Air Force syllabus, can rely on the M-346 ground-based training system, including the advanced full-mission simulator jointly developed by Leonardo and CAE.
The facility is currently located at 61st Wing – Galatina (Apulia Region – South Italy) Italian Air Force Base and will be relocate, starting from 2022, to Decimomannu Italian Air Force Base (Sardinia Region – South Italy) where a ground-breaking ceremony was held in December 2020 to formally begin construction on a modern flight training campus. "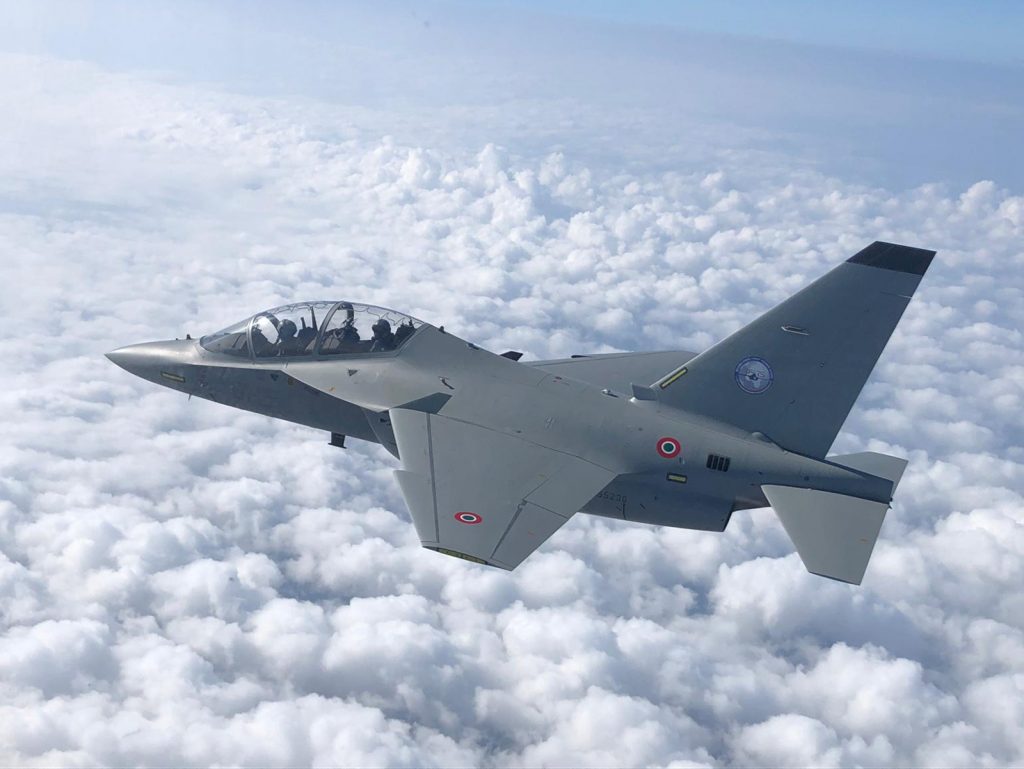 Our commitment to deliver to the IFTS customers a best-in-class training capability is further demonstrated by the choice of CAE as our IFTS partner. The joint venture represents the ideal framework to further leverage our successful collaboration on the M-346 ground-based training system, while ensuring us the agility and flexibility to meet challenging and tailored customer requirements," said Leonardo Aircraft Division Managing Director, Marco Zoff. "Leonardo, CAE and the Italian Air Force's world-renowned excellence will guarantee advanced top level training for the modern air forces at reduced cost in order to satisfy a growing demand in advanced flight training."
The industrial partnership between Leonardo and CAE in the form of the joint venture will manage and conduct the day-to-day operations of the IFTS. The IFTS will operate a fleet of 22 M-346 advanced jet trainers, an aircraft that features a range of embedded training capabilities enabling extensive live, virtual and constructive training. Training will be delivered by a cadre of active-duty Italian Air Force and highly experienced international former military instructor pilots.
"CAE and Leonardo have a longstanding industrial relationship and we are pleased to invest jointly with Leonardo and the Italian Air Force in this ground-breaking public-private partnership to operate the International Flight Training School," said CAE Vice President and General Manager, Defence & Security International, Marc-Olivier Sabourin. "The partnership between Leonardo and CAE will support the M-346 Integrated Training System, which is a pivotal element of a modern and innovative Lead-In to Fighter Training (LIFT) programme for next generation pilots."
 – (shp/adj/aaa) PHOTO: Leonardo