Australia Announces 2021-2022 to Safeguard National Interests, Defence Industry
CANBERRA: The Australian governmentannounced national budget for fiscal year 2021-2022, focusing on keeping Australians safe and protecting national interests.
The budget builds on the unique 10-year funding model announced by the Prime Minister in 2020.
Minister for Defence, Peter Dutton said this provides the Australian Defence Force (ADF) and the country's defence industry with the continued planning certainty required to support ongoing critical defence capability and creating local jobs.
"In 2020, the Australian government delivered on its commitment to grow the Defence budget to two per cent of GDP. The 10-year funding model in the 2020 Defence Strategic Update and 2020 Force Structure Plan builds on this by providing Defence with a total funding of AUD$575 billion ($448 billion) over the decade to 2029-30. This includes AUD$270 billion ($210 billion) investment in the capability and potency of our Defence force," Minister Dutton said.
"The 2021-22 Budget continues to see sustained strong investment in Australia's national security, building Defence capability and creating jobs, boosting Australia's cyber resilience and supporting Australia's sovereign defence industry.
He added that the government reiterates the stand to draw down ADF presence in the Middle East as Australia's focus pivots from the Middle East to the Asia-Pacific region. Dutton however adds that Australia will continue to support the stability and development of Afghanistan through bilateral partnerships with other nations.
The government also continues to build a more secure and resilient Australia through:
An AUD$59.2 million ($46.1 million) investment in Operation Resolute to support the whole-of-government effort in protecting Australia's borders and offshore maritime interests through surveillance and response; and an AUD$66.1 million ($51.5 million) commitment to upgrade the RAAF Base Williamtown runway to accommodate long-range aircraft and facilitate international flights, as part of planned upgrades. This runway is part of the Newcastle Airport, and will support a dual-purpose use for both Defence and civilian aircraft.
"We are committed to position Defence to increase our strategic competition, now and into the future," Minister Dutton said.
Prime Minister Scott Morrison and Minister for Defence Industry Melissa Price announced AUD$155 million ($120 million) in infrastructure works at HMAS Cairns to support the introduction into service and sustainment of the new Arafura-class Offshore Patrol Vessels.
This crucial investment is part of the AUD$2.1 billion ($1.63 billion) Navy Capability Infrastructure Sub-programme delivering maritime and land-based facilities around the country to support operation of the Navy's new ships being procured under the government's 2017 Naval Shipbuilding Plan.
This is in addition to AUD$747 million ($582 million) the Prime Minister and Minister Dutton announced in April to secure Australia's recovery, with upgrades to four key training areas and ranges in the Northern Territory to enable the Australian Defence Force to conduct simulated training exercises and remain battle ready.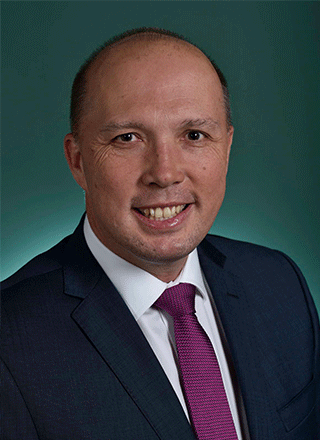 "Essential upgrades will be made to four key military training areas and weapon ranges, including Robertson Barracks, Kangaroo Flats, Mount Bundey and Bradshaw. This significant investment will ensure Australian Defence Force continues engagement with allies and other nations through the conduct of world-class joint training, including the US Marine Rotational Force in Darwin," Minister Dutton said.
Minister Price said the government's record Defence spending continues to bolster Australia's economic recovery.
"Our AUD$270 billion ($210 billion) spend on our Defence capabilities is buying us so much more than the tools our Defence Force needs to keep Australia safe and secure," Minister Price said.
"Our investment is creating a generation of jobs for Australians and new skill sets in the workforce, getting Aussie businesses "Defence Ready" and setting up our industry for global success.
"Australia is facing unprecedented levels of threat both at home and abroad, so it is now more important than ever that we build what we need at home to defend the nation."
Minister Price said the government has kept the wheels of defence industry turning over the past year by accelerating the payment of AUD$26.9 billion ($20.9 billion) in invoices to defence companies, keeping Australians in jobs and businesses going from 2021 into the future.
"The government's additional funding to defence industry grant programmes has also supported small and medium sized businesses throughout the COVID-19 pandemic, building a strong future for this great sector," Minister Price said.
"Small businesses are the backbone of our defence industry.
"These businesses are contributing to ADF capability and supporting the nation's economic recovery."
The funding boost – to AUD$39 million ($30.3 million) over three years – to the Skilling Australia Defence Industry (SADI) Grants Programme has given small and medium businesses the confidence to continue developing the skills of their employees, and helped industry associations facilitate skills training for smaller defence industry businesses during these uncertain times.
In March, the Prime Minister, Minister Dutton and Minister Price announced the acceleration of an AUD$1 billion ($778.8 million) Sovereign Guided Weapons Enterprise, to boost skilled jobs and help secure Australia's sovereign defence capabilities. Developing a sovereign guided weapons capability will enhance Australia's self-reliance and build global supply chain resilience.
The government will fund the implementation of a government-wide Cyber Hubs pilot as part of the first step towards centralising the management and operations of secure Cyber Hubs across the Australian government.
"It is important to recognise the ongoing impact to the Australian community from cyber threats. Malicious cyber security action against Australia is increasing in frequency, scale and sophistication. We must put our nation on the front foot in combatting cyber threats."
Defence continues to implement the JobMaker Plan in 2021-22 as part of the AUD$1 billion stimulus package to support the Australian Government's economic and fiscal priorities as Australia continues to recover from COVID-19.
Through strong, sustained investments in Defence, the Morrison Government's 2021-22 Budget is securing Australia's recovery, prioritising critical Defence capabilities and protecting national interests, while supporting jobs and innovation.—/shp/adj/aaa (Photo: Australian Department of Defence)