Kongberg NASAMS Array of Full Spectrum Air Defence
Norway's Kongberg has highlighted the capability of its NASAMS air defence system which is moving towards countering the full spectrum of threats. The company presented the NASAMS air defence system with focus on the Fire Distribution Center (FDC) as the integration platform and hub for both NASAMS, SHORAD, VSHORAD and counter unmanned air systems (CUAS), during a webinar.
Kongsberg demonstrated how the FDC can be the backbone in a system countering the full threat spectrum. NASAMS' fire distribution centre consists of a fire unit, electro-optical sensor system, radar, and launchers that are equipped with 18 ready to fire missiles.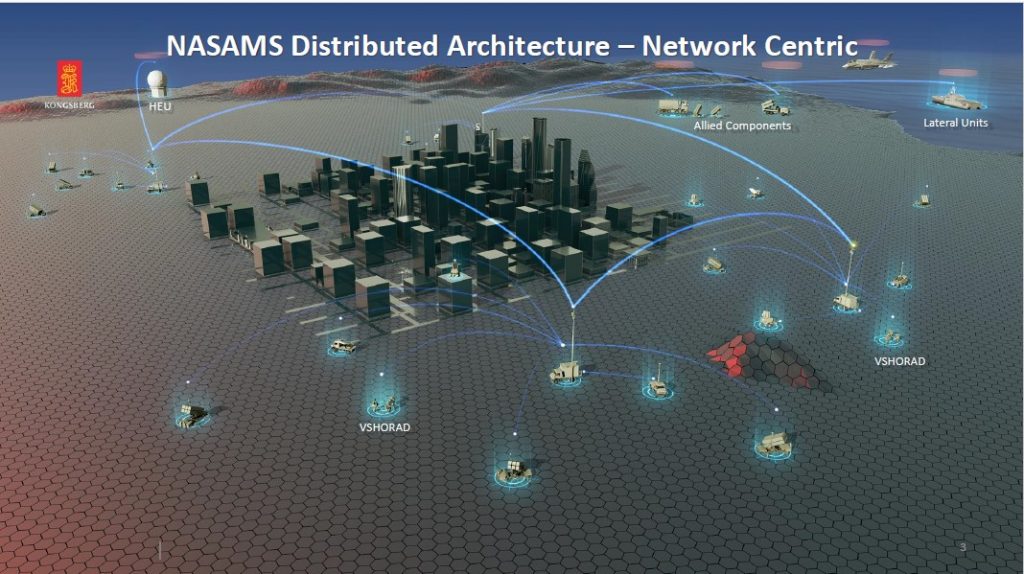 Hailed as the world's first operational network-centric short to medium-range ground-based air defence system, NASAMS has a multitude of uses. It can be used within the very short-range air defence (VSHORAD) network, connecting allied components, and lateral units. The system has proven interoperability with Higher Echelon Units (HEU) and longer-range systems, such as the Patriot surface-to-air missile system.
The company's experts say NASAMS is currently moving towards the path of evolution toward countering the full spectrum with the NASAMS VSHORAD/C-UAS C2. In this configuration, the FDC will be interoperable with the VSHORAD, MANPADS, gun systems, HEL or high energy laser weapon systems, and HEU.
Multiple systems are currently under delivery. NASAMS' unique feature is its dual-use missile.  These include the Advanced Medium Range Air-to-Air Missile, AMRAAM-ER, and AIM 9X-2. These surface-launched missiles are "layered" air defence weapons within one system. NASAMS employs the Raytheon AMRAAM as the basic missile, identical to the AMRAAMs used on fighter aircraft. The dual-use concept has operational advantages and reduces logistics cost.
NASAMS is in service of many of the world arm forces – Chile, Finland, Lithuania, the Netherlands, Norway, Spain, United States, and Indonesia. The system has been ordered by Oman, Qatar, and Hungary. Australia and India have approved the purchase of the system.
NASAMS is based on open modular software architecture. It consists of Data Distribution Service (DDS) protocol compliant middleware, a range of sensors, effectors interfaces and tactical data links which can be customer-defined. The system also allows insertion of new software modules for future growth.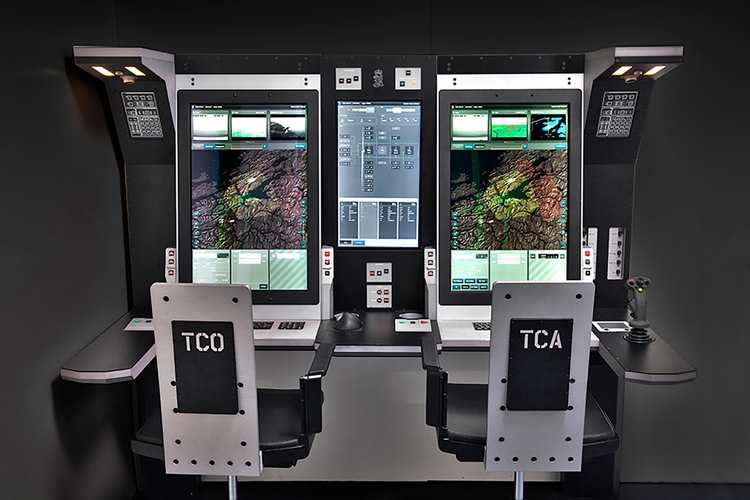 The Raytheon/KDA CUAS option enables the FDC to be operable with the Sentinel F1 through the legacy link, and the HEL weapon systems through the CUAS link. Meanwhile, the un through Raytheon/KDA/Rheinmetall CUAS option enables the FDC to be operable with the revolver gun through the GUN interface.
Example of NASAMS FU with CUAS enables the FDC to be operable with the GUN, along with the EO sensor system, HELWS, radar, launchers, and the HEU. The standalone CUAS will see the downscaled FDC operable with the GUN, HELWS, radar, and other sensors. – adj/mgm/aaa (Photos: Kongsberg)