Space Knights Defending Our Forests
The protection of biodiversity is a major issue to be solved in ensuring the future of humankind. That's why the Starling digital platform was developed, delivering incomparable analytics to curb deforestation and better protect our ecosystem.
While Earth-orbiting satellites can monitor the world's forests, their imagery typically shows what appears to be perfectly healthy conditions from above, while damage caused by destructive agriculture below can go undetected.
The Starling digital platform was developed by Airbus and the Earthworm Foundation to monitor environmental impact by providing reliable forest cover change analytics to detect deforestation. Starling uses a combination of not just optical satellites – such as Copernicus Sentinel and Airbus' own SPOT satellites offering large coverage at 1.5 metre resolution – but also radar satellites which can see below the forest canopy.
Airbus NextSpace: a down-to-Earth solution for deforestation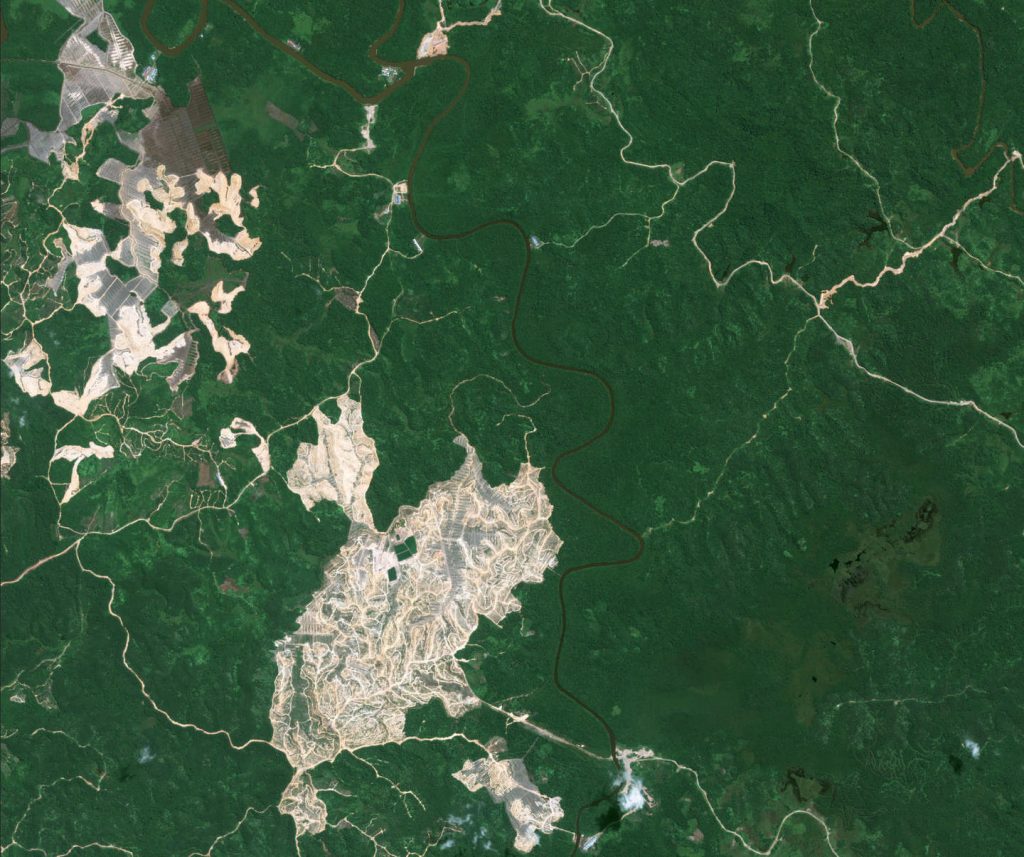 Starling is a perfect example of how Airbus is meeting its commitment to NextSpace: the company's future-oriented focus to connect, protect, inform, explore and direct our lives on Earth. The Ivory Coast government's SODEFOR forestry agency used Starling to quickly spot illegally planted cocoa in protected areas of this West African country, thereby preventing deforestation before it happens.
Cocoa plays an important role in the Ivory Coast's economy: the industry is worth five billion dollars in exports, with around 40 percent of the world supply estimated to originate there. However, it is estimated around 40 percent of Ivorian cocoa was grown in protected areas, giving a glimpse of the threat this poses overall to the country's forests.
The Starling digital platform's technology was tweaked to spot forest disturbances below the canopy, allowing it to uncover cocoa being grown in the at-risk Cavally Forest Reserve with a 94 percent accuracy rate. Alerts from Starling helped SODEFOR take quick and targeted action, resulting in a 60 percent drop in the deforestation rate during a four-month timeframe.
Starling's wider use: from supply chains to research and development
Starling's efficiency in the Ivory Coast is a forerunner of how this achievement in Airbus' NextSpace strategy can be more widely applied. For businesses across the supply chain, it can bring objective and timely data to support decision making and action, while ensuring traceability. When used by public institutions and local authorities, Starling is able to provide reliable and scalable solutions to support land use planning and policy enforcement.
Non-governmental organisations (NGOs) may benefit as well from full forest cover change mapping via the Starling digital platform, delivering analytics that depict land use change over the longer term. Academics and research organisations also will find the Starling digital platform data layers useful for leverging data modeling as well as research and development in overarching topics such as carbon retention and climate.
With initiatives such as Starling, Airbus is bringing forward its NextSpace strategy, underscoring the company's willingness to play an active part of what the future will bring in space – and on Earth. – adj/nal/mgm (Images: Airbus)