Milipol Asia-Pacific 2022 Opens for Business
SINGAPORE: The region's security top brass and experts gathered at Milipol Asia-Pacific here on May 18 to update themselves with the latest technologies and equipment available and discuss issues ranging from transnational crime, cyber security to counter-terrorism.
Held at the city's Sands Expo and Convention Centre, the trade show and meeting, has made its mark as the region's leading single-point international event for homeland security, according to the show organisers, Comexposium and Milipol.
The guest of honour at the opening of the show today was Minister of State for Home Affairs Prof Muhammad Faishal Ibrahim.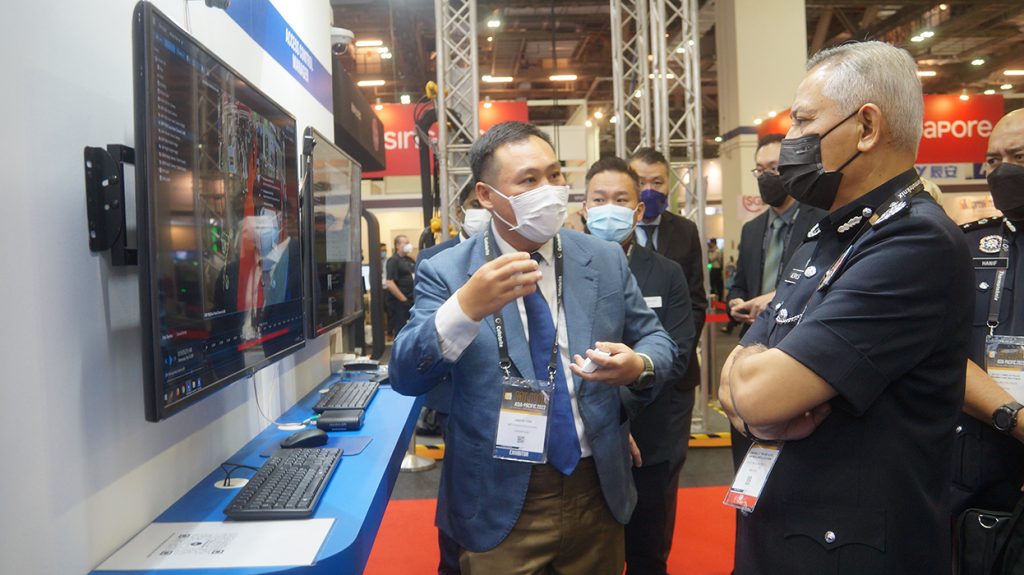 Over three days, Millipol Asia-Pacific 2022 will address the fundamental issues facing security organisations, from drug trafficking to cybercrime to the evolving threats of terrorism in the region which produces ongoing challenges to national security and public safety. The three-day event, officially endorsed by the Ministry of Home Affairs, Singapore and its Home Teams and the Ministry of the Interior of France, comprises an exhibition, conferences, workshops, and seminars. Over 200 VIP delegates from Southeast Asia and the Asia-Pacific region are attending this flagship event in Singapore. Over 8,000 local and international attendees are expected to attend by the end of the show.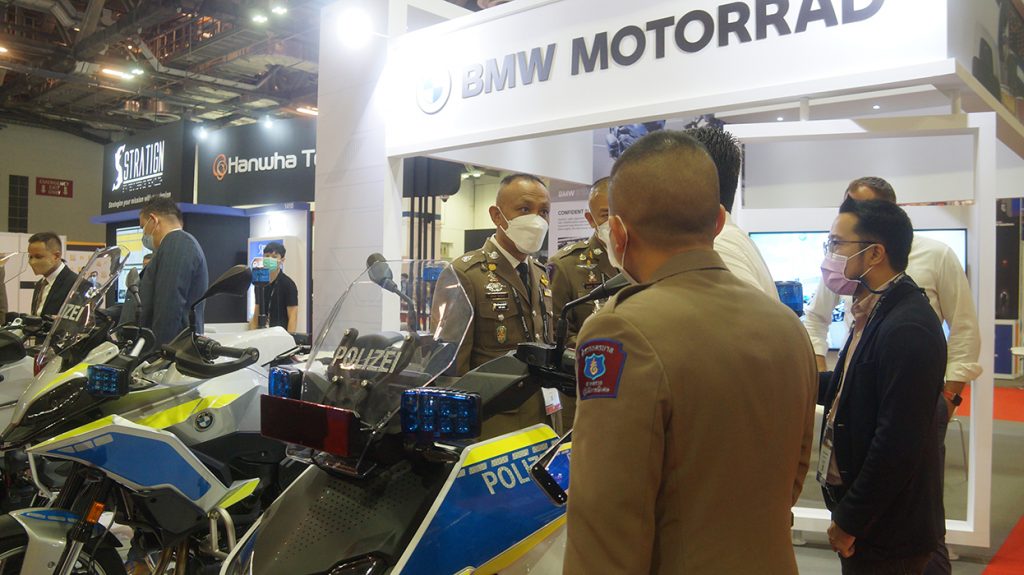 A series of conferences, workshops, and seminars will see government sector security agencies and commercial security firms sharing their experiences, best practices and expertise relating to the growing myriad of security challenges. They will also address how international agencies can collaborate with the increasing use of new technology and innovation to counter and combat crimes.
The exhibition showcases numerous cutting-edge security technologies by over 200 companies from Austria, Australia, India, Israel, Italy, Singapore, Turkey, United Arab Emirates, and the United States. Featured technologies include innovative surveillance and video analytics, lethal and non-lethal weapons, intelligent drones, counter drone systems, airport and border security, robotics, protective systems and communications.
President of the Milipol Network, Yann Jounot, said the pandemic alone brought to light the tight interdependencies at stake both at domestic and international levels. The very functioning of our societies was put at stress as governments had to adapt to a new strategic landscape in which the cohesion of societies was paramount to crisis management and recovery, while the continuity in the fight against fast-adapting organised crime actors was key to prevent further degradation of homeland and international security.
"Over a unique three-days, governments and security professionals can meet and build relationship within the exhibition halls, seminars and around the high-level conferences. Everyone can update themselves on the opportunity to interact with cutting-edge security solution providers from the best domestic and international provider's around essential homeland security issues such as border management, counter-terrorism and organised crime, with new ways and tools to tackle criminality and terrorism in the depths of the Internet or over the various encrypted and block-chained networks," he said.
Andrew Mariott, Managing Director of Comexposium in his message said: "Given the recent COVID-19 restrictions it is my great pleasure that I can again welcome you back to Milipol Asia-Pacific 2022, now incorporating Commercial Security Asia creating a fully integrated security event covering all aspects of public and private sector security in the Asia-Pacific region,
"I would like to again thank the Ministry of Home Affairs, Singapore (MHA and the Ministry of Interior, France for their ongoing official support of this show which is greatly appreciated by us together with all the show participants. I would also express our most sincere gratitude to the MHA's Home Team Agencies, now including HTX, plus the further related public and private sector security associations such as the Security Association of Singapore (SAS), the Security Industry Institute (SII), the Security Systems Association of Singapore (SSAS), as well as the Singapore Tourism Board, our media partners, embassies and international VIP Delegations who have all collectively been invaluable in their support and making this the internationally renowned event it has become."
He also expressed his gratitude to Mr Khoo Boon Hui, Milipol 2022 Conference Chairman who has again been instrumental in attracting such a distinguished line-up of world class speakers from Certis Group, Interpol, UNDOC, FATF, HTX, ASEANAPOL and more by creating such a compelling and topical Conference programme. This year's event carries the theme: "The Post Pandemic Challenges for Public and National Safety: Who Has Adapted Better- Law Enforcement or Criminals?".
Mr. Khoo is Singapore Police Commissioner from 1997 to 2010, President of Interpol from 2008 to 2012 and Senior Deputy Secretary of the Ministry of Home Affairs until 2015. – dl/aaa/mgm (Images:ADJ)