PT Pindad, Nexter to Cooperate for Supply of 120mm Ammo to Indonesian Army
During Eurosatory exhibition in Paris, PT Pindad and Nexter agreed to cooperate for the supply of latest generation 120mm tank ammunition for the Indonesian Army (TNI-AD). The agreement sealed between the two companies will permit to offer a complete range of 120mm tank ammunition, including SHARD APFSDS, high explosives and training rounds.
Nexter is a recognised as a leading company for the design and production of 120mm tank ammunition compatible with all main battle tank equipped with NATO 120mm smooth bore guns. The agreement foresees also a strong local manufacturing, strengthening the Indonesian industry capabilities. The signature was witnessed by the Indonesian Ministry of Defence and the French DGA.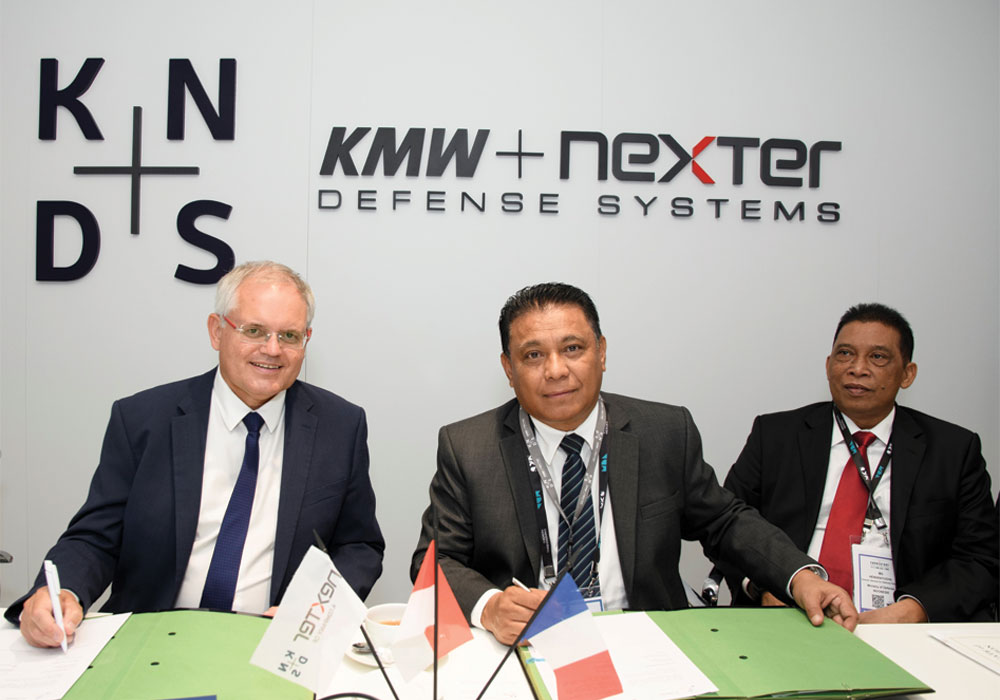 "PT Pindad, an Indonesian national defence industry, is working on completing portfolio of medium to large calibre ammunition, not only the small calibre ammunition that already existing since 1980s. PT Pindad is willing to have a strategic partnership with Nexter as a global known company with high quality products and that has a complete portfolio of medium to large caliber ammunitions that meet with the needs of the Indonesian Armed Forces", said CEO of PT Pindad, Abraham Mose.
Following the signature of this Letter of Intent, the Executive Vice President Weapon and Ammunition Dominique Guillet declared: "As a European leader in medium and large ammunition, Nexter is committed to establish long-term partnerships with the Indonesian industry to enhance Indonesia's local high-tech industrial content. Our cooperation with Indonesia's largest land defence systems company PT Pindad for the complete range of 120mm ammunition is a perfect illustration of this ambition and we proud of this new success."
This new step is following the signature of a memorandum of understanding in Indonesia last February in presence of French and Indonesian Ministries of Defence pertaining to their cooperation on various types of medium and large calibre ammunitions. –nxr/adj/aaa (Images: Nexter)