Malaysia, Thai Maritime Forces Showcase Prowess
Kuala Lumpur/Bangkok: The Royal Malaysian Navy and the Royal Thai Navy successfully conducted bilateral Exercise SeaEx Thamal from Aug 22-26 in waters off the South China Sea.
The Filed Training Exercise kicked off at the 2nd Naval Area Command (2nd NAC) Songkhla, Thailand, where the harbour phase was conducted on Aug 22, followed by the sea phase on Aug 24, and finally ended with the closing phase at RMN Naval Area 1 Headquarters at Kuantan, Malaysian-state.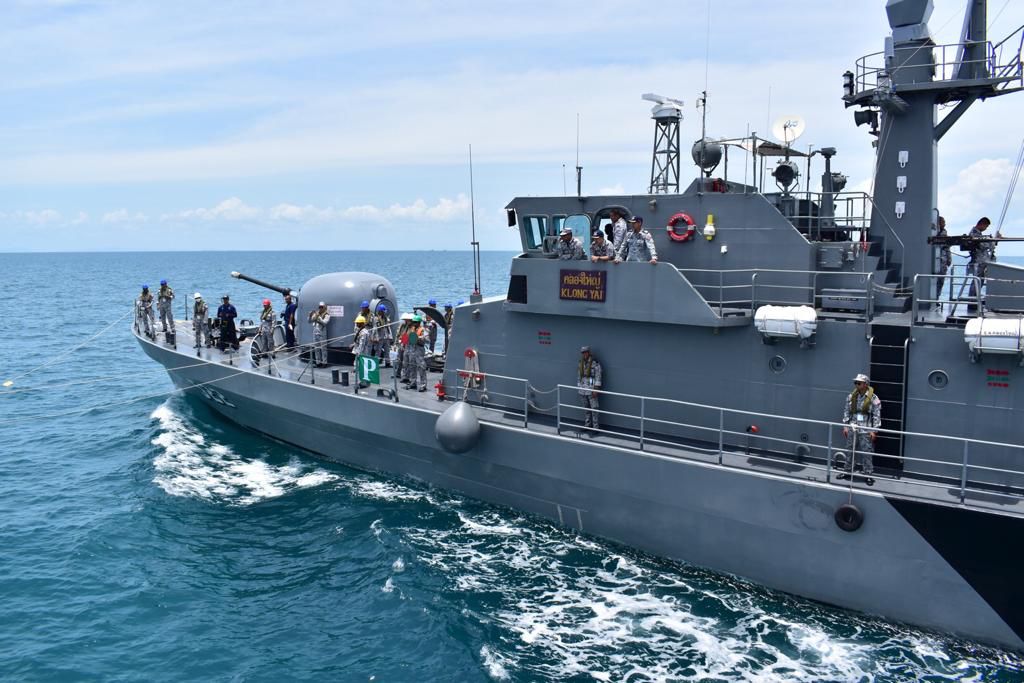 The sea phase comprised of manoeuvring exercise, flashex, flag hoist, replenishment at sea dan heaving line transfer .
Aside from the two naval forces, the Malaysian side was also represented by the Malaysian Maritime Enforcement Agency (MMEA), and Marine Police Force, Royal Malaysia Police.
The key objective of the series of drills are to increase the interoperability between the maritime forces, and operational readiness of personnel to enhance the strategic relationship of Malaysia and Thailand through confidence building measures and sharing of expertise.
Royal Malaysian Navy deployed Handalan-class fast attack craft KD Handalan and KD Gempita, while the MMEA deployed Tugau-class inshore patrol vessel, KM Bagahak. Also in action were Marine Police Force's PA 6 patrol boat.
The Royal Thai Navy deployed patrol vessels HTMS Klong-Yai, PGM 991 and PGM 114.
The successful holding of this exercise showcased the high-level of commitment of personnel and interoperability of assets of both nations' maritime forces towards the key objective to protect their territorial waters and maritime interests.—shp/adj/aaa (Image: RMN)