MMEA, Bakamla Joint Forces Combatting Transborder Crime in VBSS Drills
In the effort to enhance regional collaboration in addressing transborder crimes, the Malaysian Maritime Enforcement Agency and the Indonesian Maritime Security Agency (Bakamla) worked shoulder-to-shoulder during their participation in a Visit, Board, Search and Seizure (VBSS) training held recently at Bakamla's base in Batam.
The series of drills, organised by the United Nations Office on Drugs & Crime (UNODC), under the ambit of their Global Maritime Crime Programme, saw the participation of 16 personnel from MMEA and Bakamla.
With emphasis on addressing the current challenges of transborder crime, the VBSS training impressed on procedures to conduct inspection, search for contrabands such as drugs or weapons, and managing the inspection and detention of illegal migrants.
Trafficking of illegal immigrants is an organised crime which is global in nature which could endanger lives. This is a complex issue for Southeast Asia, as it involves many countries in the region which became the source, destination, and transit point for this illegal activity.
Based on UNODC research on trafficking of illegal immigrants in the Asia and the Pacific, Southeast Asia is a popular destination for this activity since the early 2000s.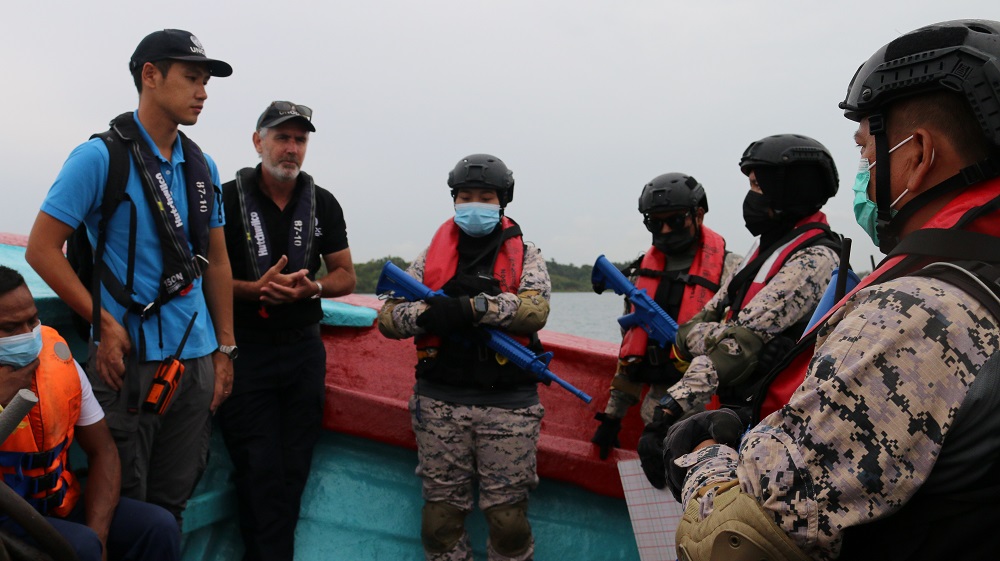 Migrants from within and outside from the region relocate to Cambodia. Malaysia. Singapore and Thailand to seek employment opportunities. Meanwhile, throngs of immigrants leave source countries, such in the vase of Cambodia, Indonesia, Myanmar and Vietnam.
Laos, Indonesia, and Thailand are popular transit points for human traffickers.
Since 2014, thousands of immigrants of Rohingya ethnicity from Myanmar and Bangladesh were smuggled via sea route of the Southeast Asian waters. Indonesia is known as an important transit nation for immigrant trafficking to Australia. This is indeed a trend of concern because immigrants who are smuggled via sea route face a higher risk of death.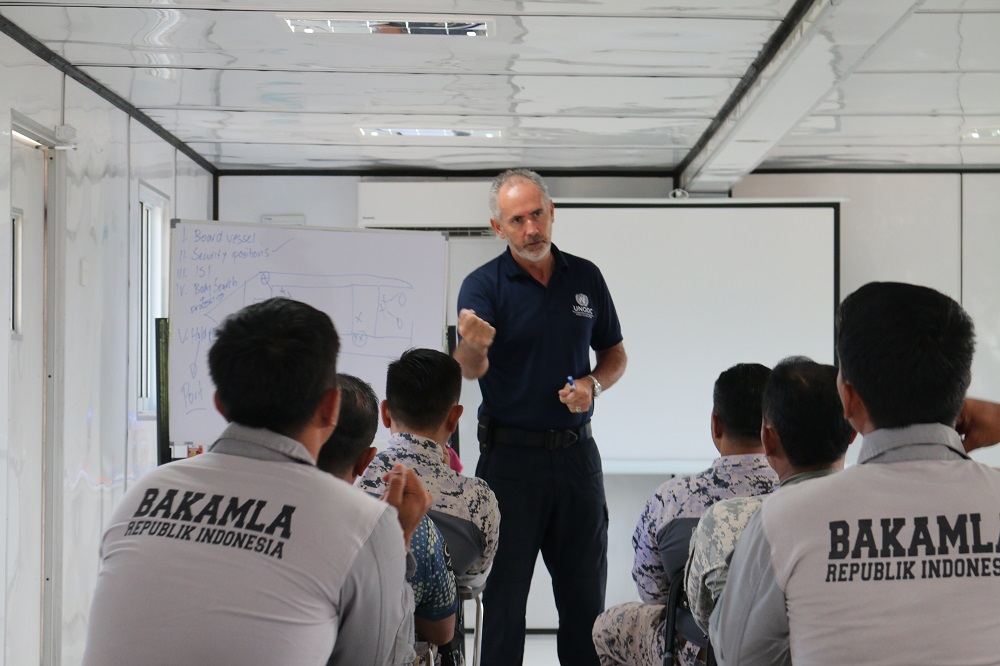 The two-week course saw theory and practical knowledge interspersed to provide participants with the skills and know-how on VBSS operational procedures including ship boarding, evidence gathering and handling, and other related procedures.
Upon boarding the ship, training participants were required to search, evaluate and make critical decisions, addressing aggressive behaviour, and providing emergency assistance and management of victims in life-threatening situations.
The training also provided the participants to safe vessel-boarding skills, either while it was moving, or static. –shp/adj/aaa (Image: MMEA)