Pakistan Navy Special Force, Marine Demonstrate Anti-Terrorism Capability  
Karachi: Thrills of anticipation for Exercise Aman continues to rise with the showcase of might from Pakistan Navy's Special Service Group (SSGN) and Pakistan Marines.
The adrenaline-pumping event, held at the prestigious Pakistan Naval Academy received Governor of Sindh, Muhammad Kamran Khan Tessori; Commander Karachi of Pakistan Navy, Rear Admiral Zakir Ullah Jan; as well as senior officials of the Pakistan Navy and that of the international delegation.
The demonstration showcased an anti-terrorism scenario, and the importance of interoperability between the SSGN and the Marines in addressing the threat. Among the special highlights of the drills were the EOD clearance, combat search and rescue at sea and free fall as well as statistic line para-jump from Pakistan Navy's fixed-wing Leonardo ATR 72 aircraft.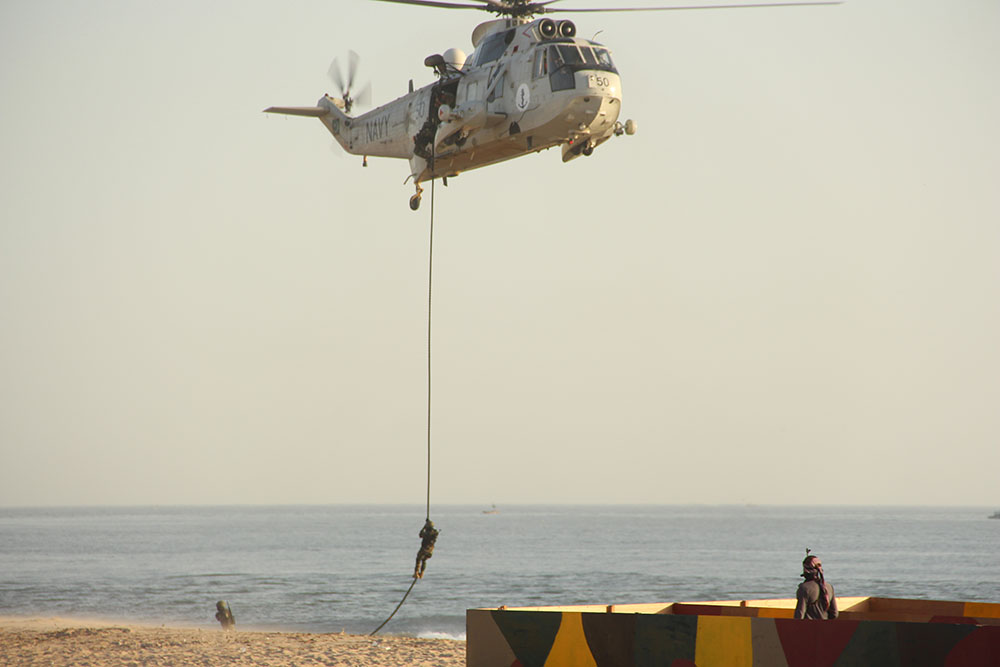 Other assets that were deployed for the demo were Pakistan Navy's Sea King and Harbin Z-9 helicopters from Pakistan Naval Arms, Pakistan Marines' LCAC landing craft air cushions, and rigid hull inflatable boats of various types that include MRTP-15 from Turkiye and 12-metre boats indigenously made from Pakistan and that of Poland and the United States. More than 100 Pakistan Navy personnel were involved, or deployed for the demonstration.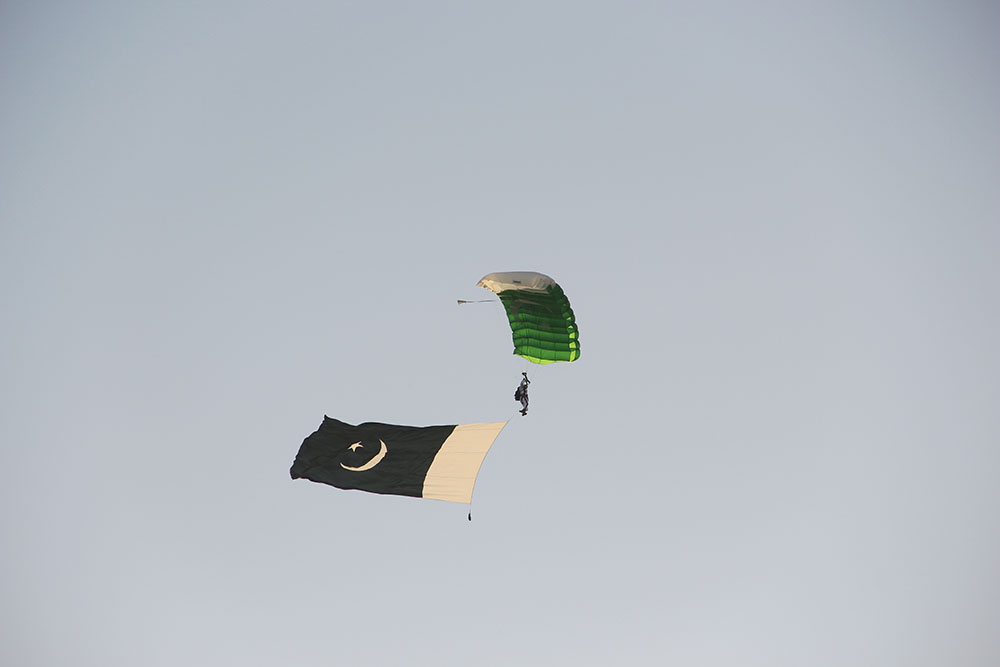 The showcase pulled down its curtains with Pakistan Navy personnel paratrooping from the ATR 72 while carrying flags of Exercise Aman participating nations.
"Pakistan Armed Forces have been addressing the menace of terrorism in our country. Today's demonstration is meant to showcase our anti-terrorism and interdiction capabilities in the maritime domain," Commodore Jawed Haider, who leads the demonstration told ADJ.
The Pakistan Navy Special Service Group (SSGN) is a special operations force tasked to conduct covert reconnaissance of landing beaches and coastal defences from the attacks by the approaching enemy.
Other than the Pakistan Navy, SSGN has been training Pakistan law enforcement agencies,  and other forces of friendly nations. –shp/adj/aaa (Images: ADJ)