Maritime Solidarity Showcase at Exercise Aman's International Fleet Review
Karachi: Naval vessels from friendly nations sailed in unity on water off the North Arabian Sea during the International Fleet Review in conjunction with Exercise Aman recently, in attendance of Pakistan's Prime Minister Muhammad Shehbaz Sharif as guest of honour.
Other dignitaries that were present include Governor of Sindh, Muhammad Kamran Khan Tessori; and Pakistan's top brass – Chairman Joint Chiefs of Staff Committee, General Sahir Shamshad Mirza; Chief of the Naval Staff Admiral Muhammad Amjad Khan Niazi; Chief of Army Staff, General Syed Asim Munir; Chief of Air Staff Air Chief Marshal Zaheer Ahmad Baber.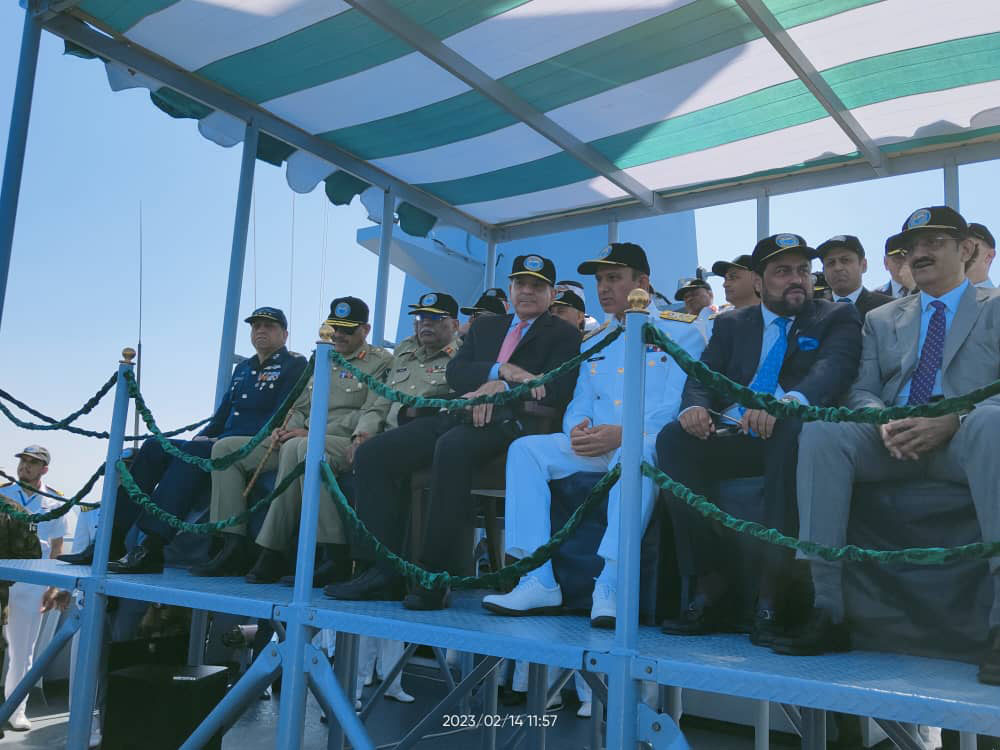 Also present were senior military officials from participating nations of Exercise Aman 23.
The dignitaries observed various naval operational manoeuvres and drills conducted during the International Fleet Review. The multi-national maritime display also featured an impressive fly fast from the Pakistan Navy's naval wing Pakistan Air Force aircraft, and that of participating nations' followed by Man & Cheership by participating ships which include those from China, Indonesia, Italy, Malaysia, Sri Lanka, Japan, as well as Pakistan Navy and Pakistan Maritime Security Agency vessels.
Among the vessels sailed through the event were guided missile destroyer PNS Nanning (China), frigates KRI Raden Martadinata (Indonesia), ITS Carlo Bergamini, KD Lekiu (Malaysia), offshore patrol vessel SLNS Samudura (Sri Lanka), as well as destroyers JS Suzutsuki (Japan) and USS Truxton (United States).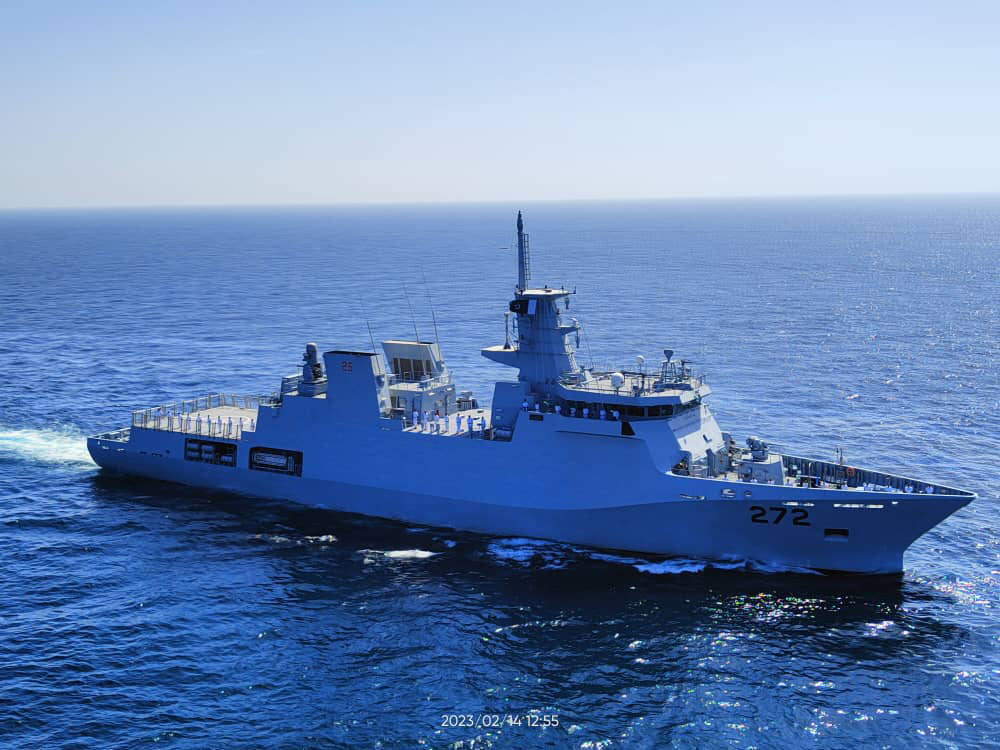 The highlight of the event was a replenishment of sea exercise from Pakistan Navy's fleet replenishment tanker PNS Moawin to PNS Chinese-built Type 054A/P frigates PNS Tughril and the recently commissioned into service PNS Taimur.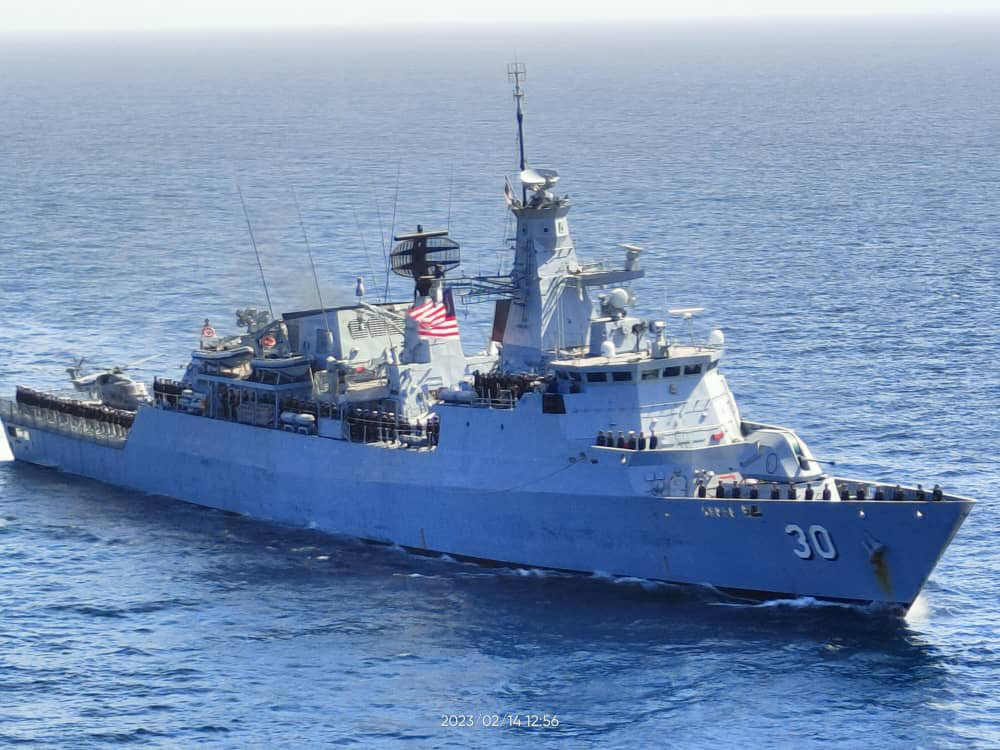 The guests were also showcased with a rocket depth charge firing from PNS Taimur, and surface practice firing on Killer Tomato.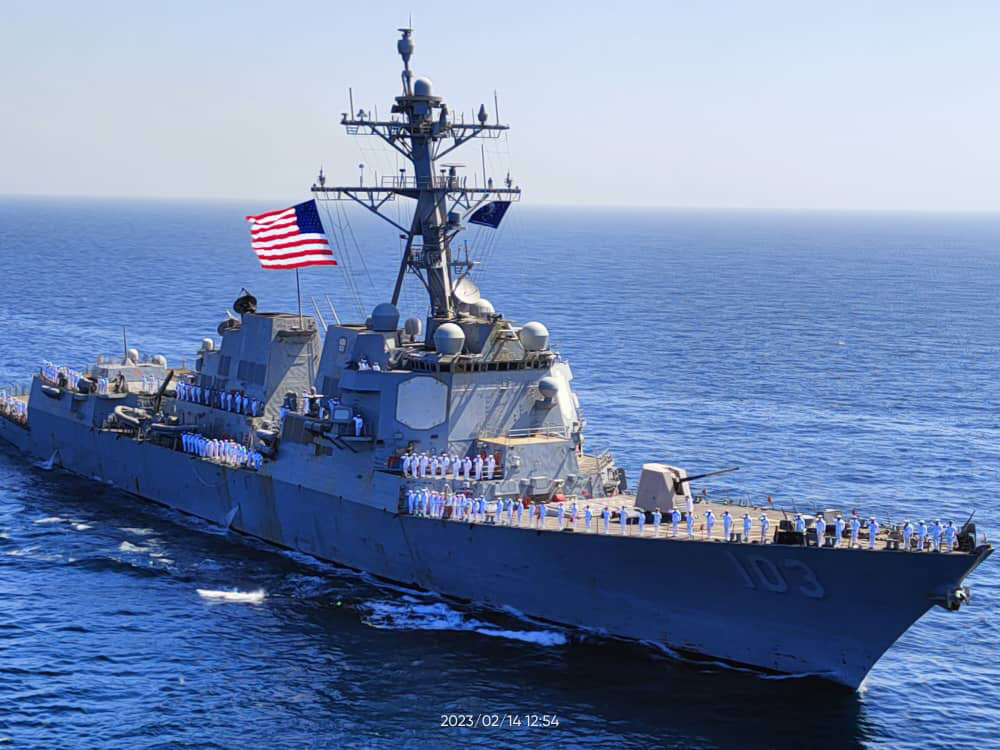 The mega exercise drew its curtain with the participating ships forming up in traditional "AMAN Formation" to signify collective resolve "Together for Peace".
"This gradual increase of the number of countries participating is a testimony that this exercise has training values for all the participants," Pakistan's Chief of Naval Staff, Admiral Amjad Khan Niazi told ADJ.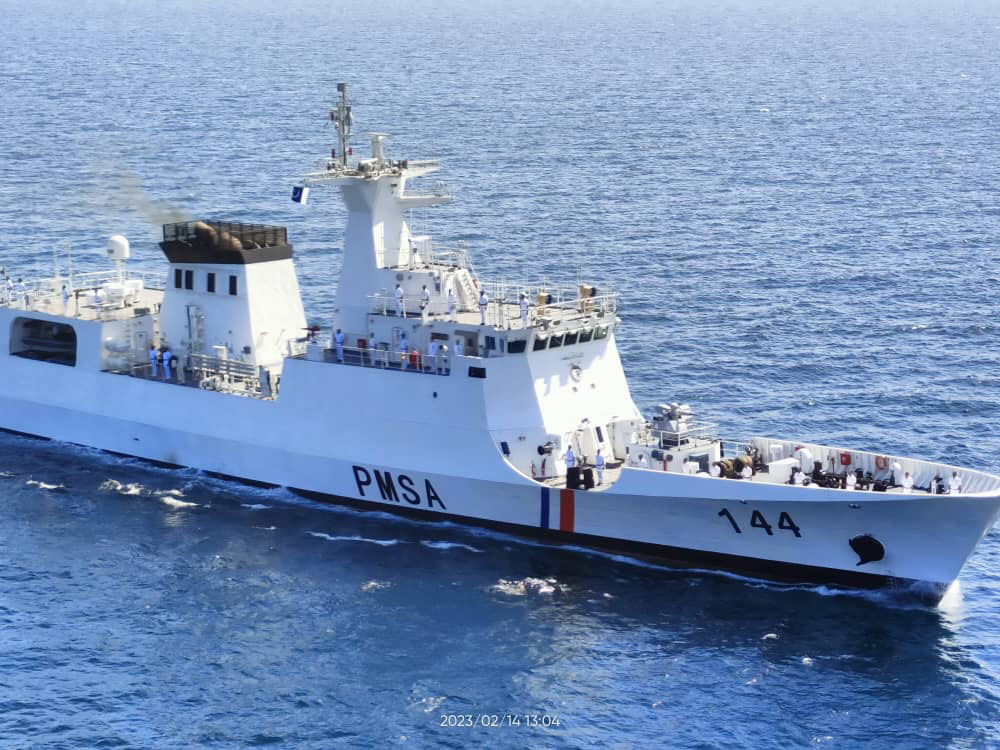 "There are a lot that could be learned, and to be learned together from of the activities that have been organised during this Exercise, the harbour and sea phase, along with the International Maritime Conference. The uniqueness of this exercise is its model, Together for Peace," added Admiral Amjad.
The multi-national Exercise Aman has been imparting a strong footprint in the Indian Ocean region since its embryonic years. Beginning with 28 countries in the inaugural edition in 2007, the exercise's participation of countries has increased throughout the years of its iteration, with Aman 23 being the biggest in the number of country participation – 50 nations that deployed their men and assets with the common objective of promoting peace in the region. —shp/adj/aaa (Image: ADJ)