LACROIX Demonstrates Capabilities for UAE Armed Forces
French tech firm, Lacroix a regular at the International Defence Exhibition (IDEX) once again showcases its state-of-the-art technology at the globally renowned defence show.
Lacroix will be exhibiting for the very first time on the export market, its latest S-KAPS suite, which made its debut at  Eurosatory 2022 on NIMR's Vehicle.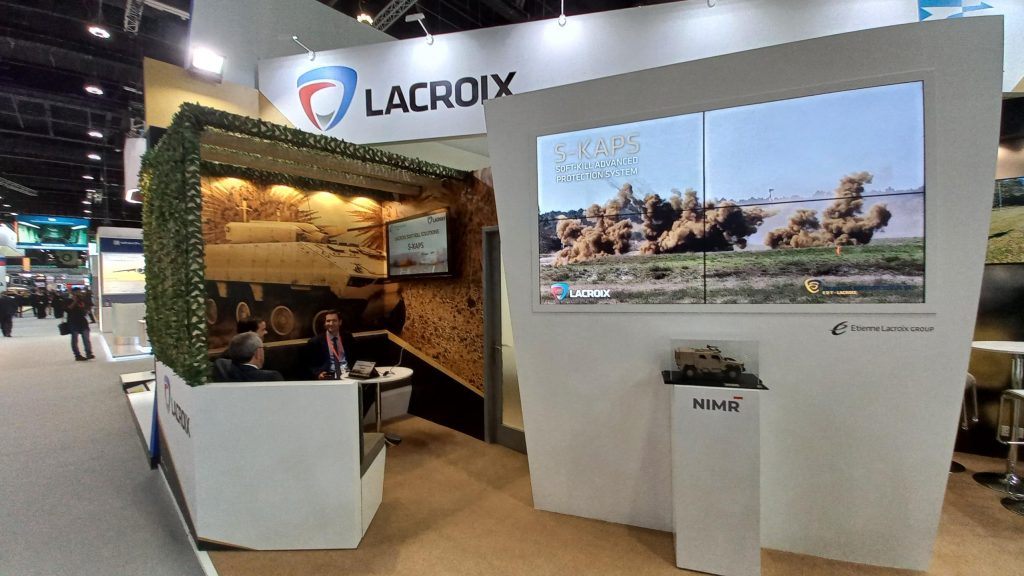 The company has engineered its self-protection system SKAPS, based on GALIX-AOS effects into an open and scalable solution to meet the growing need to increase the survivability of battlefield vehicles.
This system, connected to the vehicle's vetronics, includes threat detection, situation analysis and protection reaction features. It considerably increases the survivability of vehicles by offering multi-band masking solutions (UV, visible, infrared and millimetre), disengagement solutions and modern decoy concepts when used in accordance with the recommended operating conditions.
As regards vehicle survivability enhanced solutions for the EAU, NIMR and Lacroix have been working for over 10 years to provide respectively rugged armoured vehicles and a reliable range of self-protection solutions with S-KAPS equipped with GALIX effects including its latest technology to serve the UAE Land Forces and armies worldwide.
High Intensity Training Offer for Realistic Operations
LACROIX takes advantage of its expertise in pyrotechnics, the company's core business, to meet the various challenges of operational preparation.
The training programme offered by Lacroix includes pyrotechnic animation simulators and realistic battlefield animation effects that cover all levels of training, from section to brigade, on firing ranges, in urban or other specific environments that includes CTC, and military operations in urban terrain, among others.
Backed by its local presence through its regional office, Lacroix has a solid presence to effectively meet the United Arab Emirates Armed Forces' operational requirements, for example those of the local training centre Al Hamra of the Emirati Armed Forces.
Latest spectral flares generation to Boost Airpower
The interest in the latest generation countermeasures, developed with support of the French DGA, demonstrates the growing need for enhanced aircraft self-protection against technologically advanced threats To cope with the new and growing missile threats (including the latest generation Manpads), Lacroix's skilled air countermeasures are a combat-proven self-protection solution operated by most armed forces in the region.
The only "combat proven" means to defeat this threat is the use of optimised decoy flares to thwart the "counter countermeasures" (IRCCM).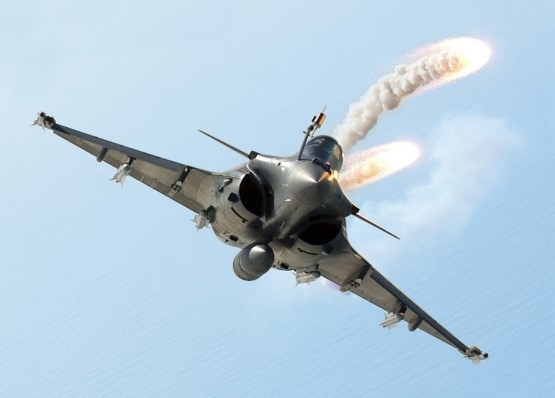 In the Middle East, LACROIX deploys its air countermeasures offer to equip many of venerable aircraft meant for combat mission that include Dassault's Rafale and Mirage 2000, F16, C-130, Caracal,NH90,and Apache, among others.
Lacroix officials are ready to talk more on their systems at stand 08-A04. –shp/lcx/aaa (Image: Lacroix)