DSEI Japan Opens, Attracting International Defence Industry Majors
TOKYO: DSEI Japan -the only large-scale fully integrated defence event that has ever taken place in the country- opens at Makuhari Messe, here today, with more than 13,000 visitors expected to attend. Military top brass, experts and trade visitors will have access to an exhibition featuring defence and security equipment from around the world, alongside a high-level conference and seminar programme featuring world-class speakers with top level expertise in their fields.
It is where the global defence industry meets the Japanese defence community, supporting the sourcing of the latest equipment and systems, developing international relationships and generating new business opportunities and partnerships between Japan and the world, the show organisers said.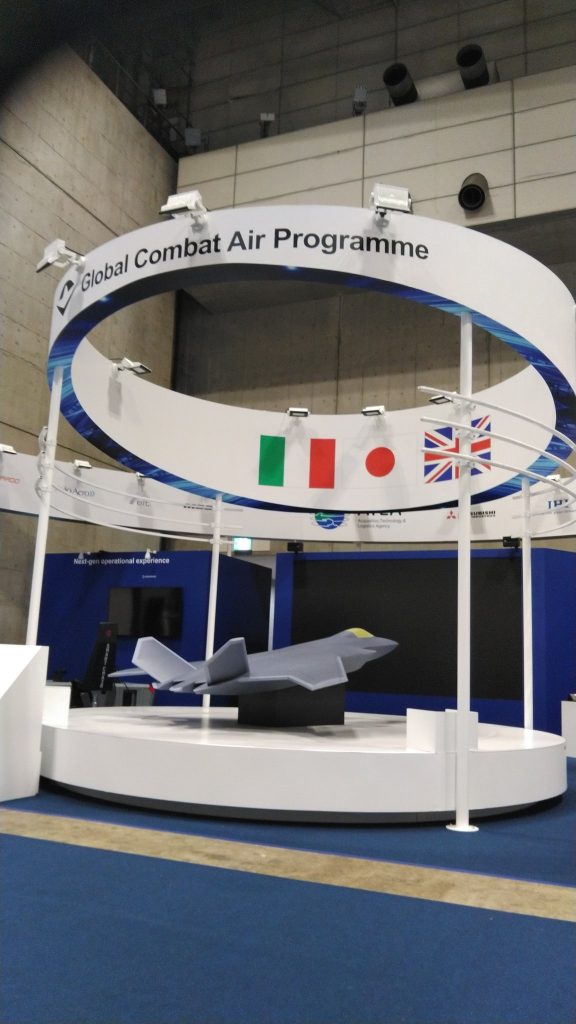 Three-Nation Venture on GCAP
Japanese Minister of Defence Yasukazu Hamada opened the conference and welcomed delegates to DSEI Japan 2023, highlighting the opportunities it will provide for international collaboration. This comes as the key Asian country and the world's second largest developed economy bolsters its defence ties with the North Atlantic Treaty Organisation members and mulls loosening controls on defence exports.
Japan and the United States pledged to cooperate further in the effective use of Japan's counterstrike capability against enemies preparing to launch a missile attack at a security meeting in Washington Jan 11. The new capability was the centerpiece of the National Security Strategy and two other documents approved in December by Prime Minister Fumio Kishida's Cabinet.
Meanwhile, United Kingdom's Defence Secretary Ben Wallace praised the collaboration between the UK, Japan and Italy who joined forces to showcase the new Global Combat Air Programme (GCAP) publicly for the first time since it was announced late last year.
In his speech Ben Wallace heralded GCAP as a great partnership between Japan, Italy and the UK, bridging Europe and the Pacific. He focussed on the technological innovation that GCAP bring, making clear that it is an international partnership not a local one.
The UK Defence secretary said: "The Global Combat Air Programme is an enduring, strategic partnership that will see the creation of a sixth-generation fighter, to protect our skies for decades to come and bring together an alliance of nations, bridging Europe and the Pacific. It's exciting to be working alongside Japan and Italy and see this project fuse the best of all our technologies, locking in a partnership of liberal and open democracies who believe in the rule of law."
"DSEI Japan is really important as it allows Japanese industry capabilities to be showcased. It also allows our own armed forces to access affordable defence opportunities. It's important for western companies to come together to collaborate to create a diverse supply chain."
Collaboration and Partnership
The UK Defence Secretary also met with Japanese Defence Minister Hamada to reaffirm the UK and Japan's shared values and further the two nation's close defence and security partnership.
On display at DSEI Japan is the high-tech GCAP stand, staffed by personnel from the three partnering countries. Attendees are able to see a new 3-metre model of the latest aircraft design and the industry partners have brought GCAP to life with a cockpit demonstrator and immersive simulators.
GCAP is not only a reflection of collaboration between governments but also defence companies. At DSEI Japan, BAE Systems, Mitsubishi Heavy Industries and Leonardo will be agreeing to progress to the next phase of the programme. Rolls-Royce, IHI (Ishikawajima Harima Jūkōgyō Kabushiki-gaisha) and Avio Aero will set out the terms under which they will pool their expertise to design, manufacture and test a full-scale future combat engine demonstrator. Japan defence firm Mitsubishi Electric, Leonardo and Elettronica agreeing to form special domain to develop advanced on-board electronics which will provide aircrew with information advantage and advanced self-protection capabilities
James Samuel, Director, DSEI Japan, said: DSEI Japan is all about international collaboration and the seniority of the speakers is testament to the importance of the event in the global defence calendar.
We are delivering on our three key aims for the show, firstly to provide the Japanese Ministry of Defence and Japanese buyers a chance to speak with international companies, secondly for Japanese companies to be able to meet with international MODs and delegations and thirdly to provide as a platform for critical bi-lateral meetings. I look forward to welcoming visitors on day two and three."
Latest Tech Know-Hows Showcase
The show organisers say DSEI Japan is the only large-scale, fully integrated defence event to take place in Japan, providing unprecedented levels of access into the Japanese and wider Asia-Pacific market. DSEI Japan 2023 is going to be the biggest edition yet, featuring full Japanese government support by the Japanese MoD, Ministry of Foreign Affairs of Japan, Japanese Ministry of Economy, Trade and Industry, Acquisition, Technology & Logistics Agency (ATLA) and more, they said.
The event provides a unique opportunity to access the latest updates from the Japanese defence community. With the recent and steady increase in the Japanese defence budget, Japan's engagement with external partners is set to increase dramatically. The exhibition and conference will be held from March 15 to 17.
On the exhibition floor, some 250 international exhibitors are displaying products and services across a wide-range of specialist areas including anti-piracy, armoured vehicles, search and rescue equipment, communications systems, maritime security, medical and evacuation equipment, training services and wider military equipment. Also in the halls, Japan Self-Defence Force will be showcasing their wide-range of equipment. –adj/aaa/mgm (Pix: DSEI Japan/ Clarion Events)