Interview with David Chard, Director of Business Development, Collins Aerospace, Actuation Systems
Collins Aerospace is a leader in technologically advanced, intelligent solutions for the aerospace and defence industry. Ahead of the DSEI Japan exhibition and conference, Asian Defence Journal speaks to David Chard on its activities and prospects in the region.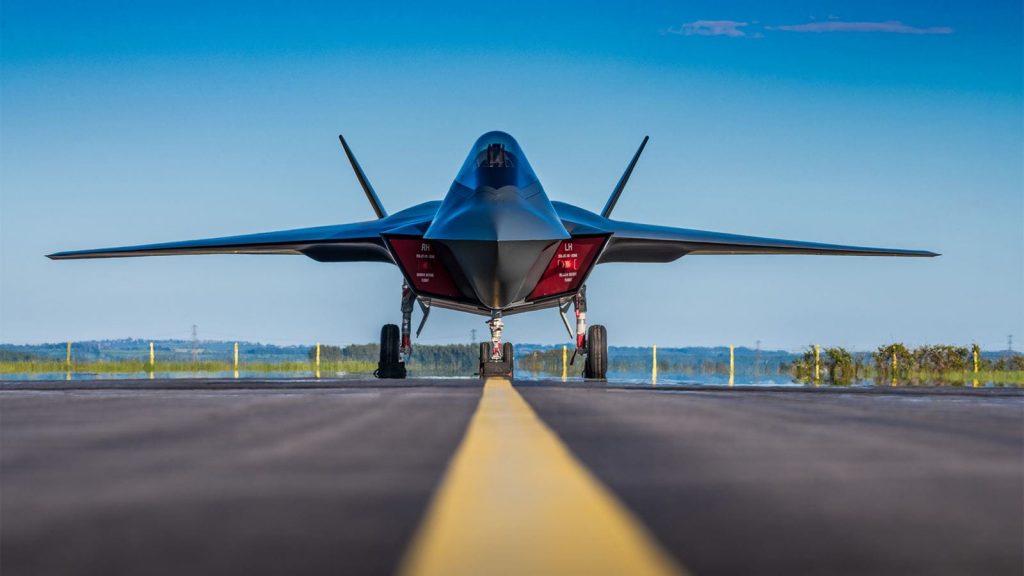 ADJ: Can you describe Collins' participation in the British-led Tempest programme, and updates?
Chard: Military aircraft performance is more important than ever. Our actuation systems for military platforms range from flight controls and utility actuation to missiles, providing the reliability and innovation critical to mission success. We offer tailor-made solutions that use lightweight, durable materials to power and control your aircraft.
Our wide range of product solutions for military platforms include primary and secondary flight controls for fifth- and sixth-generation fixed-wing fighters, helicopters, missiles and utility actuation.
We also provide full or partial primary rotorcraft actuation systems, system integration and testing. The Collins Aerospace weapon bay door drive system ensures high performance and offers a full system solution that includes design, performance modelling software, integration, testing, qualification and support.
Another breakthrough, in 2020, Collins Aerospace Actuation System was selected to provide advanced actuation for the Tempest project as well as becoming a named supply chain partner.
ADJ: What is the latest development on the Japanese sixth generation fighter programme, the F-X?What do you think are the critical success factors?
Chard: In December 2022, UK, Italy and Japan announced a new international coalition to develop the next-generation of combat aircraft. By combining the expertise of the defence industries, the new international grouping aims to deliver a step change in our air power and defence capability. The programme is expected to create high-skilled jobs in the UK and in partner countries over the next decade and beyond. The key next step will be agreeing the workshare between the countries. Air Force (F-15 andF-16). We believe that the MS-110 can enhance Japan Self Defence Force's wartime intelligence and mission success.
►ACES 5 ejection seats–Collins' ACES 5 ejection seats are the latest addition to the Collins Aerospace family of advanced concept ejection seats. It incorporates significant safety and cost saving upgrades compared to the legacy ACES II, which is credited with saving more than 690 lives since its 1978 introduction.
The modular design of ACES 5 simplifies routine maintenance and enables maintainers to quickly return the aircraft back into service.
►Helmet mounted display systems (HMDS)– HMDS are the lenses through which pilots interpret the battlespace. The capabilities embedded in the HMDS enhance their perception and ability to manage an increasingly complex and evolving mission environment.
With peer adversaries rapidly advancing their fighter technology and scale, our pilots need a new helmet solution that has flexibility and growth capabilities to keep them and their platform relevant in the next generation fleet. The zero-G HMDS+ is lightweight, balanced and comfortable, significantly reducing pilot fatigue during longer and more demanding missions.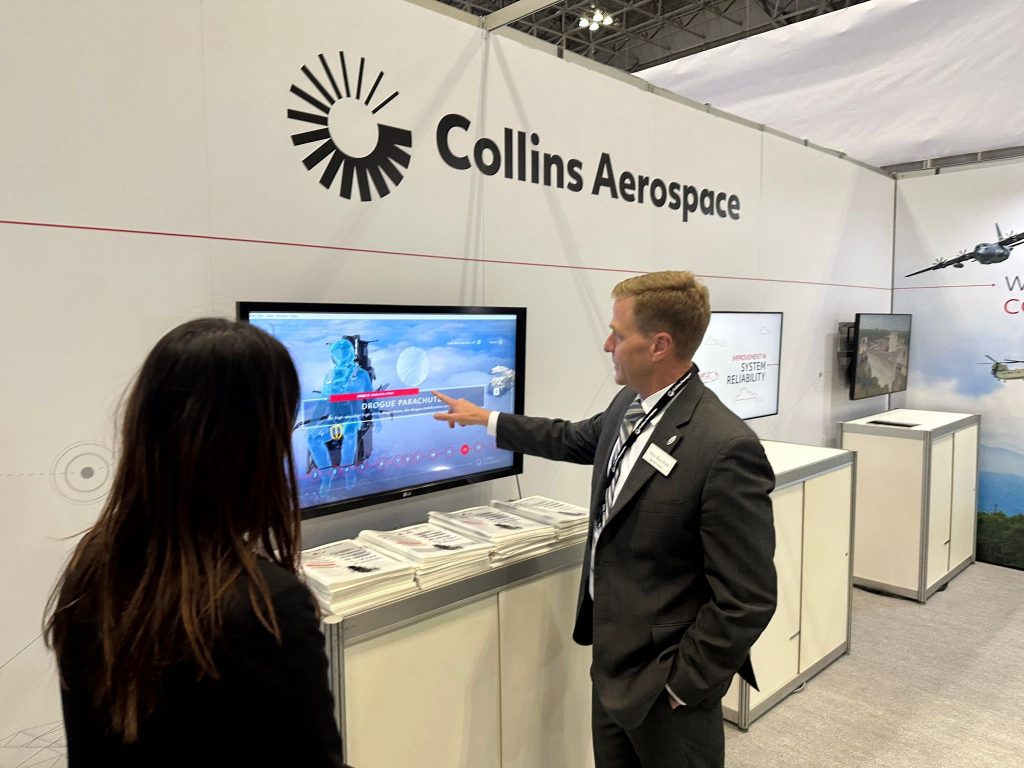 ADJ: What are your current business activities in Japan?
Chard: We currently support civil and military aircraft in the region in terms of installation and maintenance services, and procuring parts and services from suppliers and partners. Collins Aerospace have also been actively involved in the installation and support of our airborne radios such as the ARC-210 and TALON-J
on various Japan Ministry of Defence aircraft and we are planning to work with a local partner to license and produce radios for use in future indigenous aircraft.
Our solutions such as the connected battlespace, MS-110, ACES 5 ejection seats and helmet mounted display systems make us a strong partner to support Japan's present and future aircraft. –adj