HAVELSAN Holistic Solutions for Border Security at MRBS Türkiye Summit
Turkish firm HAVELSAN took part in the fourth Military Radar and Border Security Türkiye Summit which took place in Ankara from March 21-22,2023. The event, which saw HAVELSAN as platinum poster, saw the participation of several military institutions and defence companies.
The main subject of the Summit was Border Security and how current technologies help to address the challenges, HAVELSAN's President & CEO Dr. Mehmet Akif NACAR made a speech at the "Vision Talks" slot and explained what solutions HAVELSAN offers to make the borders safe and secure. One of his key messages was that in order to have a sustainable border security scenario, the field of simulation should be developed further in the future and HAVELSAN especially focuses on this issue.
The security of the borders which has been a common priority of nations for centuries also evolved and influenced the need for security along as time goes by. From the past when the security of the borders was provided by human power and physical buildings to the present day where new ways to secure borders become popular as a result of searching for ways to reduce the casualty of personnel, avoid excessive costs and provide easy surveillance and reconnaissance.
HAVELSAN carefully traces and understands these evolving demands and meets any kind of border security need, be it for land, air, sea or coast, with its diverse range of products and solutions. Coastal Surveillance Radar System, Vessel Traffic Services, Digital Troops, Oil and Natural Gas Pipelines Security System, DOOB Product Family and last but not least Smart City Solutions like Eyeminer, Harmoni and Orbit are prominent products and solutions that HAVELSAN offers in an approach to provide holistic defence and security solutions for borders with different characteristics.
With Coastal Surveillance Radar System, the coasts are secured and surveilled upon 7/24. The system prevents violation of territorial waters, smuggling, unauthorised immigration, sea pollution, and poaching – aside for search and rescue operations. Vessel Traffic Services is used for marine traffic management and marine risk calculation and management.
HAVELSAN's Digital Troops BAHA, BARKAN and SANCAR besides other purposes are used also for Border Security as surveillance and reconnaissance functions. BAHA's ability to sub-cloud flying makes it easier to provide surveillance during hard weather conditions. BARKAN can be integrated with other weapons to respond in emergency situations.
Also, SANCAR is mostly used to detect any kind of unusual activity in the sea. With the swarm infrastructure of these autonomous vehicles, it is possible to control them in one command system.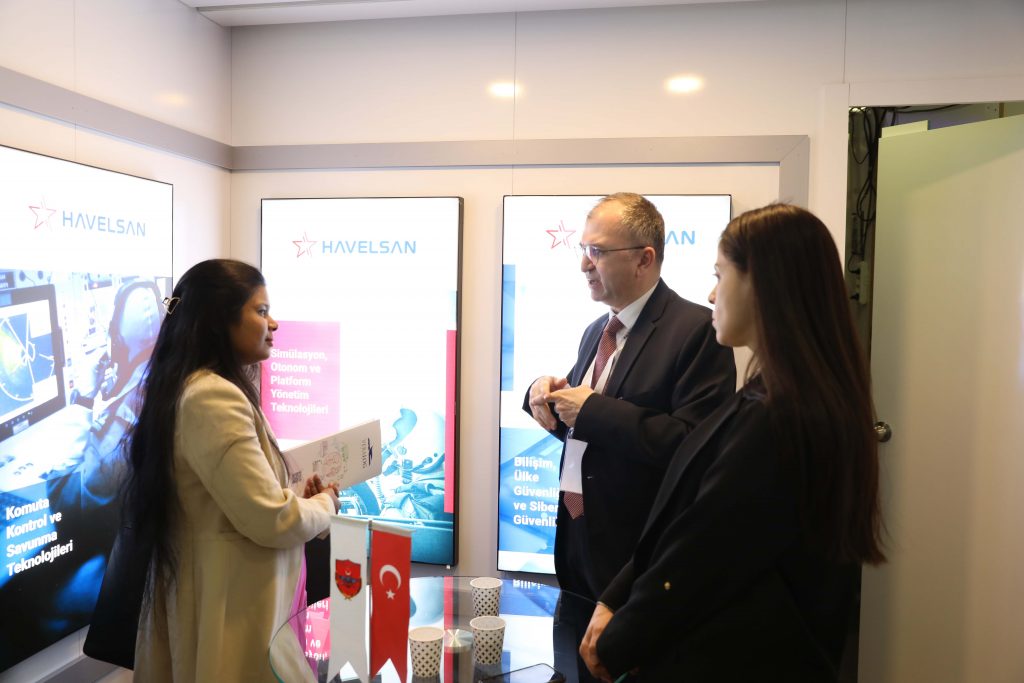 DOOB, on the other hand, Joint Command And Control System with situational awareness for fast and accurate sharing of information on the field makes it possible for border security personnel to work jointly and ensure maximum coherence during missions. DOOB product family can be integrated into any system and it is ready to contribute to the power of any force in a duty of Border Security.
Apart from the border itself, the security of any border begins with the security of the cities behind those borders. In this context, HAVELSAN's Smart and Safe City Solutions are equally important for Border Security.
Eyeminer, Harmoni and Orbit are HAVELSAN's brand-new products that can make cities smarter and safer by benefiting from the technology as much as possible. Eyeminer is an AI-supported Video Analysis System where the image from the field is analysed simultaneously. Harmoni is an integrated, smart and secure IoT Platform that enables the measurement, monitoring, visualisation and analysis of data collected from the devices in the field.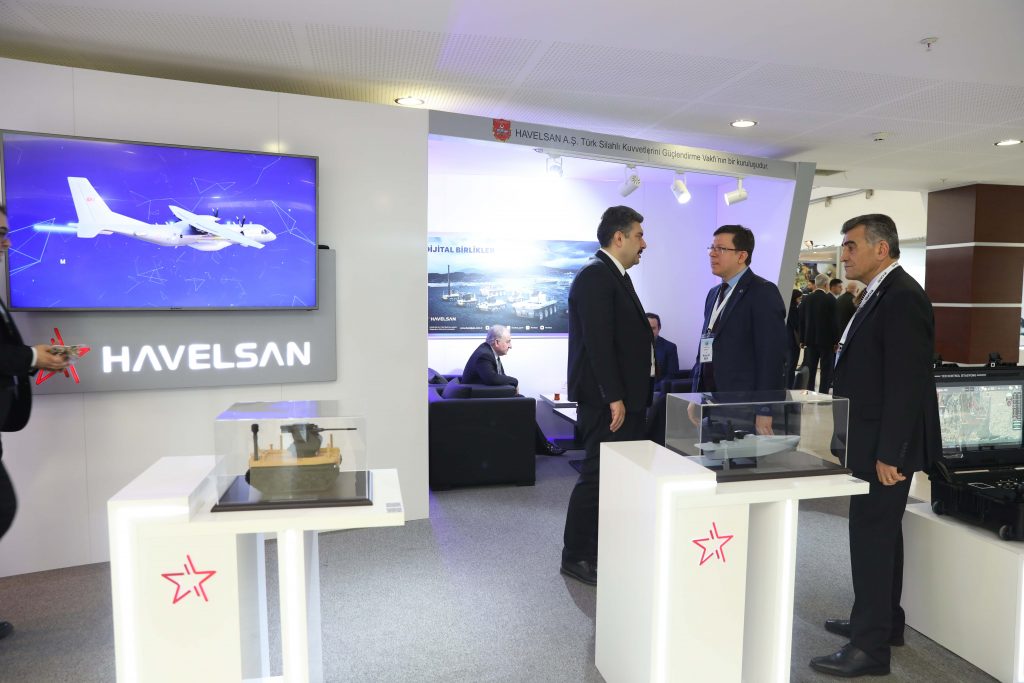 Orbit is a Video Management System that enables all imaging and recording systems in the field to operate through a single centre and in an integrated manner, within user authorisations. HAVELSAN's Smart City Solutions are superior compared to its counterparts. The details of Eyeminer, Harmoni and Orbit and how HAVELSAN applies these solutions to daily life can be reached from HAVELSAN Witness the Competency Webinar series.—shp/hvl/aaa (Image: Havelsan)