Singapore, Thailand and the United States in Trilateral Air Exercise
The Republic of Singapore Air Force (RSAF) is participating in the trilateral Exercise Cope Tiger (XCT) 2023, alongside the Royal Thai Air Force (RTAF) and the United States Air Force (USAF) at Korat Air Base in Thailand. Held from March 14 to 30, this year's edition marks the 27th iteration of the large force employment exercise which involves about 70 assets and more than 2,000 personnel across the three nations.
Singapore's Defence Ministry said the RSAF has deployed eight F-15SG, four F-16C/D and eight F-16D+ fighter aircraft, one G550 Airborne Early Warning aircraft, one A330 Multi-Role Tanker Transport, one CH-47SD and one CH-47F helicopters, two Heron 1 Unmanned Aerial Vehicles, nine Ground-Based Air Defence systems and about 700 personnel to participate in the exercise.
This is the CH-47F's inaugural participation in the exercise. Exercise participants will engage in large-scale air defence and strike missions in a realistic and challenging environment, allowing them to hone and sharpen their operational competencies, the statement said.
In addition to these training activities, personnel and assets from the three air forces put up an XCT Open Day static display for members of the local community. Exercise participants will also participate in joint socio-civic programmes to engage the local schools and communities in the vicinity of Korat Air Base and Chandy Range.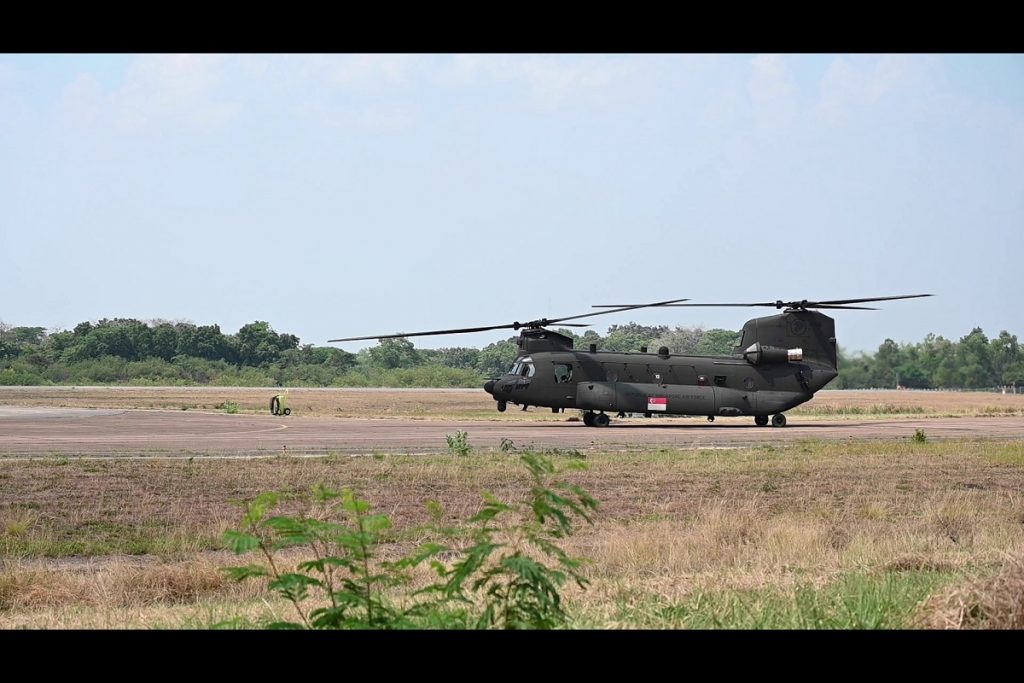 Singapore's Chief of Air Force, Major-General Kelvin Khong, Commander-in-Chief of the RTAF Air Chief Marshal Alongkorn Vannarot and Mobilisation Assistant to the Commander of the Pacific Air Forces Major-General Erich Novak will officiate at the closing ceremony on March 31.
Conducted since 1994, XCT seeks to enhance the professionalism and cooperation among participating forces, and promote closer rapport and mutual understanding among their personnel. ––adj/mhi/mgm (Pix: MINDEF)
(Top pix) RSAF A330 MRTT conducting air-to-air refuelling to an RSAF F-15SG fighter aircraft.