Interview with Roy Nouhra, Chief Executive Officer, ASIS Boats
ASIS Boats specialise in making Rigid Hulled Inflatable Boats (RHIBs) purpose-built for military, government, and professional clients worldwide. Boats by the company are designed with the highest standards to meet the specific needs of each of their clients. Asian Defence Journal (ADJ) talked to Roy Nouhra, Chief Executive Officer (CEO) of ASIS Boats about their range of products and services, their plans for the near future and more.
ADJ: For the benefit of our readers, can you tell us what ASIS Boats is and its range of products and services?
CEO: ASIS Boats is a world leader in the manufacturing of Rigid Inflatable Boats. Founded in 2005, we are one of the few boat builders that manufactures boats in either Fibreglass or Aluminium. Our boats vary in sizes from 4m to 17m. We work with the military and professional market offering specialised boats for the Navy, Coast-Guard, Law Enforcement, SAR, Fire Rescue and others. We are present in more than 80 countries around the world.
We are a vertically integrated company and do everything in-house ensuring great quality and fast service throughout. From design to manufacture, to service and training, we are by our customers throughout.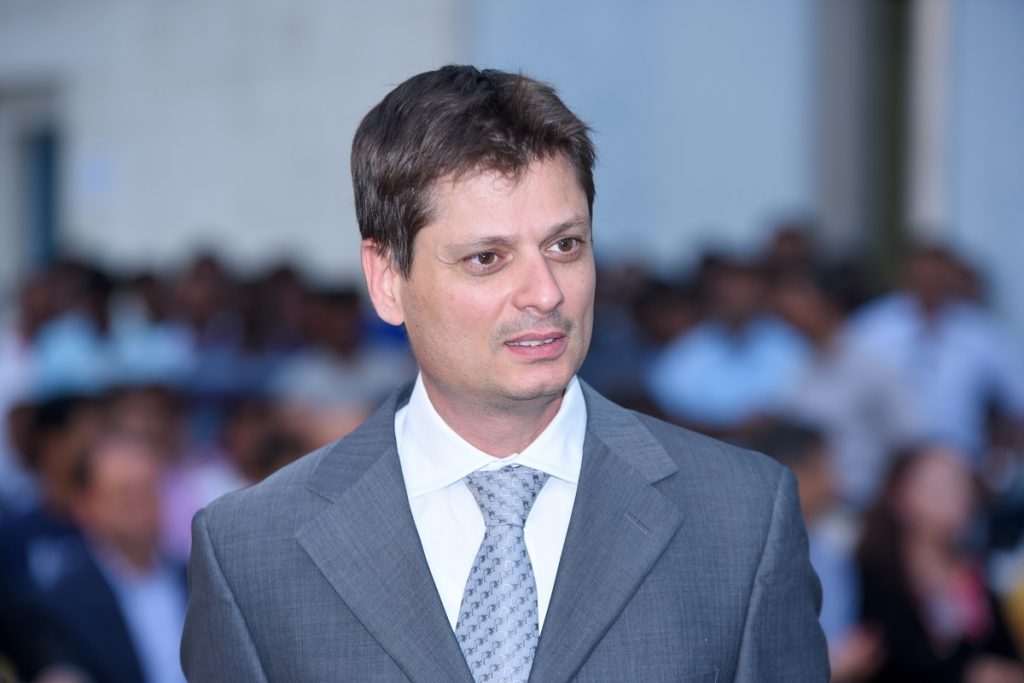 ADJ: ASIS Boats has worked with different governmental agencies, organizations and private companies from more than 80 countries around the world including a number of Asian countries. What makes these organizations choose your products? What are your unique selling points?
CEO: ASIS Boats is a world leader in the manufacture of Rigid Inflatable Boats.
We are not just another boat manufacturer; we consider ourselves an advanced maritime solution provider because we design and manufacture each boat specifically for the client in question. No two boats are the same. Our professional team will sit and discuss in detail the needs and the pains of the customer. Based on this meeting our naval architects and designers will come up with the right boat for the specific client with the exact technology and accessories needed for the success of his mission. Our R&D team works constantly on innovating ensuring the boats are always at the forefront of engineering.
Below is a small sample of our innovations:
the flat foam push bow for boarding operations and protection,
the aluminum bow reinforcement,
the push knee,
the deck tracks and inserts,
bow step,
amphibious capabilities (wheels to drive the boat out of the water),
shock mitigation flooring,
shock mitigation seats and consoles,
tactical boarding ladders,
crew serve weapon systems integration,
single point lifting system, and many more.
ADJ: Can you name some of the Asia-Pacific countries that operate ASIS boats?
CEO: ASIS Boats are available in Brunei, Philippines, Malaysia, Thailand, Singapore, Japan, Indonesia, Macau, Japan, and Bangladesh.
They are used by the Navies of Brunei, Thailand and Bangladesh. The Shanghai Fire department in China also operates with ASIS Boats.
In Indonesia, the Coast Guards have ASIS Boats, moreover the Philippine Army as well as the Royal Brunei Special Police Forces and the Department of Marine & Coastal Resources of Thailand use ASIS Boats.
ADJ: Can you elaborate on how the events in the past three years affected your company and what are your plans for the near future?
CEO: There was lots of volatility to deal with in the last 3 years. The scarcity of raw materials, the fluctuation of prices along with the increased delivery time in shipping made business much harder.
Being considered an essential business, we were able to keep our factories open. But we had to implement serious precautionary measures and a pandemic action plan in our factory and across the company in order to continue to ensure the safety and health of our factory workers as we continued to operate.
Also, our company follows the agile system, which allowed all our staff and salespeople to continue their productivity remotely and the company grew year on year. We are now looking forward to expanding even more into the South Asian market.
ADJ: Does ASIS Boats work with any local shipyard or are all your products built in the UAE?
CEO: We have a factory in Dubai, UAE and a factory in Annapolis, Maryland, USA. We do not have a local shipyard as of now.
ADJ: In terms of product mix, is there a part of ASIS Boats that is dedicated to the security / military market?
CEO: The majority, if not all of ASIS Boats products are dedicated to the security/ military market. The main segments we cater for are the Military, Law Enforcement/ Police, Search & Rescue, Fire Rescue, Oil & Gas. We do not manufacture for the leisure and Recreational market except a small niche product which is the amphibious boat, a boat with wheels that you can drive up any beach.
ADJ: What are the range of boats highlighted at IMDEX Asia 2023?
CEO: The military range of boats.