Airbus Sees Market Potential for H175 in Malaysia
LANGKAWI – Airbus sees growth potential of its helicopter business in Malaysia, especially for the super medium utility H175, according to Vice-President/Head of Marketing and Sales, Asia-Pacific Fabrice Rochereau.
Speaking at the recent Langkawi International Maritime and Aerospace Exhibition (LIMA), Rochereau said that Southeast Asia makes up one-third of the company's helicopter bookings last year, where Malaysia is a key market for Airbus.
The aircraft manufacturer takes the lead today in the country's rotorcraft with a 46% market share, the company said in a May 24 statement.
"Airbus has been actively supporting helicopter operations in Malaysia for 50 years. Today, close to 100 Airbus helicopters are flying in the country for a variety of civil, parapublic and military missions," he added.
H225M
Among the in-service helicopters is the iconic fleet of 12 H225M that has been serving the needs of the Royal Malaysian Air Force (RMAF) since 2012.
Designed for the most demanding missions, these multi-role H225Ms have actively participated in numerous military exercises and humanitarian missions over the last ten years, including flood rescue, pandemic aid and lifesaving operations.
The air force's H225M fleet has been recognised as the world's highest military flyer of the type, achieving over 26,000 flight hours to-date.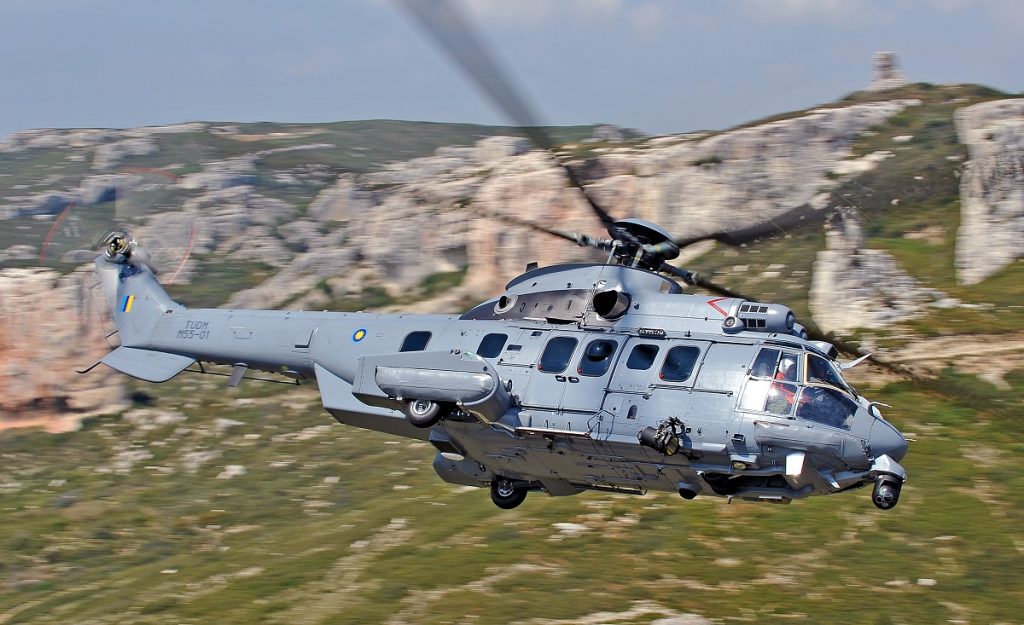 H175
Rochereau also highlighted the recent successful entry-into-service of Airbus H175 in Malaysia's growing energy sector, with local operators Hornbill Skyways and HAS International.
"There are currently three H175 operating in Miri, providing offshore aviation services for gas and oil customers. Collectively, these H175 have already flown 370 hours in just seven weeks, with positive feedback from our customers on the helicopter's outstanding flight performance, excellent payload and cabin comfort. We are expecting more of this helicopter type to join the energy market across the country in the coming months."
Besides offshore support, the H175 is renowned for its multi-mission capabilities. It has been deployed around the world in support of law enforcement, search-and-rescue, helicopter emergency medical services, governmental VIP transport, as well as private and business aviation.
"There are significant opportunities for H175 in Malaysia across civil, parapublic and military sectors. Airbus is confident that this helicopter will become a critical asset in the country, whether as a workforce airlift for offshore transportation, a first responder in search-and-rescue missions, a luxurious business rotorcraft, for troop transport, maritime security or combat missions."
Long Term Demand for Rotorcraft in Malaysia
On growth potential for Malaysia's rotorcraft market, Rochereau sees mid to long term demand driven by fleet renewals, modernisation, maritime and military uses.
"Growth in the military segment will be fulfilled by a mix of new acquisitions and replacements across maritime security, military training, search and rescue, and tactical transport. This is a market best suited for H175 for maritime and rescue operations, the versatile H135 for training, and the multi-role H225M to meet a wide range of mission requirements."
Speaking on Airbus Helicopters' presence in Malaysia, Axel de Pascal, Managing Director of the business, said that its customers' operations are well supported by a strong footprint in Subang. It houses Airbus' regional helicopter MRO hub, completion and delivery centre, and a helicopter simulation training centre.
This is in addition to the on-site technical support for RMAF's H225M fleet in Kuantan, and now a dedicated support team in Miri for H175 operators.
Strong Local Team, Excellent Products To Drive Sales
Airbus expects to maintain its market share with a strong local team and excellent products to meet the country's needs.
"Malaysia is an important market for Airbus Helicopters where we have strong roots. We also see great prospects across the various segments and are confident that our products represent the best combination of capability and value," said Rochereau. –airbus/adj/mhi (Pix: Airbus)
Main pix: H175 delivery to Malaysia.