Multi-National Exercise Komodo
Around 20 naval forces from around the world convened in and around the island of Makassar, South Sulawesi, Indonesia June 4-8 for multi-lateral naval Exercise Komodo. Participating countries included the United States, United Kingdom, China, Japan, Russia and South Korea.
The exercise allowed for several exchanges that support multilateral cooperation in the maritime environment across the Indo-Pacific.
Fifteen vessels, including from China and Russia, dropped anchor off Sulawesi island on Monday for the Komodo drills. Ships that were deployed to the exercise included Independence-class littoral combat ship USS Manchester from Destroyer Squadron 7 with attached MH-60R Seahawk, PLA Navy's ships destroyer PLANS Zhanjiang and frigate PANS Xuchang both equipped with guided missiles, Republic of Singapore Navy (RSN)'s Formidable-class frigate RSS Steadfast and Independence-class littoral mission vessel RSS Sovereignty, Indonesian Navy's (TNI-AL) KRI Bung Karno, Republic of Korean Navy's ROKS Russian Navy ships RFS Sovershennyy and RFS Gromkiy, and medium-ocean tanker RFS Pechenga.
Originating as a biennial exercise series in 2014, Komodo 2023 was the first iteration since 2018 due to the COVID-19 pandemic. This year's theme was "Partnership to recover and to rise stronger." Under the theme, the Indonesian Navy (TNI-AL), as host has invited the participating nations to work together to contribute to responding to humanitarian problems and deal with potential natural disasters in the region.
During the event, Vice Adm. Karl Thomas, commander US 7th Fleet, spoke about the importance of relationships and working together to be able to provide humanitarian assistance and disaster relief.
"A multilateral relief effort doesn't just happen. It is cultivated through exercises, exchanges, conferences, and dialogues. During efforts like Komodo, relationships between navies are forged such that during times of adversity our linkages will bear the strain – whenever and wherever it may occur," said VAdm Thomas.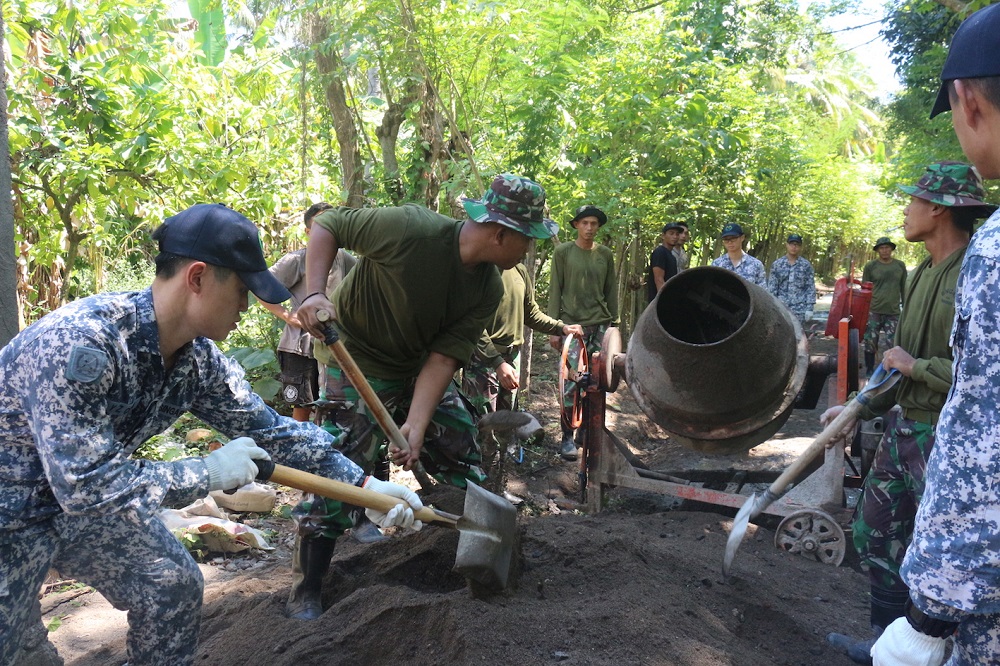 Multi-national Exercise Komodo 2023 is unique compared to other multilateral naval exercises in the region since it emphasises non-warfighting aspects of operational-level exercises. The exercise included a shore phase with engineering and medical civic action programmes, international maritime security symposium, community outreach, military sports engagements, and an international fleet review.—shp/adj/aaa (Image Singapore MINDEF)