Bilateral Air Exercise Thai Boomerang Kickstarts in Thailand
Exercise Thai Boomerang is a bilateral fighter jet exercise between the Royal Australian Air Force (RAAF) and the Royal Thai Air Force (RTAF) is underway in Thailand.
Based out of Korat Royal Thai Air Force Base in Thailand, the exercise involves Boeing F/A-18F Super Hornets from RAAF's No 1 Squadron working alongside Royal Thai Air Force Lockheed Martin F-16 Fighting Falcon and Saab JAS-39 Gripen fighters.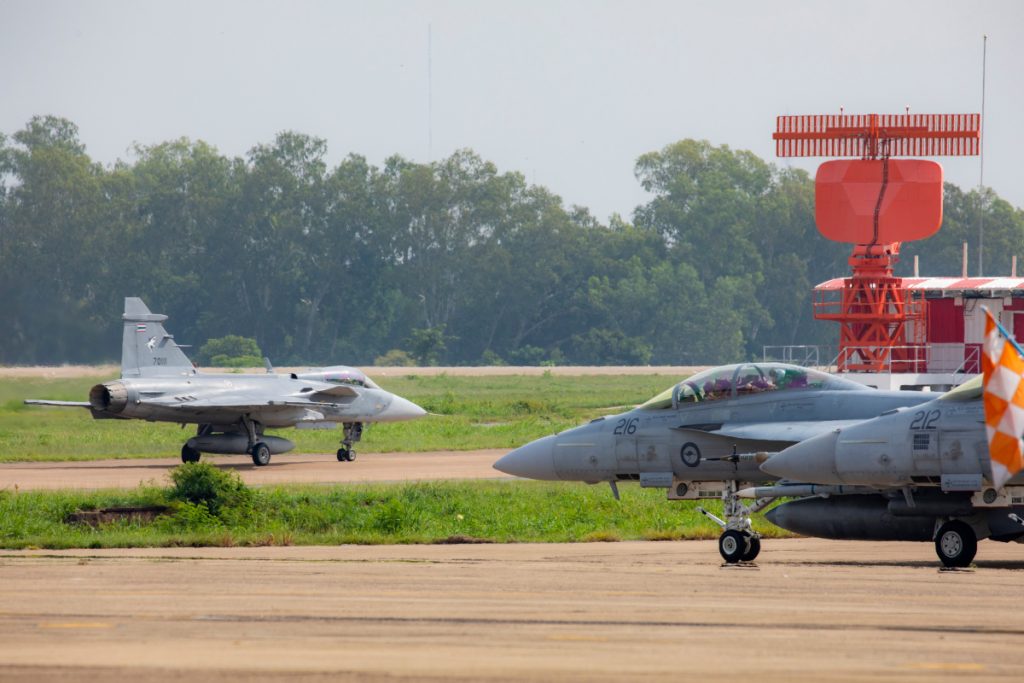 The RAAF has deployed 120 personnel and six aircraft to participate in the series of air drills, which focuses on enhancing interoperability through a variety of training scenarios.
The exercise provides an opportunity to deepen the strategic partnership between Australia and Thailand through defence engagement, by fostering closer understanding, friendship and rapport between aviators at all levels.
Wing Commander Sean Hamilton, Commanding Officer No 1 Squadron, said the exercise would test and improve combined force integration, as well as strengthen our bilateral partnership and combined readiness.
"Exercise Thai Boomerang provides an opportunity to enhance Australia's security partnership with Thailand through stronger relationships and interoperability," Wing Commander Hamilton said.
"We look forward to training alongside the Royal Thai Air Force and conducting air combat scenarios with mixed formations of fighters.
"These shared experiences provide the building blocks for a cooperative working relationship and enable us to learn from one another, to become a more effective fighting force."
Thailand and Australia share a rich history of defence engagement through education, training and practical security cooperation. –shp/adj/aaa (Image: Australian DoD)