ASEAN Kicks Off Its First-Ever Joint Military Drills
Batam: Armed forces of the Association of Southeast Asian Nations (ASEAN) held their first ever joint military drills in Indonesia's South Natuna Sea this week.
The five-day ASEAN Solidarity Exercise (ASEX) was a non-combat operation aimed at developing military skills, including maritime security and patrols, and the distribution of humanitarian assistance and disaster relief, exercise host, Indonesian Armed Forces (TNI) said in a statement.
All 10 ASEAN participated in the series of drills, including prospective member East Timor.
TNI Commander, Admiral Yudo Margono stressed that the exercise is not a combat operation due to ASEAN's economic-centric focus. "The training is more about social activities," the admiral was quoted as saying after the opening ceremony on the Indonesian island of Batam.
The Singapore Armed Forces participated in the exercise with the deployment of personnel from the Republic of Singapore Navy (RSN) and the Singapore Army. The RSN deployed a Victory-class missile corvette, RSS Vigour, alongside ships, aircraft, and personnel from other ASEAN militaries.
Other multi-national ships that were deployed including Royal Malaysian Navy's offshore patrol vessel (OPV) KD Terengganu, Indonesian Navy's hospital ship KRI dr. Radjiman Wedyodiningrat-992 and corvette KRI Jhon Lie-358. Royal Brunei Navy's OPV KDB Darul Ehsan also participated.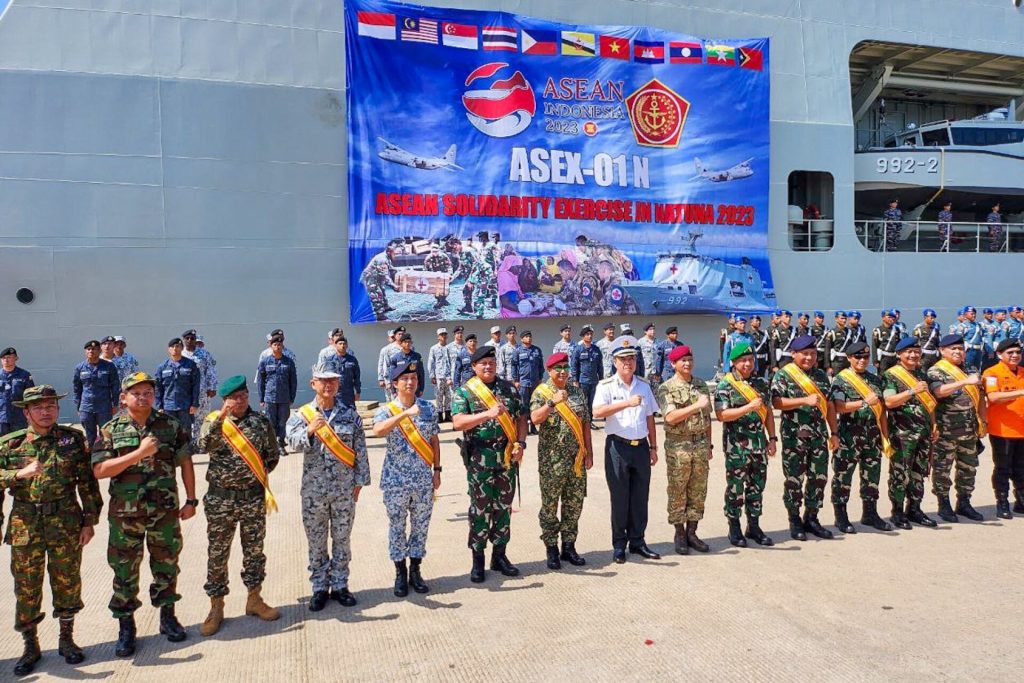 Cambodia, Laos, Myanmar, the Philippines, Thailand, and Vietnam, took part as observers.
ASEX involved subject matter expert exchange on maritime security, joint planning exercise, and sea and land-based civil military (CIMIC) which include a simulated HADR scenario. At sea, ships participated in maritime security, search and rescue, medical evacuation, and anti-piracy serials. For CIMIC, participants took part in construction and medical efforts to assist the local population of Sabang Mawang Island in Indonesia.
ASEAN countries carry out regular defence exchanges aimed at enhancing practical cooperation between militaries. Indonesia holds the chairmanship for ASEAN for this year. –shp/adj/aaa (Image: Singapore MINDEF)