Inaugural Land Forces Exercise Strengthens Pakistan-Malaysia Military Cooperation  
KUALA LUMPUR: The first ever army exercise between Malaysian Armed Forces and Pakistan Army – Harimau-Markor was successfully carried out on Oct 9-22 around the General Area of Lebir Forest Reserve, Kuala Krai district, located at Malaysia's Kelantan state.
The series of drills saw the participation of 12 officers and 120 other rank personnel from the Malaysian Army and 3rd Light Commando Battalion (3rd LCB), Pakistan Army. Malaysian Army's Commander 8 Brigade, Brigadier General Datuk Azudin Hassan and Pakistan's Defence Advisor, Commodore Nasir Mahmood closed the exercise.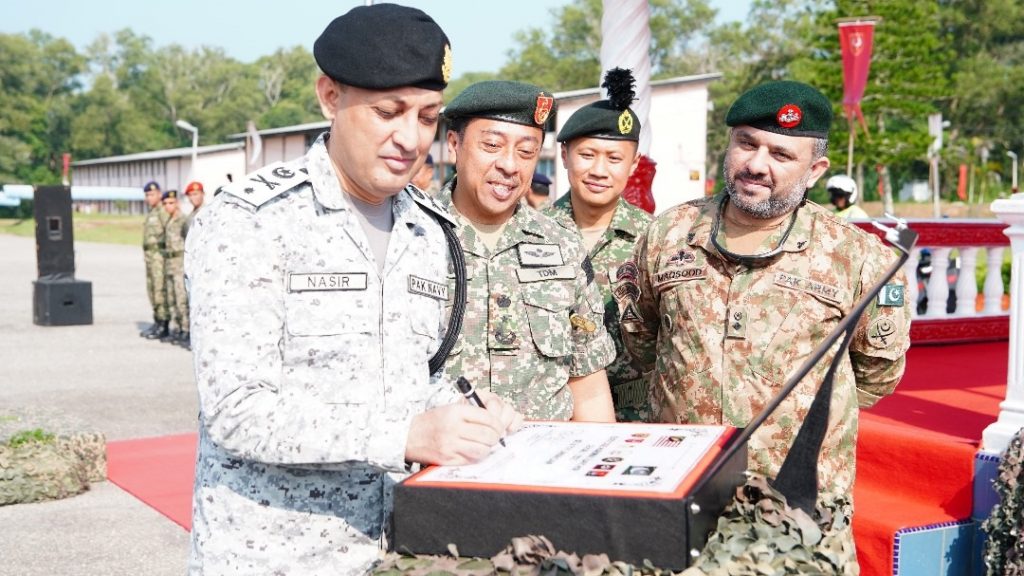 The closing ceremony was also attended by the Lieutenant Colonel Chai Kean Seng, Commanding Officer of 5 Royal Ranger Regiment (RRD), Commanding Officer/Commanding Officer of units under command and staff officer of 8 Brigade.
Harimau-Markor has greatly benefited both armies to strengthen bilateral relations and establish friendly relations amongst officers and members of both countries by exchanging ideas, knowledge and skills. -shp/adj/aaa (Image: Defence Wing, Pakistan High Comm)