Malaysia Coast Guard Gets More Fast Interceptor Boats for Maritime Patrol
KUALA LUMPUR: The Malaysian Maritime Enforcement Agency (MMEA) today took delivery of a batch of seven new fast interceptor craft (FIC) to beef up units for interdiction duties along the Malacca Straits.
The vessels of multiple configurations will be operated by the coast guard's units including the Special Task and Rescue (STAR) team, Director General, Admiral (Maritime) Mohd Zubil Mat Som said. The STAR team will receive two vessels, while the maritime districts of western peninsular Malaysia, will receive one vessel each.
The government approved the procurement of the seven fast boats, through the Ministry of Home Affairs to enhance the agency's capability in the multi-agency National Task Force to combat transborder crime and human trafficking, in the ongoing initiative called Operation Benteng which is also part of the the country's strict border controls to manage the Covid-19 pandemic.
The fast interceptor craft were built by several companies – five by UES International while Muhibbah Engineering and Asia Slipways and Engineering made one boat each. The contract for the supply the new FICs, known as the Benteng-class, are valued at RM6.3 million.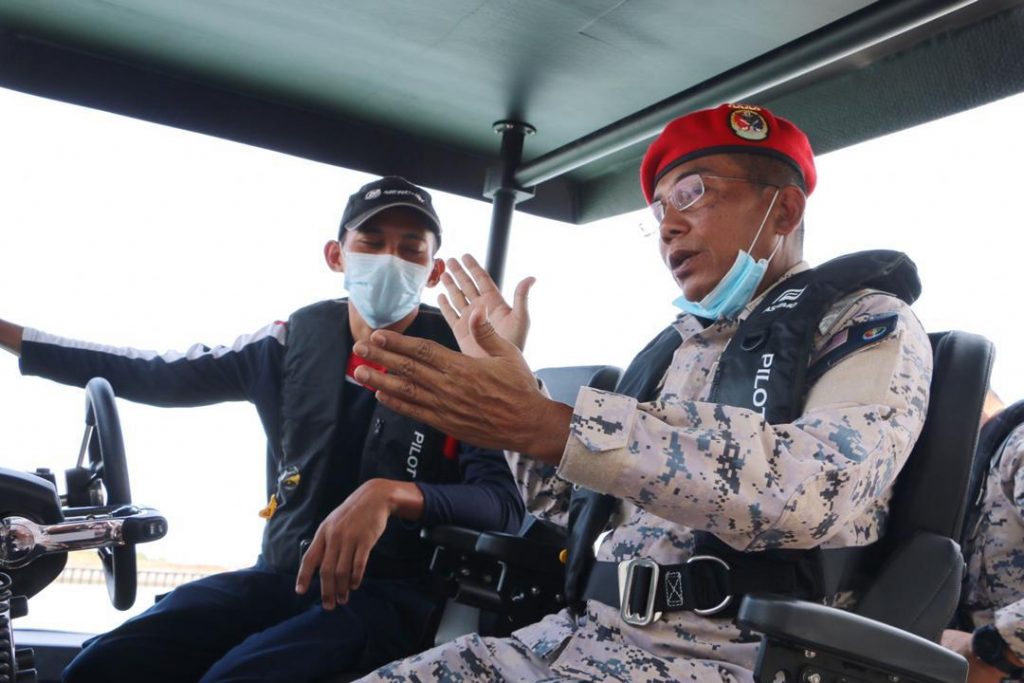 Operation Benteng is a coordinated nation-wide effort involving all three services of the Malaysian Armed Forces, the Royal Malaysia Police and the MMEA. The statement did not specify which design the FICs were based on but the vessels appeared similar to P38 fast interceptor boats operated by the Royal Malaysian Navy.
The UES International P38 is a high performance interceptor craft designed for interdiction of hostile vessels in coastal and offshore waters. It is an open boat well-suited for boarding, beaching and interdiction operations. The advanced deep V step hull form and design affords maximum comfort for this type of craft allowing the crew to operate effectively with minimum fatigue. The P38 is designed to accommodate up to 12 crew and is equipped for missions of 12 to 24 hours. –shp/aaa/mgm (Photo: Malaysia Coast Guard)