Airbus A400M Transports Field Hospital to Malaysian Frontline State Hit by Covid-19
KUALA LUMPUR: The Royal Malaysian Air Force (RMAF) today deployed its tactical transport aircraft to deliver medical supplies and field hospital equipment to the frontline state of Sabah in the island of Borneo badly affected by the ongoing third wave of the coronavirus pandemic hitting the Southeast Asian country.
An A400M aircraft from No 22 Squadron was flown to the border town of Tawau on the eastern side of the state, carrying 14 tons of cargo comprising equipment for setting up a field hospital, as well as other medical essentials.
After loadup at Subang air base near here, the aircraft then took off at 8.55 am (MST) and arrived at Tawau airport after a three hour flight including crossing the South China Sea. Upon arrival, the cargo was unloaded by military and civil defence force personnel.
"The flight marks the first delivery of field hospital equipment by the RMAF since the outbreak of COVID-19 in Malaysia," an RMAF statement said.  The mobile hospital operated by the Royal Medical Corps in collaboration with the Health Ministry of Health is able to accommodate 100 beds including four for intensive care or ICU cases.
One of the stops of the flight was at the international airport at the state capital of Kota Kinabalu for the delivery of medical equipment such as personal protective equipment, isolation gowns, surgical masks, and Tyvek suits.
The RMAF statement also said that a C-130H aircraft from No 20 Squadron was also flown to Sabah to support the flight of urgently required medical supplies from country's capital Kuala Lumpur.
Th RMAF have been carrying out flights, mostly using the larger A400M airlifters, to deliver emergency equipment and medical supplies to the Bornean states of Sabah and Sarawak since April this year. The service has four Airbus A400Ms in service plus about a dozen Hercules C-130H and seven CASA/IPTN CN-235 in its tactical transport fleet.
Today's return flights also include the flying the samples of the COVID-19 swab tests from Tawau, Kota Kinabalu and the island of Labuan for further testing in labs in Peninsular Malaysia. The eastern parts of Sabah state, which borders southern Philippines, is a security area known as the Eastern Sabah Security Zone or ESSZONE due to the threat of cross-border terrorism and criminal activities.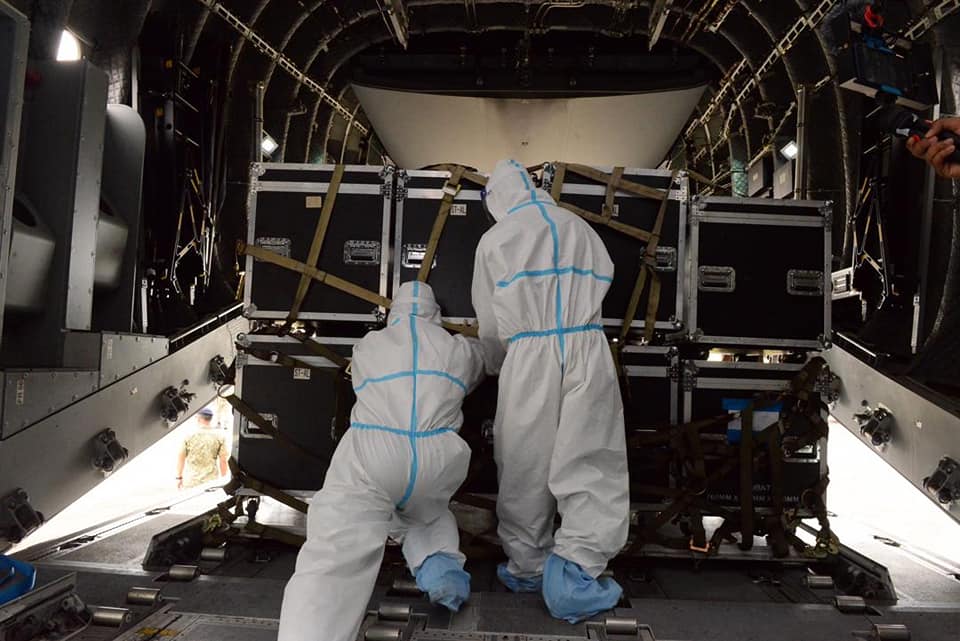 The Malaysian Armed Forces headquarters in a statement Saturday said that a total of 1,140 additional personnel have been deployed to assist the authorities to contain the COVID-19 pandemic which has now entered its third wave. –shp/aaa/mgm (Photos: RMAF)