CAE Wins Competitive Recompete of USAF KC-135 Training System Contract
Global training systems integrator, CAE announced that it was awarded a contract by the United States Air Force (USAF) a contract to continue providing comprehensive KC-135 training services.
The eight-year contract, awarded as a one-year base contract with seven additional one-year option periods, is valued at a total of more than $275 million.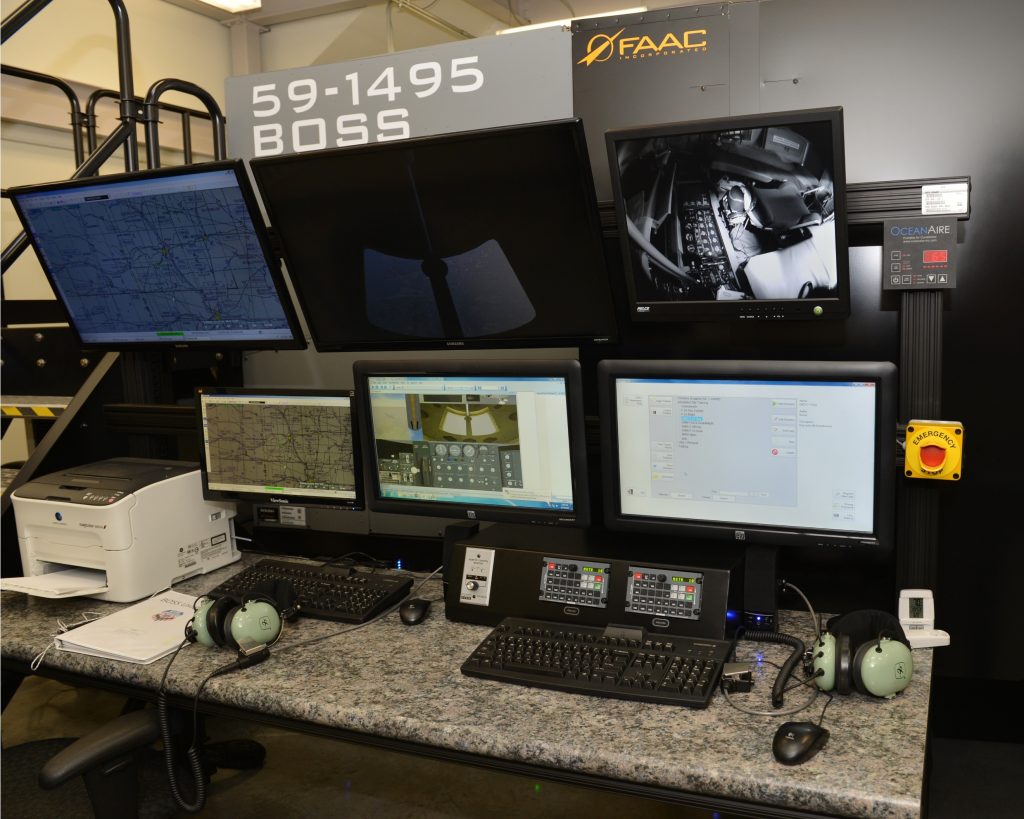 CAE USA became the prime contractor on the USAF KC-135 Training System programme in 2010 and has now won the competitive recompete to continue delivering classroom and simulator training for KC-135 pilots and boom operators. CAE USA will also continue to provide updates and upgrades to KC-135 training devices, including KC-135 operational flight trainers and boom operator trainers. In addition, the KC-135 Training System contract now includes training support for the Air National Guard's Boom Operator Simulator System (BOSS). In total, CAE USA will support the training of more than 4,500 KC-135 crewmembers annually.
"CAE USA did an outstanding job supporting the US Air Force on the KC-135 training programme over the past decade, and we are extremely pleased to win the recompete competition and remain the KC-135 training partner," said President and General Manager, CAE USA, Ray Duquette.
CAE USA will be supported on the KC-135 Training System programme by a team of industry partners, including Delaware Resource Group (DRG), Cardinal Point, FAAC, and CymSTAR.
"The KC-135 Stratotanker plays a vital role in the US Air Force's ability to deliver global reach, and we are honoured to contribute to the training and readiness of the KC-135 aircrews who fly these essential tanker missions," said Group President, Defense & Security, CAE, Dan Gelston.
CAE USA will deliver KC-135 aircrew training to USAF active-duty, Air National Guard and reserve crewmembers at 12 sites in the United States and internationally:
Altus Air Force Base (AFB) in Oklahoma, which is the site of the formal training unit;
Fairchild AFB, Washington;
March Air Reserve Base (ARB), California;
Scott AFB, Illinois;
Grissom ARB, Indiana;
MacDill AFB, Florida;
General Mitchell Air National Guard Base (ANGB), Wisconsin;
Rickenbacker ANGB, Ohio;
Pittsburgh ANGB, Pennsylvania;
Joint Base Pearl Harbor-Hickam, Hawaii;
Kadena Air Base, Japan;
Royal Air Force Base Mildenhall, United Kingdom.
In addition, the new KC-135 Training System contract includes training support for the Air National Guard KC-135 BOSS, which will be delivered at an additional 12 sites in the United States:
Sioux City ANGB, Iowa;
Lincoln ANGB, Nebraska;
Forbes Field, Kansas;
Phoenix ANGB, Arizona;
Ronald Wright ANGB, Utah;
Eielson AFB, Alaska;
Bangor ANGB, Maine;
McGuire AFB, New Jersey;
Sumpter Smith Joint National Guard Base, Alabama;
Selfridge ANGB, Michigan;
McGee Tyson ANGB, Tennessee;
Key Field, Mississippi.
KC-135 BOSS training support will also be provided at Joint Base Pearl Harbor; Pittsburgh ANGB; General Mitchell ANGB; and Rickenbacker ANGB. -shp/cae/aaa (Photo: CAE)