New Turkish Anti-Ship Missile Hits Target in Final Test
Turkey's first indigenous naval attack missile ATMACA has successfully hit its target in a final test firing June 18 as part of a decade-long national programme.
As in previous firing tests, the missile was launched from TCG Kınalıada (F-514), a MILGEM-class corvette, this time hitting a decommissioned Turkish navy vessel as target.
President Recep Tayyip Erdoğan announced the event on Twitter which included a 58-second video showing the test firing of the missile. "Our Blue Homeland's steel sword ATMACA Anti-Ship Missile was able to hit its target for the first time in the final test shot conducted before it entered the inventory today. Good luck to our Turkish Armed Forces and Navy."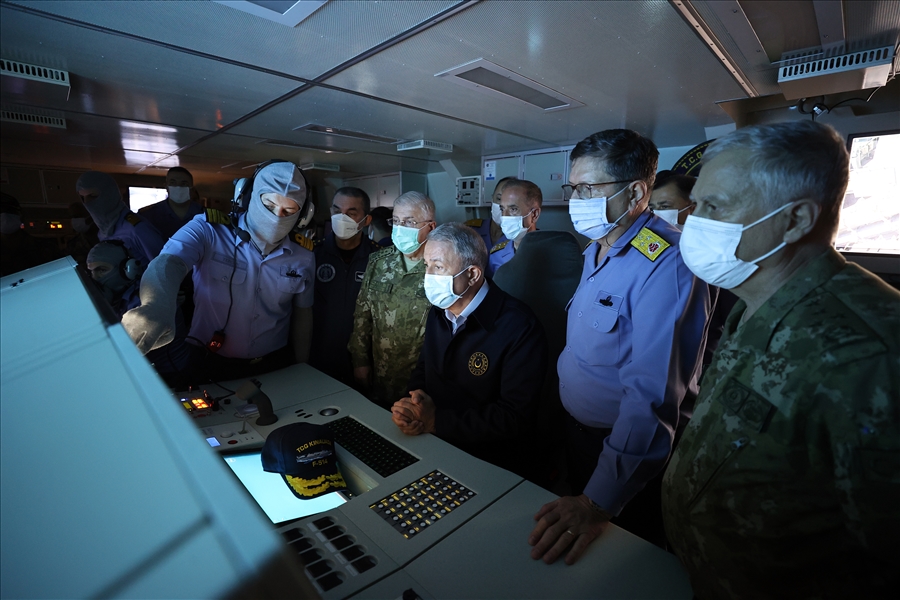 Present at the historic test in the Black Sea province of Sinop were National Defence Minister Hulusi Akar and top service commanders of the Turkish Armed Forces. Also present were Head of the Presidential Digital Transformation Office Ali Taha Koç, Vice President of Defence Industries Prof. Dr Faruk Yiğit and Roketsan General Manager Murat Iki.
Roketsan's Murat Iki said that with the ATMACA, Turkey has gained the ability to manufacture and use its own anti-ship missiles. He said the missiles will be deployed on ships by the end of this year.

Roketsan described the all-weather naval missile as a high-precision, long-range, surface-to-surface, precision strike anti-ship missile which can be integrated with patrol boats, frigates, and corvettes. It has a range of more than 220 kilometers. The first firing test of ATMACA, for which the serial production contract was signed on October 29, 2018, was carried out from the TCG Kınalıada corvette in November 2019. The first test in live warhead configuration was conducted in February 2021, also hitting the target with precision accuracy.
Using Global Positioning System (GPS), Inertial Measurement Unit, BarometricAltimeter and Radar Altimeter subsystems, ATMACA which has a 250kg warhead, uses its active radar seeker to find its target with high accuracy. With advanced mission planning system (3D routing), it is said to be resistant to countermeasures and can be effective against fixed and moving targets. –shp/adj/mgm (Image: Roketsan, Turkish MoD)