Malaysian Air Force Light Fighter Tender On
KUALA LUMPUR: The Malaysian government today issued an international tender for 18 Fighter Lead-in Trainer and Light Combat Aircraft (LCA) for the Royal Malaysian Air Force (RMAF).
The southeast Asian country's request for bids for the supply and delivery of 18 FLIT/LCA for the service was published on the Ministry of Defence website and in two national newspapers. The tender closes September 22.
It was announced late last year that the service will acquire new aircraft type within the next three years, Air Force Chief General Ackbal Abdul Samad said. Under the RMAF Capability Development Plan 2055 (CAP55), the service planned to procure 36 such aircraft in phases.
"RMAF needs the FLIT/ LCA as this dual-function single platform aircraft has a balanced capability in performing the roles as fighter pilot training and for various operational missions.
"The RMAF has applied for a budget from the government for the acquisition of 18 aircraft under Phase 1 through the registration of new projects 2021 and applications for Phase 2 acquisition for another 18 aircraft in the 13th Malaysia Plan (RMK-13)," he said during an event at Subang airbase near here Dec 2020.
As part of the CAP55 plan, it was reported that the light fighters will replace several ageing aircraft types and augment the current Boeing F/A-18D Hornet and Sukhoi Su-30MKM in service.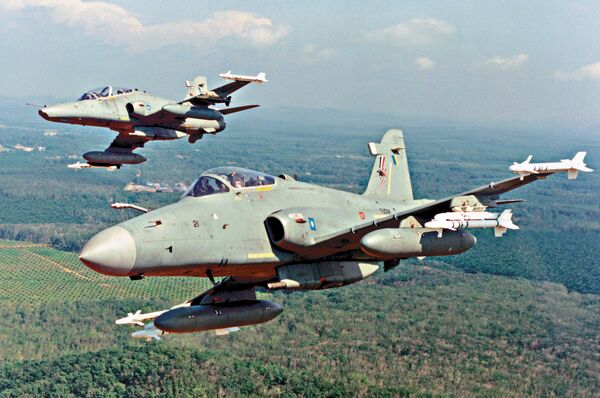 Currently the FLIT/LCA role in the air force is carried by the BAE Systems Hawk 108 and Hawk 208 aircraft. The Royal Malaysian Air Force deploys Hawk 208 jets in the South China Sea and also support counter terrorism operations eastern Sabah state which borders southern Philippines.
Following an RFI, eight aircraft types were pitched in by the companies or their representatives as announced by the RMAF/ Defence Ministry late 2018. The types are Korea Aerospace Industries (KAI) FA-50, India's HAL Tejas, JF-17 Pakistan Aeronautical Complex, Yakolev Yak-130, Leonardo M-346, China's CATIC L-15B, Aero Vodochody L-39NG from the Czech Republic, and the Boeing T-X (now known as the T-7 Red Hawk). –shp/adj/mgm (Photo: BA LDO, KAI, IRKT, BAE)