BEIJING/KUALA LUMPUR: The Royal Malaysian Navy (RMN) today held a naming ceremony for its third Littoral Mission Ship (LMS) at Wuchuan shipyard, located at port of Wuchang, China's Nantong City.
The third in Keris-class vessel is named Badik, after the Kris-class patrol craft which have been decommissioned in 2005. Badik in Malay is a traditional weapon that symbolises the spirit of warriorship, courage, and strength in fighting and deterring attacks from the enemy. Badik will be commissioned into the 11 LMS Squadron based in Royal Malaysian Navy base in Kota Kinabalu, Sabah state. Two other LMS, KD Keris and KD Sundang are now operationally in service.
Works on Badik started on Sept 18, 2019. The ship was launched on Oct 28 last year in Wuhan. It was officially handed over to Malaysia on Sept 14 in Qidong. The first batch of seven RMN officers and 38 personnel of other ranks have undergone five months of training in China. Badik is scheduled to sail to his home port by end of September.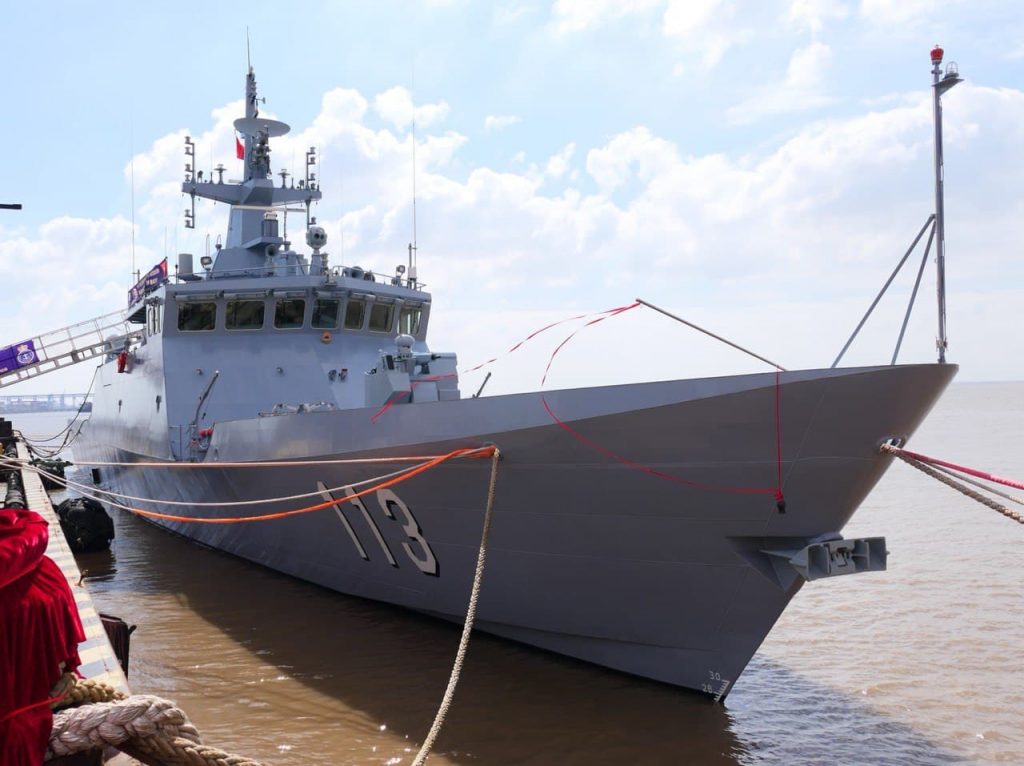 LMS is among five classes of ships listed in RMN's 15-5 Armada Transformation Programme. The LMS in RMN service is known as the Keris-class vessels. The first of class, was delivered to the Navy in December 2019 and commissioned into service in Jan 2020. The second vessel, KD Sundang in was commissioned on Jan 14, and commissioned two months later.
The programme is a collaboration between Malaysian shipbuilder Boustead Naval Shipyard and China Shipbuilding & Offshore International Co (CSOC). –shp/adj/aaa (Photos: RMN)