DSA & NATSEC Asia 2022 : All Set to Go as the World Transitions into Post-Pandemic Era
KUALA LUMPUR: Asia-Pacific's most anticipated event, Defence Service Asia (DSA) returns, and is set to be the biggest so far since its four-year hiatus.
The official launch of the 17the iteration of the event was held here in Kuala Lumpur today, and strictly abided to regulatory procedures, with regard to the global concern of the COVID-19 pandemic.
Malaysia's Minister of Defence, Datuk Seri Hishammuddin Hussein and Minister of Home Affairs, Datuk Seri Hamzah Zainudin co-officiated the event, while Chairman of DSA Exhibition and Conference Sdn Bhd, Tan Sri Asmat Kamaludin delivered the keynote address.
Other VIPs in attendance included Chief of Defence Force Malaysia, General Tan Sri Affendi Buang; Chief of Army, General Tan Sri Zamrose Mohd Zain; Chief of Navy, Admiral Tan Sri Mohd Reza bin Mohd Sany, and senior officials of the Ministry of Defence and Ministry of Home Affairs.
Tan Sri Asmat applauded the show's phenomenal success, and how it has grown over the past 30 years. "In 2018, the 16th installation of DSA saw the participation of 1,300 companies from 60 countries, covering the size of 42,000m².
"In fact, that event marked a series of firsts, not the least being its imminent move to MITEC, taking into consideration the need for a much a larger space; and the initiation of the first ever NATSEC Asia," said Tan Sri Asmat.
The Chairman also impressed that while the world is addressing the challenges of COVID-19, DSA 2022 will overcome those challenges, as it is set to be the biggest show yet.
"As in previous instalments, DSA 2022 will also see the return of a number of special features and new ones in terms of conferences, forums and contract signings; international pavilions, business matching events; and demonstrations of CTF Cyber War Games, Unmanned Systems, and Combat Artificial Intelligence," said Tan Sri Asmat.
Reconvening Industry Stakeholders
Meanwhile, Datuk Seri Hishammuddin cited his pride of seeing that the DSA series of events have grew tremendously over the years.
"DSA has proven to be more than just an exhibition or a conference, it is an invaluable platform in bringing together various industry leaders, governments, military and defence agencies from across the region with the purpose of forging mutual trust and collaboration between all parties, said Datuk Seri Hishammuddin.
"Personally, I look forward to strengthening relations and cooperation with our existing allies; as well as continuing existing relations, while fostering new ones," added the defence minister.
As the COVID-19 pandemic has greatly impacted all industries, no sparing defence in a very negative manner, Datuk Seri Hishammuddin impressed on the need to rethink the approach in safely conducting military-to-military cooperation such as joint exercises and trainings.
Disruption to the global supply chain also had dire impacts on economies, and the need to re-evaluate priorities especially in the aspects of defence asset evaluation and procurement, said Datuk Seri Hishammuddin.
Hence, it is shows such as DSA & NATSEC Asia 2022 which provide a solid and credible platform for various governments and military outfits to come together and strengthen relations, in the interest of promoting greater regional and international cooperation.
Datuk Seri Hishammuddin also calls for the stakeholders not to perceive DSA and NATSEC Asia 2022 as a merely a place for defence and security players to display high-tech wares, but to take the opportunity to network deeply and widely to discuss the challenges facing the defence industry and what can be done to meet them.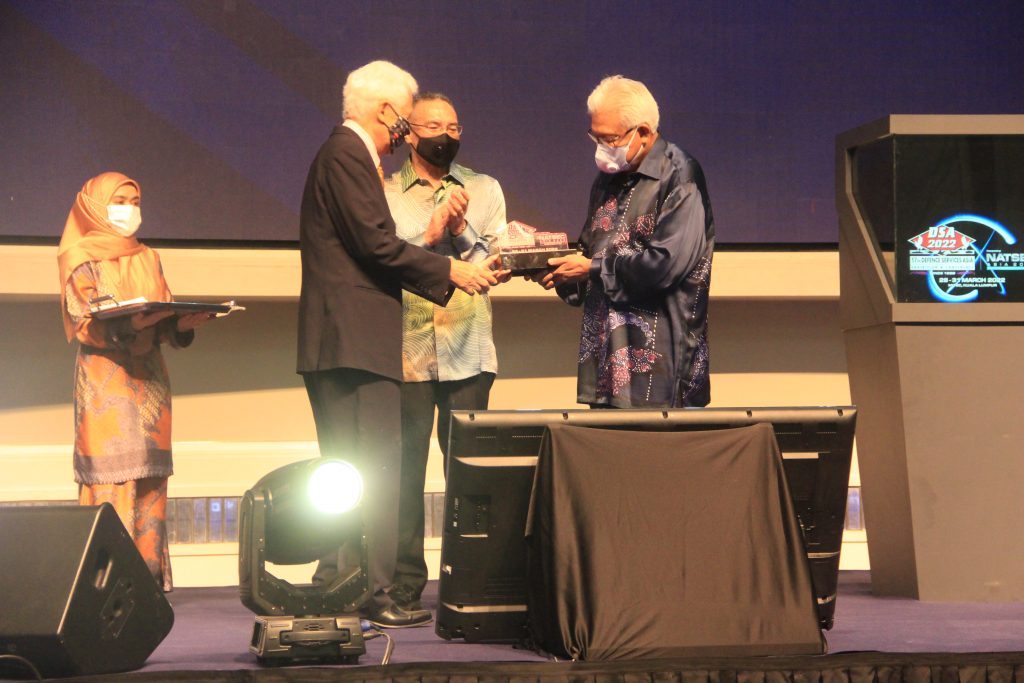 Minister of Home Affairs Datuk Seri Hamzah shared the views of his defence counterpart. He said that, in today's world, challenges should not be met in silos. "Modern security challenges demand strategic cooperation at a global level, warranting transnational responses," said Datuk Seri Hamzah.
"International collaboration, cooperation and synergy between nations are crucial in addressing critical issues. Nations need to work in solidarity to develop long-term views and solutions – using creative and dynamic ideation utilising the latest advancements in science and technology – instead of simply flexing "knee-jerk" reactions," said the home minister.
In this regard, the Ministry of Home Affairs is glad to endorse events such as DSA and NATSEC. Although still in its infancy, NATSEC is set to become a dedicated national security show by leveraging on DSA's globally recognised VIP delegation management system.
Bracing the New Normal
DSA & NATSEC Asia will be held on March 28-31, 2022 at the Malaysia International Trade and Exhibition Centre (MITEC). This will be the 17th edition of DSA and the second edition of NATSEC Asia after its successful debut in 2018.
For the first time ever since the inception of the series, DSA and NATSEC will be presented as a hybrid event. In keeping with the new norms, advancement of technological and connectivity, DSA 2022 and NATSEC Asia 2022 will be complemented by a virtual platform as a value-added component to help participants access the contents before, during and after the show.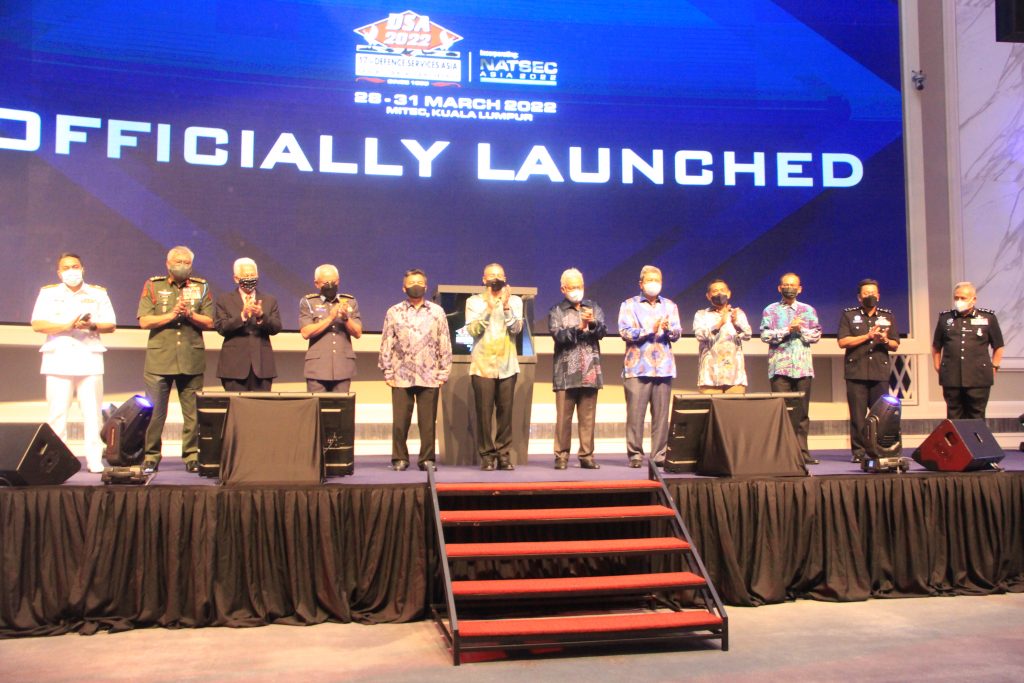 Marking a historic development in the DSA and NATSEC series, guests from all around the world were able to virtually attend the event, joining the over 200 guests in attendance.
DSA 2022 and NATSEC Asia 2022 will be packed with exciting features including the Putrajaya Forum topics revolving on regional defence agenda, Cyber Defence and Security conference and pavilion; a terrorism-themed security conference; Chief of Army Roundtable Talks (ChART); Humanitarian Assistance and Disaster Relief (HADR) conference and pavilion for Malaysian defence and security innovations.
Organised by DSA Exhibition and Conference Sdn Bhd, DSA 2022 & NATSEC Asia 2022 are ready and welcome the presence of exhibitors and trade visitors. The co-organisers together with the cooperation of relevant ministries and agencies are refining guidelines and SOPs to facilitate the entry of business travelers and to prevent the spread of COVID-19, especially during the events.
For more information on DSA 2022 and NATSEC Asia 2022, log on to www.dsaexhibition.com.
–shp/adj/aaa (PHOTOS: NZ/SHPMedia)