Philippines Buys Two Batteries of BrahMos Missile
MANILA: The Philippine Department of National Defence has approved the acquisition of two batteries of the BrahMos shore-based anti-ship missile system. The contract is worth $374,962,800.
Philippine Defence Secretary Delfin Lorenzana has conveyed the government's approval of the acquisition to BrahMos Aerospace last December.
The BrahMos missile project for the Philippine Navy is part of the service's requirements for a credible defence posture as envisioned in its ongoing modernisation programme.
Previously, Defence Secretary Delfin Lorenzana was quoted as saying that the acquisition programme for the BrahMos would push through after his Department and India's Defence Ministry signed the implementing agreement concerning the procurement of defence material and equipment March last year.
The Defence Secretary then said that only one battery will be purchased.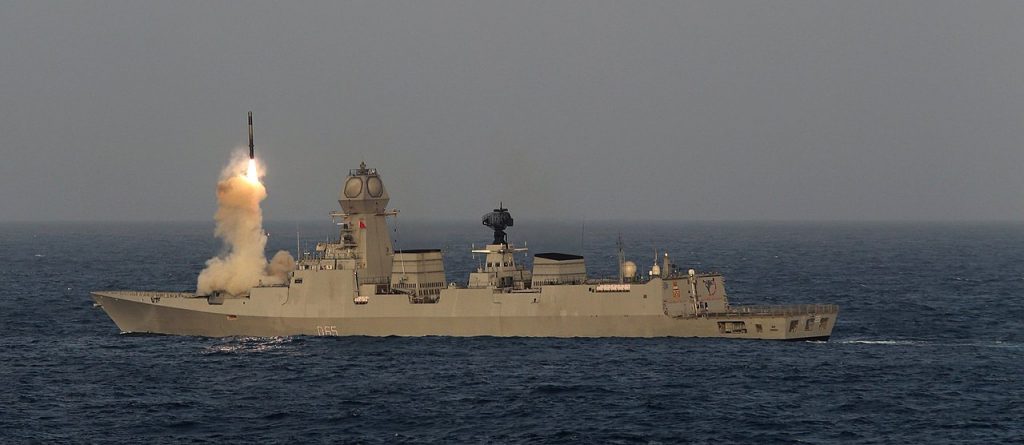 The BrahMos cruise missile can be launched from a ship, aircraft, submarine, or land and has a top speed of Mach 3. The systems is capable of carrying warheads weighing 200kg to 300kg.
The acquisition of a land-based missile system is under Horizon Two of the Revised Armed Forces of the Philippines Modernisation Programme, which is slated for 2018 to 2022 and geared for the acquisition of equipment for external defence with a budget of PHP300 billion ($5.8 billion). –shp/adj/aaa (PHOTO: Indian Navy)