EUROSATORY 2022: A Wide Range of Vehicles for Various Requirements and Situations Exhibited
Eurosatory, the world's leading exhibition, offers an exceptional platform for all players in the field of Defence and Security. In the exhibition's classification, vehicles are particularly present and more than 200 of those from all over the world will be exhibited.
Staged at the Paris Nord Villepinte exposition complex from 13 to 17 June, expert visitors will find out more about both military to civilian vehicles. The multi-dimensional and complex nature of the global geopolitical situation is pushing governments to rethink and strengthen their respective land forces.
The world's leading land and air defence and security exhibition can directly and practically contribute to these reflections and perspectives through the very wide range of solutions presented, covering the entire spectrum of capabilities, from proven equipment to the latest technological innovations. Show organisers, COGES Events say Eurosatory is shaping the future of land and airland defence and security.
At Eurosatory, manufacturers from more than 60 countries offer professional visitors a complete range of vehicles. Moreover, the entire production chain is a full-fledged component of Eurosatory, so the whole sector will be present with: armoured and un-armoured vehicles, logistics vehicles which consist of trucks and trailers, fire engines, ambulances and medical vehicles, specialised crowd control vehicles, land-based robotic vehicles and systems, motorcycles and all specialised subcontracting.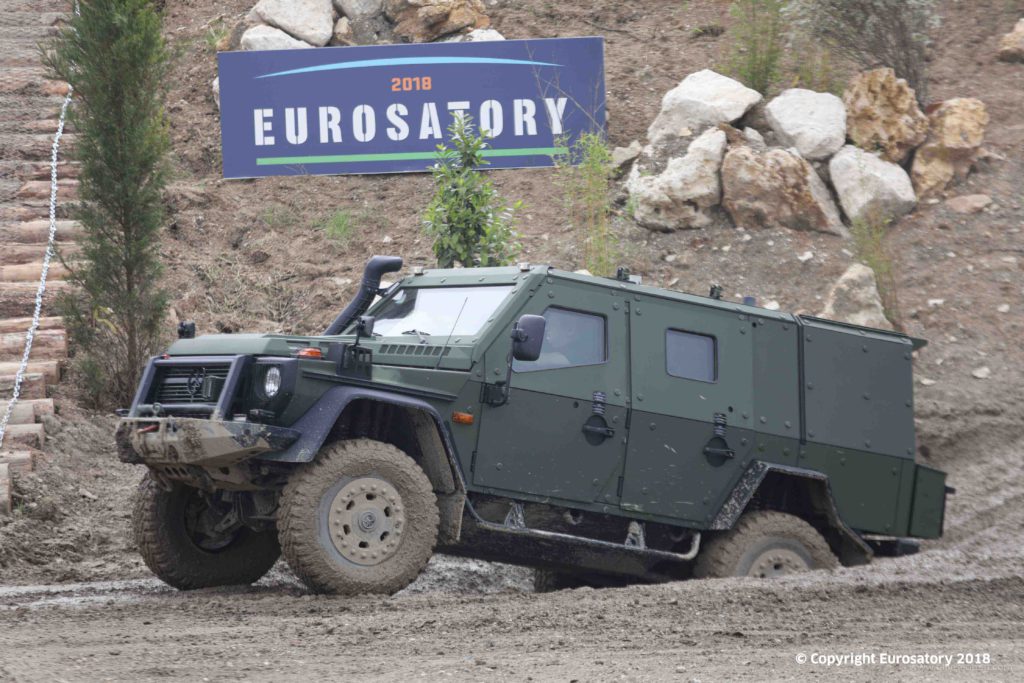 Overall, more than 8% of the exhibitors offer vehicles or solutions related to land mobility, including major players in the field such as Al Jasoor, Arquus, BMC, Daimler, FFG, General Dynamics, Iveco, KMW, Rheinmetall, Nexter, Otokar, Patria, Tatra, and Soframe. More than 50 families of land robots will be represented. The logistics and transport sector represents 15% of the exhibitors. The 2022 edition will also highlight the Scorpion programme which will feature the Jaguar, the Griffon and the Serval on the Ministry of the Armed Forces' stand.
For five days, the different types of military and civilian vehicles will be put in situation through outdoor live demonstrations: tactical trucks, armoured ambulance vehicles, rapid intervention vehicles, light vehicles, and fire trucks. Alongside French institutions presenting their know-how (the BRI, the BSPP, the RAID, the GIGN, the CRS and the Army) discover the manufacturers and their equipment presented in real-life situations.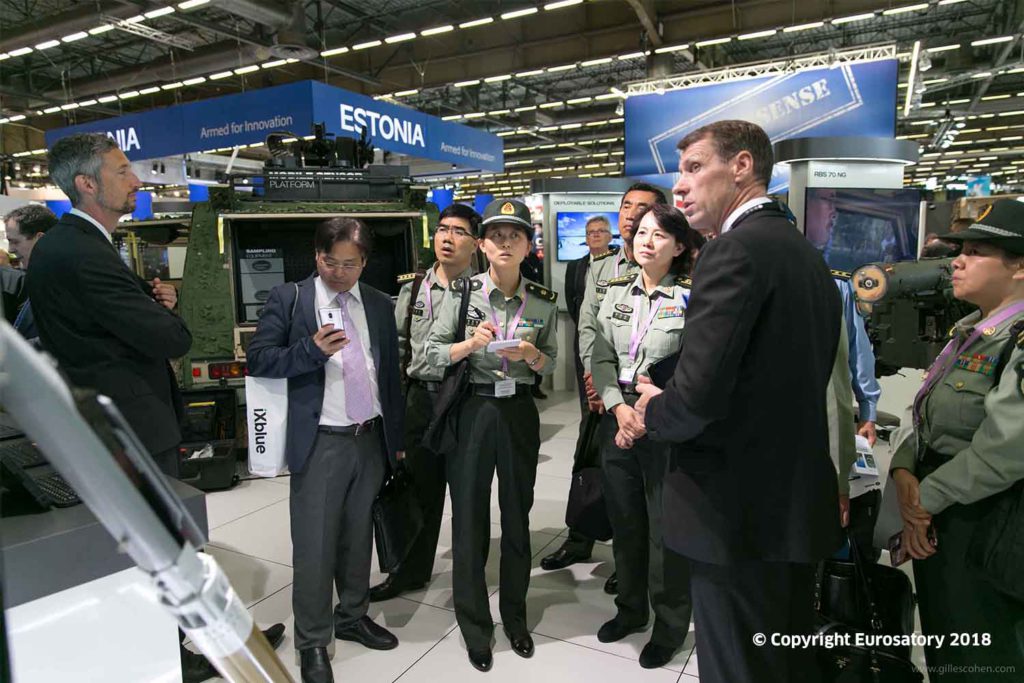 In addition to the products and services on offer, there will also land-related conferences on the subject. Among the topics are: Land Operational Readiness and Maintenance in High–Intensity conflict; Ukraine and the strategic role of Land Power: the right lessons; and, European Defence Fund – support for collaborative defence R&D with focus on ground combat and air combat. Organisers COGES say more than 1,700 exhibitors from 63 countries registered, over 57,000 professional visitors expected and more than 200 officials have been delegations invited to the exhibition. – cs/mgm/aaa (Images: COGES)