KD Lekir, Malaysia's First Naval Vessel to Fire Missile Outside Malaysian Waters
Royal Malaysian Navy's (RMN) Kasturi-class corvette, KD Lekir marked a milestone with the inaugural firing of French MBDA's Exocet MM40 Block II anti-ship missile, away from its home waters during the sea phase of the Rim of the Pacific (RIMPAC) exercise off Hawaii.
This is the first missile firing by a Malaysian vessel outside of Malaysian waters.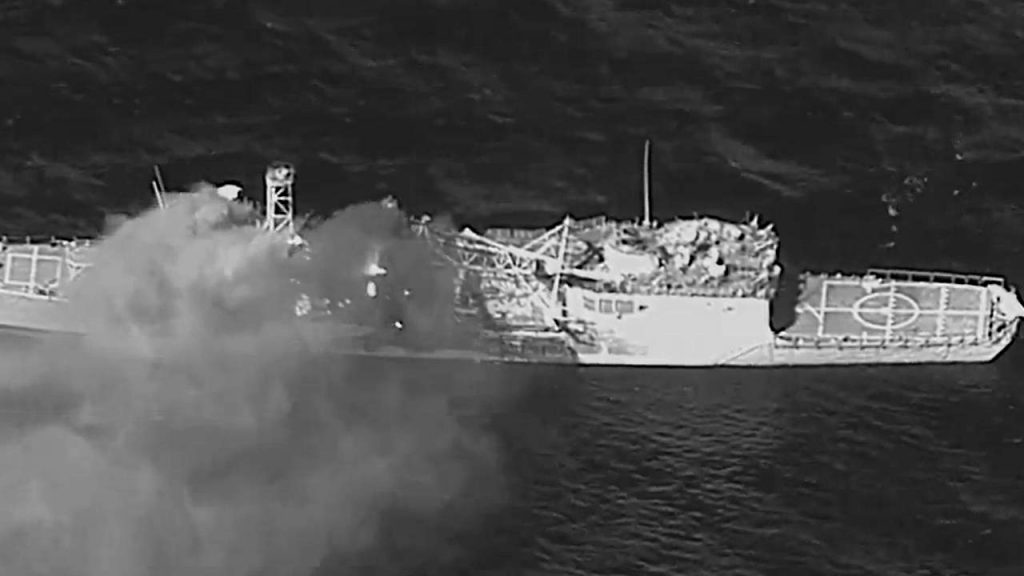 The firing is part of a series of live fire exercises which involves a sinking exercise (SINKEX), held July 12. This is the done with the objective to enhance respective proficiencies in tactics, targeting and live firing on sea surface targets. The Exocet successfully hit the target – the decommissioned USS Rodney M Davis.
The event was witnessed by RMN chief, Admiral Mohd Reza Mohd Sany.
The drills also involved personnel from the Royal Australian Navy, Royal Canadian Navy, and the United States Navy. The vessel was sunk in waters up to 15,000 feet deep, approximately 50 miles North of Kauai after being struck with multiple hits from various weapons systems.
The KD Lekir, is the second Kasturi-class corvette which joined the exercise, following the participation of its sister ship, KD Lekiu in 2018.
The former Rodney M Davis, an Oliver Hazard Perry-class guided missile frigate was the first ship given the honour to bear the name of the US Marine Corps sergeant who received the Medal of Honor posthumously during the Vietnam War.
The Rim of the Pacific (RIMPAC) exercise is the largest international maritime exercise, with this year being the 28th edition of the drills since 1971. This year, 38 ships, four submarines, more than 170 aircraft along with 30 unmanned systems and 25,000 personnel from 26 nations are taking part in exercises from June 29 until Aug 4 around the Hawaiian islands and Southern California. –shp/adj/aaa (Image: RMN)