HAVELSAN Inks Cooperation Agreement with NATO MARSEC
Turkish defence firm, HAVELSAN has signed an agreement with NATO Maritime Security Centre of Excellence (MARSEC) so that the Turkish defence industry will become a centre of excellence through the use of a data model at NATO standards, a maritime security decision support system and exercise module developed by HAVELSAN.
HAVELSAN, in cooperation with MARSEC, provided the 3rd edition exercise module for NATO based Multinational Maritime Security Exercise in which 25 countries participated as observers that was conducted in November 2021.
The fourth edition of the exercise will be held in fall 2023. Within the scope of this occasion, 16 West African countries will be invited to Turkiye, and the same system will be used during the exercise.
HAVELSAN General Manager and Board Member Dr Mehmet Akif Nacar stated that systems such as GENESIS and ADVENT, which were developed by HAVELSAN together with the Turkish Naval Forces, have already proven and become preferred in the international arena.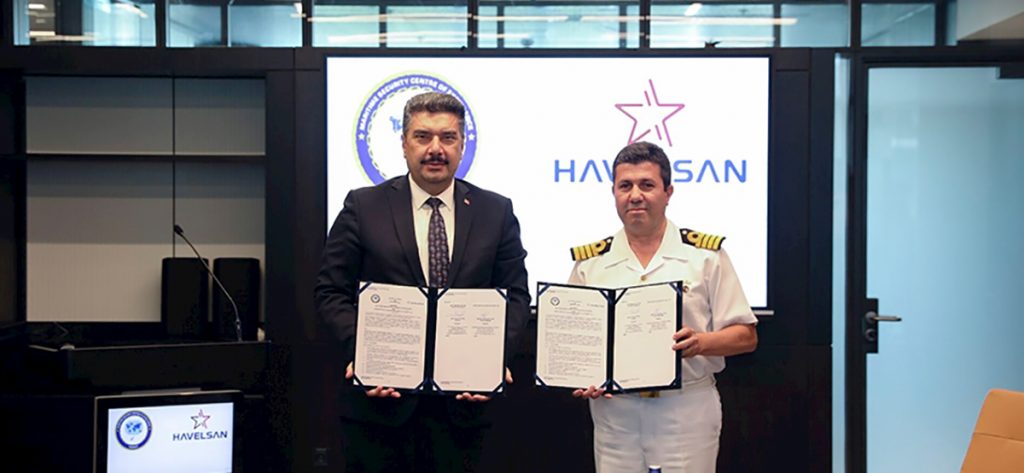 Emphasising the importance of the usage nationally developed modules in NATO exercises, Dr Nacar said, "as a leading company in command and control and combat management systems, we will always provide support in these areas."
"We are pleased to contribute to the protection of exclusive economic zones and the formation of well-trained naval forces against threats in West Africa through use of HAVELSAN geographic information systems and their naval versions," added Dr Nacar.
The exercise which was built upon the lessons learned from the cases of ship hijacking and maritime piracy in West Africa, will provide significant benefits not only for regional and international security but also for the navigational safety of Turkish-flagged merchant ships. –shp/hvl/aaa