Singapore, Malaysia Navies Joint Forces in Exercise Malapura
Singapore/Kuala Lumpur: The Republic of Singapore Navy (RSN) and the Royal Malaysian Navy (RMN) conducted the 31st edition of bilateral Exercise Malapura from Sept 5 to 14, 2023. The RSN deployed a Formidable-class frigate, RSS Steadfast, with an S-70B naval helicopter embarked, and a Victory-class missile corvette, RSS Valiant.
The RMN deployed a Lekiu-class frigate, KD Lekiu, with a Super Lynx naval helicopter embarked, and a Kasturi-class corvette, KD Lekir. Two Royal Malaysian Air Force F/A-18D fighter aircraft and two Su-30MKM fighter aircraft also took part in the exercise
During the shore phase held at Lumut Naval Base from September 4 to 7, personnel from both navies conducted professional exchanges, exercise planning, and sports activities. The sea phase of the exercise took place in the Malacca Strait from September 8 to 11, and saw both navies conduct air defence exercises, gunnery firings, helicopter cross-deck landings of the S-70B on RMN KD Lekiu, maritime security drills, communication and manoeuvring serials.
The exercise concluded on September 14 with a closing ceremony at the RSS Singapura – Changi Naval Base.
Speaking at the closing ceremony, RSN Fleet Commander, Colonel Kwan Hon Chuong highlighted the importance of the exercise in deepening the professionalism and friendship between both navies.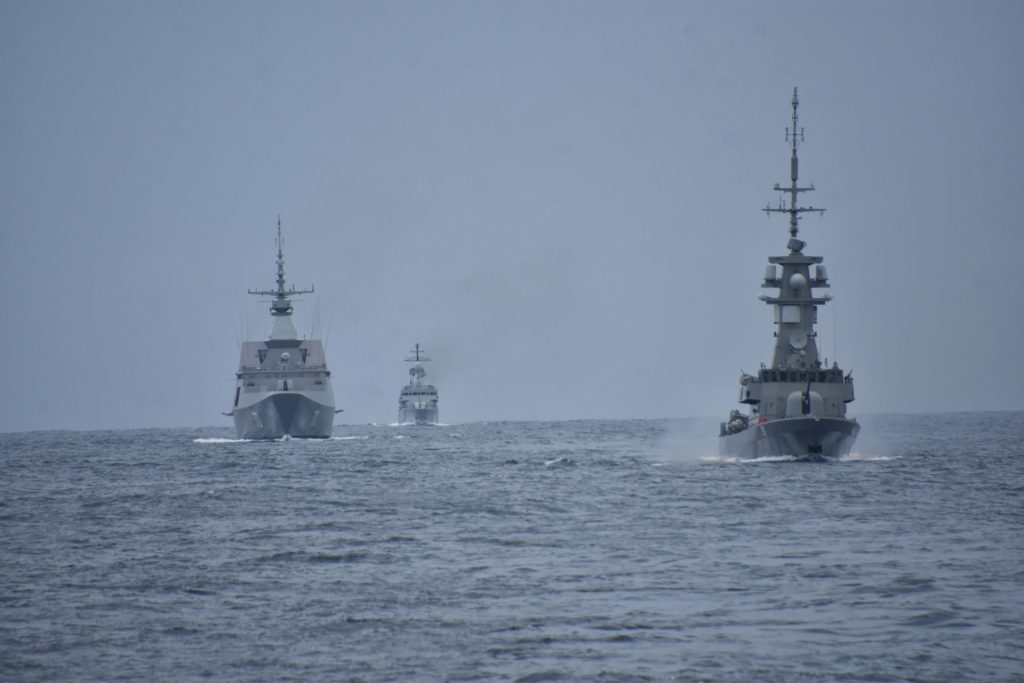 "Exercise Malapura has been the hallmark bilateral exercise for the RSN and the RMN since 1984. It is a cornerstone of the bilateral relationship between our navies. Over the years, as our relationship deepened, the scope of the exercise has also expanded to encompass more complex and different types of serials to strengthen our interoperability at sea," said Col Kwan.
First held in 1984, Exercise Malapura highlights the warm and long-standing defence relations between Singapore and Malaysia. The RSN and RMN interact regularly across a wide range of activities, including bilateral exchanges and cross-attendance of courses and multilateral activities under the ambit of the Five Power Defence Arrangements and the ASEAN Defence Ministers' Meeting (ADMM)/ADMM-Plus.
The two navies also work alongside to reinforce maritime security through the Malacca Straits Patrol. These interactions have enhanced the practical cooperation and professional ties between both navies. –shp/adj/aaa (Image: Singapore MINDEF)