Exercise Super Garuda Shield 2023
Multi-national Exercise Super Garuda Shield 2023 (XSGS 23), which was held in Asembagus, Indonesia from August 27 to September 13, 2023. Co-hosted by Tentara Nasional Indonesia (TNI) and the United States Indo-Pacific Command (INDOPACOM), the series of drills involved assets and personnel from seven participating countries.
About 2,100 United States and 1,900 Indonesian personnel make up the bulk of forces in this year's exchange. Personnel from Australia, Japan, Singapore, France and the United Kingdom also participated in the two-week exercise.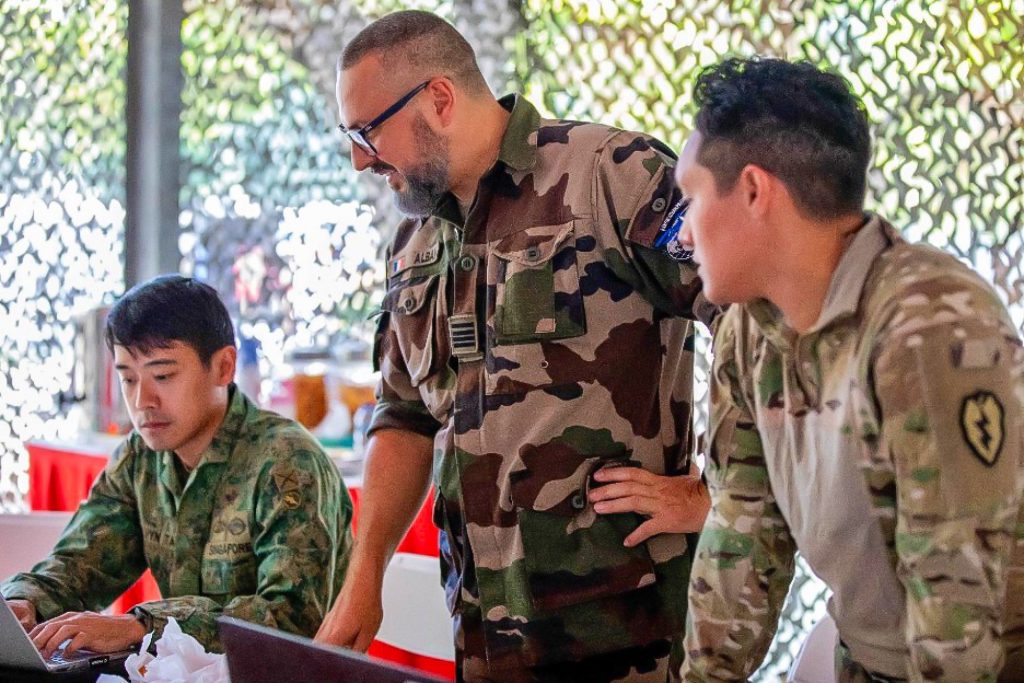 Several countries — Brazil, Brunei, Canada, Germany, India, Malaysia, Netherlands, New Zealand, Papua New Guinea, Philippines, South Korea and Timor Leste were also present as observers.
Banongan Beach, Situbondo, Surabaya and Banyuwangi Airport are among the exercise locations for 2023.
The Republic of Singapore Navy deployed a pair of warships to the exercise: the RSS Endeavour, a 140-meter landing platform dock vessel, and the RSS Vigour, a 62-metre corvette. TN) and the USINDOPACOM have also deployed combat vessels, including Sikorsky Blackhawk and Boeing Apache combat helicopters, High-Mobility Artillery Rocket System (HIMARS) launchers, Humvee heavy utility trucks, and several logistics and medical transport vehicles.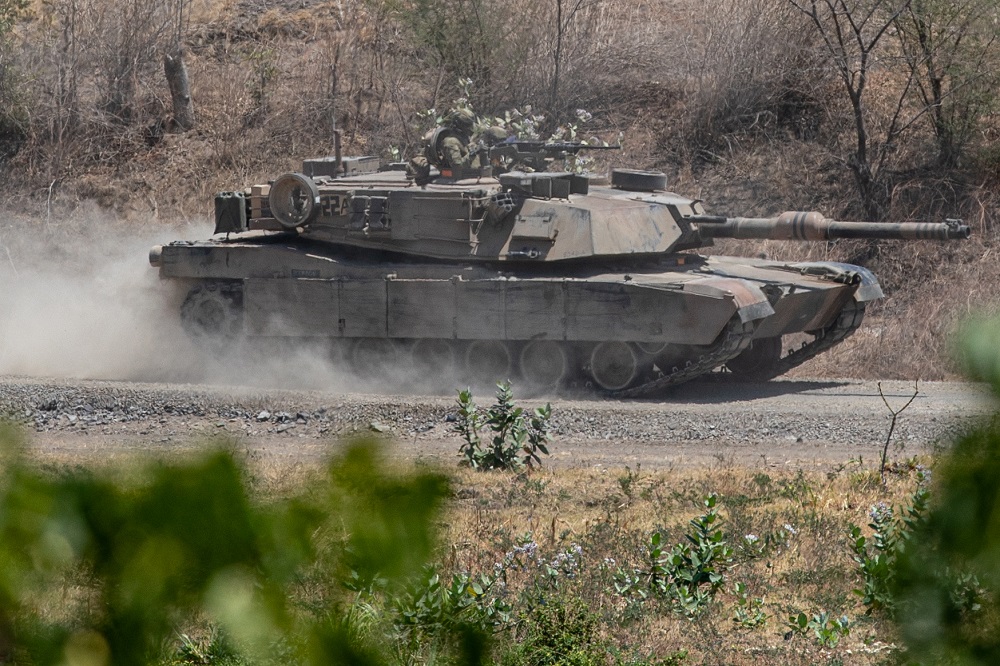 Australian forces transported more than a dozen armoured vehicles—including M1A1 Abrams tanks and support vehicles—thousands of miles from the southern coast of Australia into Indonesia to participate in the exercise. It was the first time Australia deployed battle tanks outside its territory since the Vietnam war.
The XSGS 23 included staff exercises at the operational and brigade levels, a small unit tactical field training exercise, a general field training exercise, a combined arms live-fire exercise, and an engineering civic action programme (ENCAP).
The armed forces participated in a staff planning exercise that culminated in a combined arms live firing exercise with the Australian Army, INDOPACOM and TNI.
As a multilateral exercise involving various countries and services, XSGS 23 is an important platform to promote friendship, mutual understanding, and professional exchanges amongst the participating armed forces. –shp/adj/aaa (Image: Singapore MINDEF, US DoD)