Malaysia Coast Guard to get Four Maritime Helicopters
KUALA LUMPUR: Malaysia's Ministry of Home Affairs has approved an allocation for the procurement of four maritime helicopters worth $141.9 million (RM600 million) for the Malaysian Maritime Enforcement Agency (MMEA).
Its minister Muhyiddin Yassin said it was to strengthen MMEA in carrying out its duties to protect the country's sovereign waters via white hull diplomacy. The agency is also known as Malaysia Coast Guard.
"Our economic assets such as oil and gas platforms, which is the main contributor to the country's economic growth, is located in our territorial waters," he said in his speech in conjunction with the 15th anniversary and passing out parade for officers at Sultan Ahmad Shah Maritime Academy (Amsas), in the eastern peninsular state of Pahang on Feb 23. His text of speech was read out by the Home Ministry secretary-general Jamil Rakon. Among those present were MMEA director-general Admiral (Maritime) Mohd Zubil Mat Som and Amsas director First Admiral (Maritime) Rozali Mohd Said.
Elaborating further, he said there were 349 oil and gas platforms in the country's waters in addition to a nearly 77,000 cargo and oil vessels passing through the Strait of Malacca annually.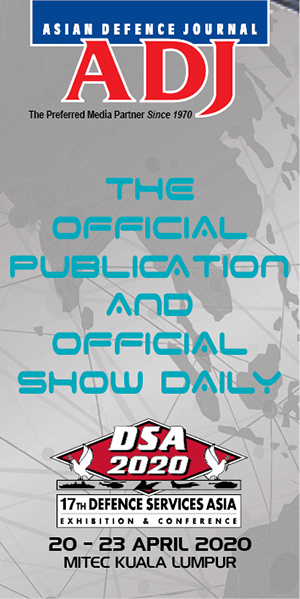 It was also that the ministry had agreed to provide an additional allocation of RM3 million for facility repair work at Amsas, bringing the total allocation for the purpose to RM6 million this year.
Admiral Mohd Zubil had told Asian Defence Journal that "the helicopters will strengthen our operational capability, particularly in conducting maritime air surveillance and search and rescue missions in the east of Malaysia." He did not identify the type or make of helicopter to be selected, adding that there will be a procurement process.
The planned fixed -wing aircraft, Adm Mohd Zubil said that it must be able to respond in a short period of time and cover a large area of responsibility in enforcement and search and rescue. "The two aircraft shall be installed with surveillance equipment that can transmit real-time information to ground stations. That information can be shared and disseminated to other relevant government agencies."
The agency's current fleet consists of five aircraft: three Eurocopter SA 365N3 Dauphin helicopters, three AgustaWestland AW139s and a pair of Bombardier CL-415MP with limited surveillance capability.
The MMEA has an area of responsibility that is vast, stretching from the southern tip of the Straits of Malacca to the Andaman Sea, and part of the South China Sea from the eastern coast of Peninsular Malaysia to the east of Celebes Sea on the east of Sabah. This is approximately 614,000km² of Malaysia's Exclusive Economic Zone and approximately 896,766km² of search and rescue (SAR) area. MMEA's plan is to acquire two fixed wing surveillance aircraft to supplement the presently available air assets.