Homegrown AESA Radar for New Korean KF-X Fighter Unveiled
By Isaak Zulkarnaen
SEOUL: South Korea has unveiled the first prototype of the active electronically scanned array (AESA) radar for the Asian country's new indigenous KF-X multi-role fighter. The radar could be fitted to existing ROK Air Force fighter aircraft in future upgrade plans.
The achievement comes four years after the government's Agency for Defense Development (ADD) embarked on the creation of an indigenous AESA set with local technology company Hanwha Systems, the agency said. The radar was showcased during a ceremony at a Hanwha Systems research facility, in Yongin, 35 kilometers south of here.
The ADD said the advanced radar can identify objects at multiple angles,and can simultaneously detect multiple targets up to a range of about 200km. It will be installed on the prototype KF-X fighter jet next year for ground and air trials.
The first test flight of the Korea Aerospace Industries (KAI) KF-X with the new AESA radar is scheduled in 2022. The KF-X development programme is also known as Boramae (Korean for hawk). Latest reports said with manufacturing scheduled to begin in 2026, ROKAF plans to induct 120 of the aircraft into service by 2032.
Besides equipping the KF-X, Hanwha Systems is looking at the possibility of the new digital AESA technology being integrated into other fighter aircraft including as a potential upgrade for the ROKAF fleet of Boeing F-15Ks and the KAI T-50 series of combat aircraft.
A lead Hanwha Systems developer in charge of the AESA radar being developed for the KF-X project was earlier cited in a South Korean report as saying that the prototype KF-X AESA radar had around 1,088 Transmitter-Receiver Module (TRM).
By 2023, the number is expected to increase by 20% to have around 1,200-1,300 modules. (F-22's radar has 2,000 and F-35's radar has 1,200), the report said. The KF-X AESA radar is expected to perform better than AN/APG-83 being installed on KF-16V, which is similar to the F-16V, the most recent version of installed on the latest F-16 fighters.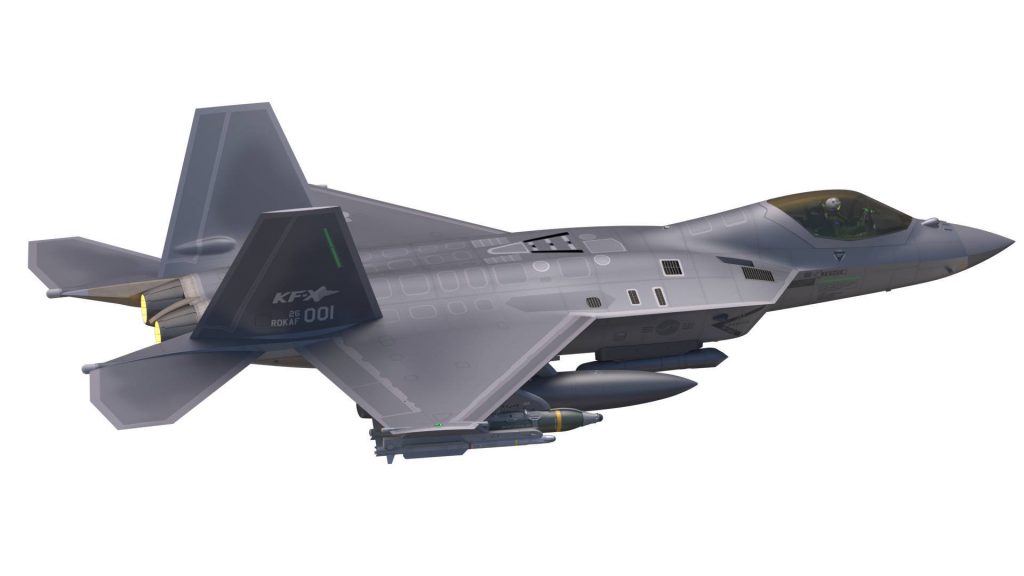 The KF-X 4.5th generation fighter is expected to be marketed for export to Southeast Asian countries in particular Indonesia, a partner in the programme, and expected to be leading client with a requirement for an initial batch of 50 aircraft to safeguard the airspace of  its vast archipelago. Thailand and the Philippines both of which operate the KAI F-50s are also prospective operators among other potential users elsewhere.
South Korea and Indonesia have established a joint office to carry out consultations in the KF-X fighter aircraft development project at  Sacheon, 437 kilometers southeast of Seoul. Indonesia's state-owned aerospace major, PT Dirgantara Indonesia (PTDI), has sent engineers and officials to South Korea to participate in the programme. –shp/iz/mgm