Philippine Air Force Get Japan-made Air Surveillance System Boost
MANILA/TOKYO: The Philippines has signed an agreement to procure a radar system from Japan for aerial surveillance of its territorial interests including in the South China Sea. This also marks Tokyo's the first export of a new defence product.
The government is buying the Horizon 2 Air Surveillance Radar System (ASRS) from Japan's Mitsubishi Electric Corp (MELCO), a deal worth $113.5 million (5.5 billion pesos), the Philippine Department of National Defence (DND) said in a statement released Aug 28.
Defence Secretary Delfin Lorenzana signed the agreement at Camp General Emilio Aguinaldo, Quezon City on Aug 14, the statement said. The Contract Agreement and Notice to Proceed for the Horizon 2 Air Surveillance Radar System (ASRS) Acquisition Project of the Philippine Air Force, was inked under a negotiated government-to-government procurement with Japan.
This will be Japan's the first export of a new, complete defence product since its long-held arms trade ban was eased in 2014 under a restructured government policy, permitting sales of defence equipment, as long as it is deemed for the promotion of international peace, a Japanese government statement said in relation to the deal.
The DND said this is the first defence equipment and technology cooperation project between the two countries in realisation of the Agreement between the Government of the Republic of the Philippines and the Government of Japan concerning the Transfer of Defence Equipment and Technology signed in 2016.
The recommended ASRS sites will cover large areas of the Philippine Rise, Southern Areas of the country, and the Southern portion of the West Philippine Sea, the DND statement said. The West Philippine Sea is the official designation by the Philippine government of eastern parts of the South China Sea which are included in the country's exclusive economic zone.
Operations from these strategically vital locations will enable the Philippine Air Force to provide optimal airspace monitoring, aircraft control, perform its Air Defence mission and enhance the security in Areas of Interest identified by the DND.
Specifically, the ASRS will help to detect, identify, and correlate any threats and intrusions within the Philippine exclusive economic zone (EEZ) and deliver radar images to decision-makers and relevant operating units.
MELCO will transfer four radars based on a system used by the Japan Self-Defence Forces, Japan's Defence Ministry said. The radars, which can detect approaching fighter jets and missiles, are expected to improve surveillance and monitoring capabilities of the Philippine Air Force.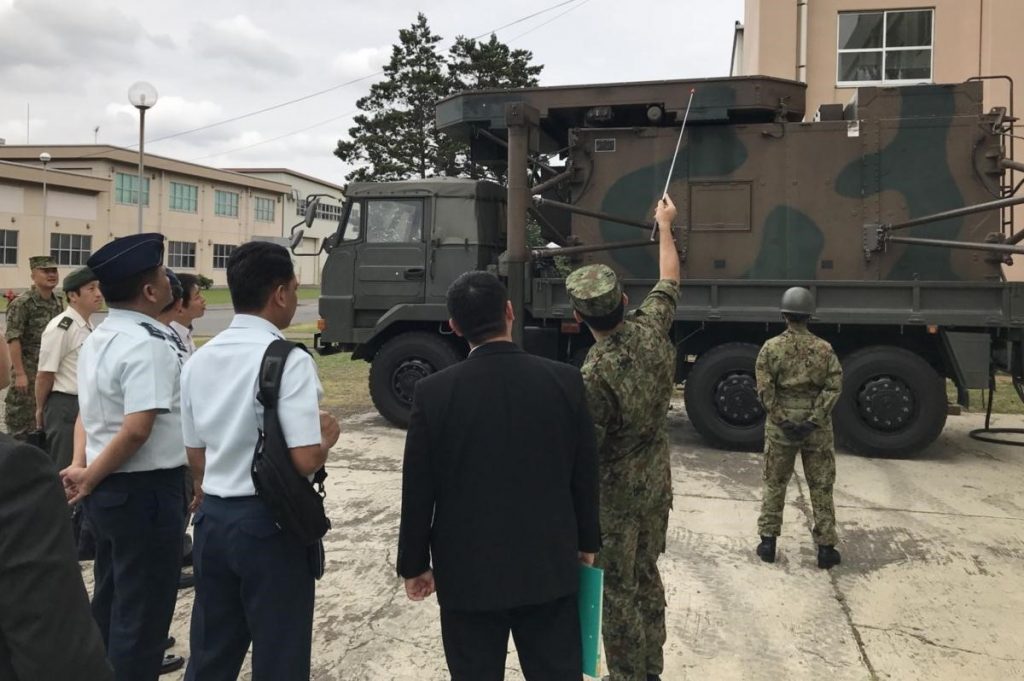 The ASRS package includes three (3) fixed long-range Air Surveillance Radars, each with building facilities and one (1) mobile Air Surveillance Radar, and are expected to be delivered to the Philippines starting 2022. It has been reported earlier that the system will comprise the Mitsubishi Electric J/FPS-3 active electronically scanned array radar for the fixed sites and the J/TPS-P14 mobile radar.
The radar system sale marked a further knotch in the level of sophistication of equipment exported to the region although Japan had also inked deals for the supply of coast guard patrol vessels to the Philippines and Vietnam recently. — dnd/shp/mgm