CAE Steer Through Pandemic with Focus on Customers and Eye to the Future
This past year has been challenging in many ways, as governments, industry and individuals alike adapt to new ways of living and working throughout the COVID-19 pandemic.
For simulation and training solutions provider CAE – which has innovation and next-generation technology development at the core of its ethos – the pandemic has led it to approach its world-leading business from new perspectives. This includes applying advanced digital technologies to the products and services it delivers to its defence and security, civil aviation and healthcare customers, facilitating the continuation of their crucial training.
Notwithstanding the challenges the past year has presented to both CAE and its customer base, the company has managed to adapt and accelerate certain initiatives to ensure that training continues for these mission critical industries.
Since March 2020, over 90 percent of CAE's operational sites have remained open to support customers, and the company was lauded for the health and safety measures it implemented at training sites globally. CAE even designed and manufactured a new medical ventilator from scratch in just a few months to provide life-saving care to those suffering from COVID-19.
"I have to tell you how proud I am to lead CAE, an innovative, high-tech company playing an absolutely key role in making our world a better and a safer place," CEO of CAE, Marc Parent said during his keynote address at the CAE OneWorld 2021 virtual conference and tradeshow.
"Despite the turmoil caused by the COVID-19 pandemic, we've persisted in supporting our customers in coming up with innovative approaches and continue the development of new products and digital technologies."
CAE has become more aware than ever of the responsibility it has to deliver vital training and operational support to customers whenever and wherever they need it, particularly when it comes to matters of national security.
"Pandemic or not, defence and security organizations must always be prepared and ready for their missions in the interests of national security," Parent said, noting that the ability to remotely train was already at the core of CAE technology, and lends itself to the requirements of operating during a pandemic when distancing is key.
For example, the company has been developing off-board instructor operator stations for a number of years, which allow instructors to manage training scenarios and monitor students' performance without having to be physically inside the simulator.
This can now be done in a distributed fashion, with one instructor able to monitor training sessions and multiple simulators across different facilities around the world. Accelerating the adoption of capabilities like this means distance and geography are less of a restriction for CAE.
COVID-19 will undoubtedly have an impact on defence spending, and this is a factor that more than ever needs to be considered by industry.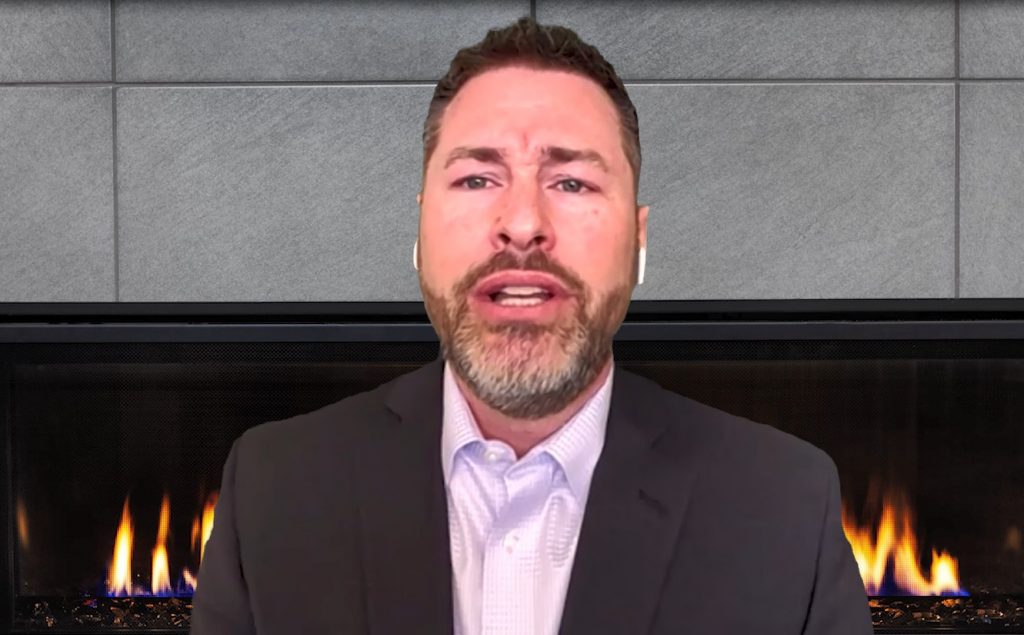 "We see a range of key technologies such as cloud computing, artificial intelligence and augmented reality that will enable digital immersion and have the potential to transform training and mission support," said CAE's Group President, Defence and Security, Dan Gelston during CAE OneWorld 2021.
"That's exciting for CAE, and I think with the realities of the budget environment moving forward because of COVID it has only accelerated this digital transformation."
CAE has a head start in the fast-paced digital world that is now becoming more commonplace thanks to its C$1 billion ($787 million) research and development investment that began in 2018 called Project Digital Intelligence. Gelston praised Parent for spearheading that investment in digital innovations, which has enabled CAE to bring new solutions to its customers. For example, the company was contracted by the Defence Innovation Unit to provide elements of the CAE Trax Academy as part of the US Air Force's Pilot Training Transformation initiative.
Gelston also highlighted that CAE is not resting on its laurels when it comes to future developments, understanding that the company's defence customers must be prepared for current and future threats. He pointed out that while counter-insurgency has been the main focus for U.S. and allied troops over the past 20 years, this is transitioning to near-peer threat scenarios, as major powers advance their respective military capabilities in several domains.
According to Gelston, this means that the future fight will no longer be fought in just one domain. There are now five arenas that CAE's customers need to simultaneously consider: air, sea, land, space and cyber. This new reality also dictates the need for a networked, multi-domain synthetic training environment.
"It is going to be necessary to keep our troops prepared in that multi-domain environment and only synthetic, simulated environments will be able to deliver this at the pace and at a cost that is realistic for our forces to be ready," Gelston explained. –shp/cae (PHOTO: CAE)