Energetics Technology, LACROIX Defense Join Forces at DSEI
DSEI 2021 sees companies under the Etienne Lacroix Group – Energetics Technology Ltd and LACROIX Defense offering access to world-leading counter-measure technologies through an established UK supplier base. The show also offers the platform to unveil new devices, to demonstrate business synergies and to highlight their complementary products portfolio to the UK market.
British company Energetics Technology Limited (ETL), a subsidiary of the Etienne Lacroix Group, take advantage of DSEI 2021 to formally present its latest innovative 40-mm "door breaching" ammunition.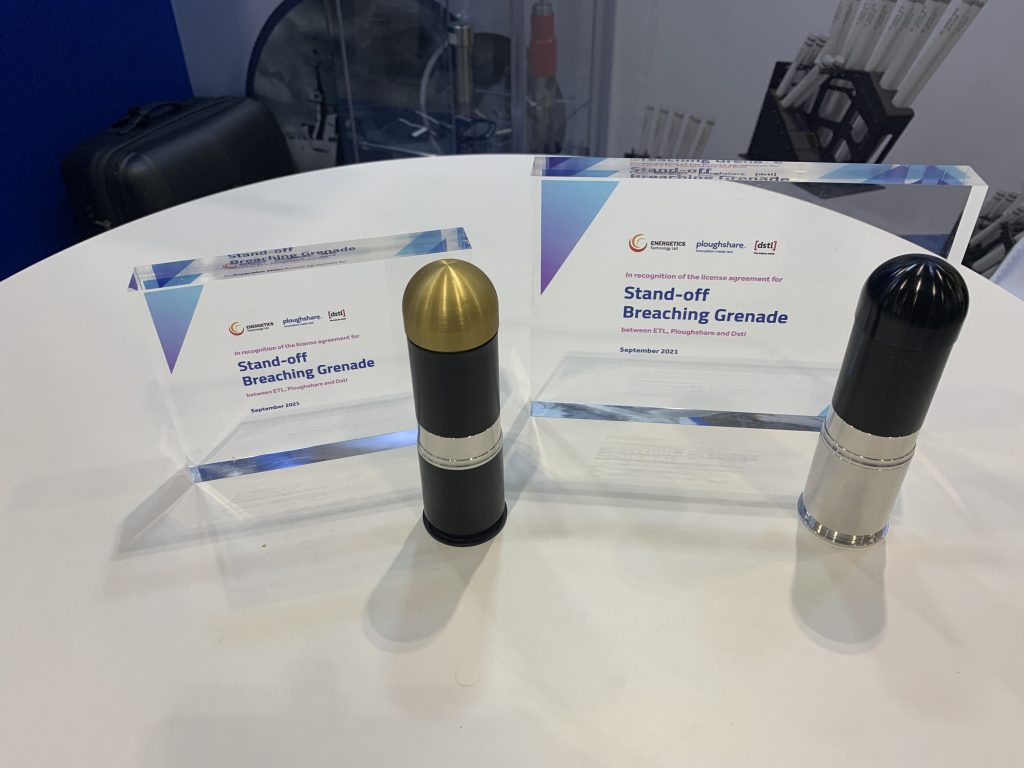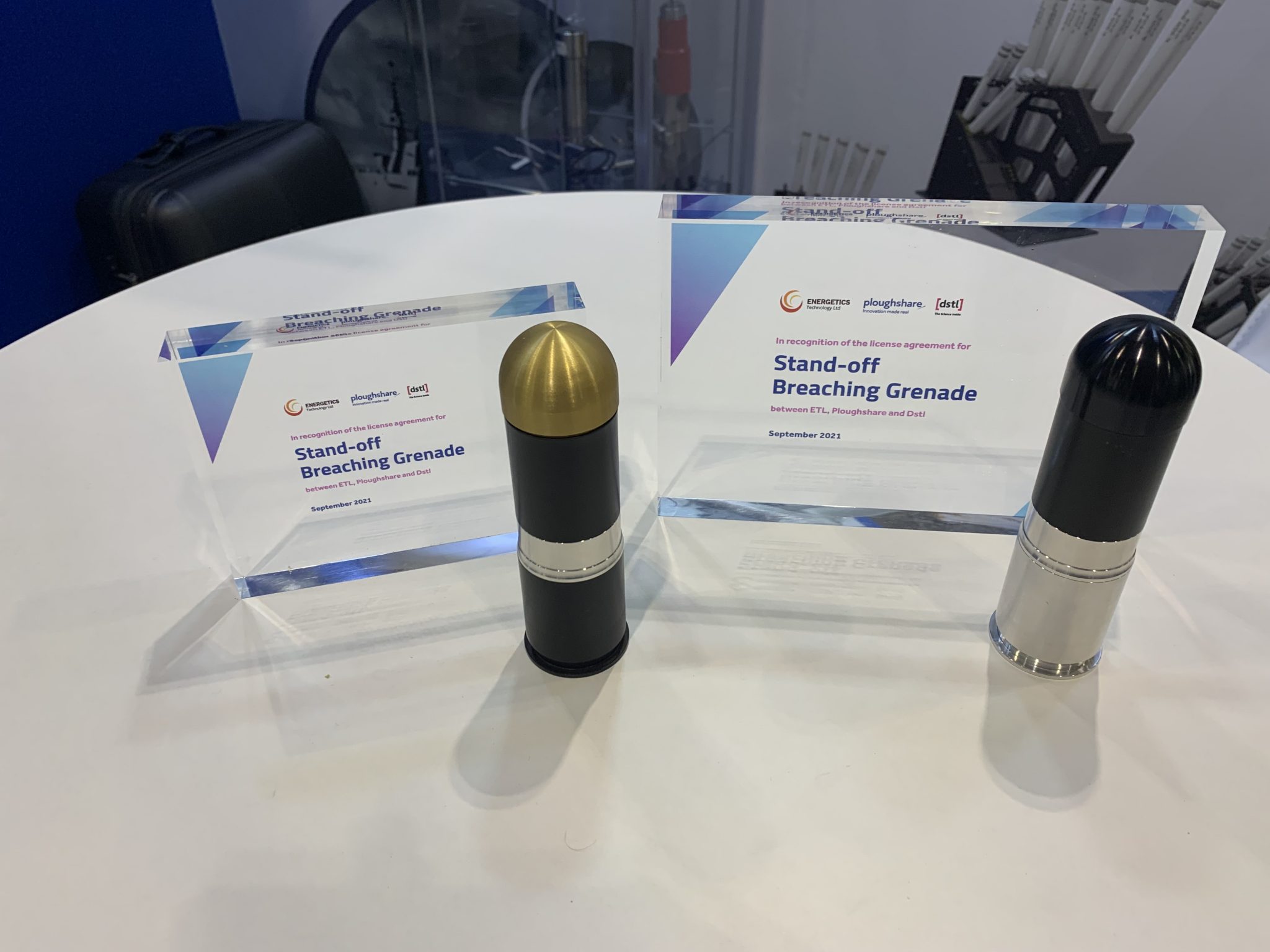 Energetics specialises in the fields of pyrotechnics, energetic materials and explosives, the company has developed a 40-mm armour-piercing grenade technology in partnership with Defence Science and Technology Laboratory (DSTL) and Ploughshare Innovation.
Today at the show, ETL received an award for the development of this innovation from DSTL at Lacroix's stand.
The new 40-mm grenade developed by ETL, utilises UK government developed breaching technology which has been licensed to ETL and Ploughshare Innovations, in an agreement that will improve operations of the Explosive Entry Method (EMOE) and operator safety.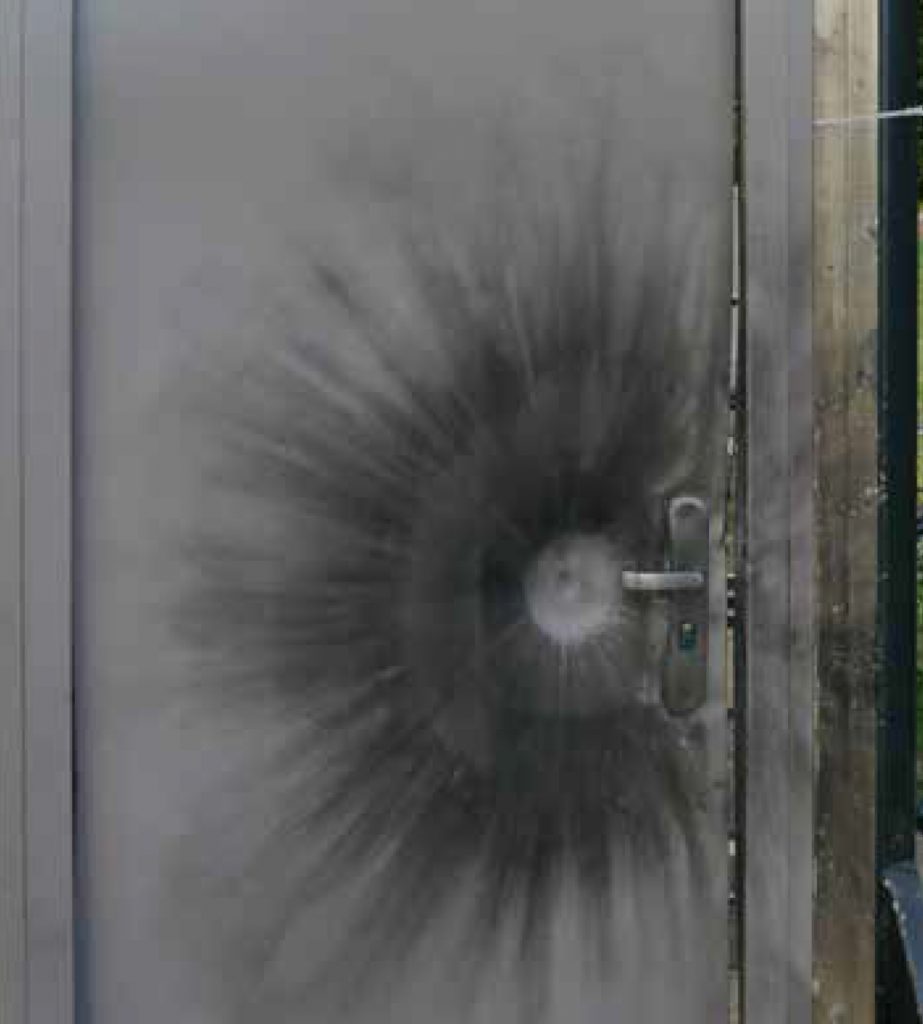 The stand-off breaching grenade is designed for use by special operations teams and counter-terrorism units in scenarios where it is necessary to break through locked doors to gain access to a building or room.
—shp/adj/aaa (Photos: Lacroix)