Ex Bersama Gold Opens, Commemorating 50 Years of FPDA
BUTTERWORTH: Ships and aircraft, combined with personnel of the Five Power Defence Arrangements (FPDA) member states convene at Butterworth, in Malaysia's Penang-state for Exercise Bersama Gold designed to defend Malaysia and Singapore. The Arrangements will celebrate its 50th on Nov 1 this year.
Exercise Bersama Gold was traditionally named Exercise Bersama Lima, but was renamed this year to mark the FDPA's Golden Jubilee.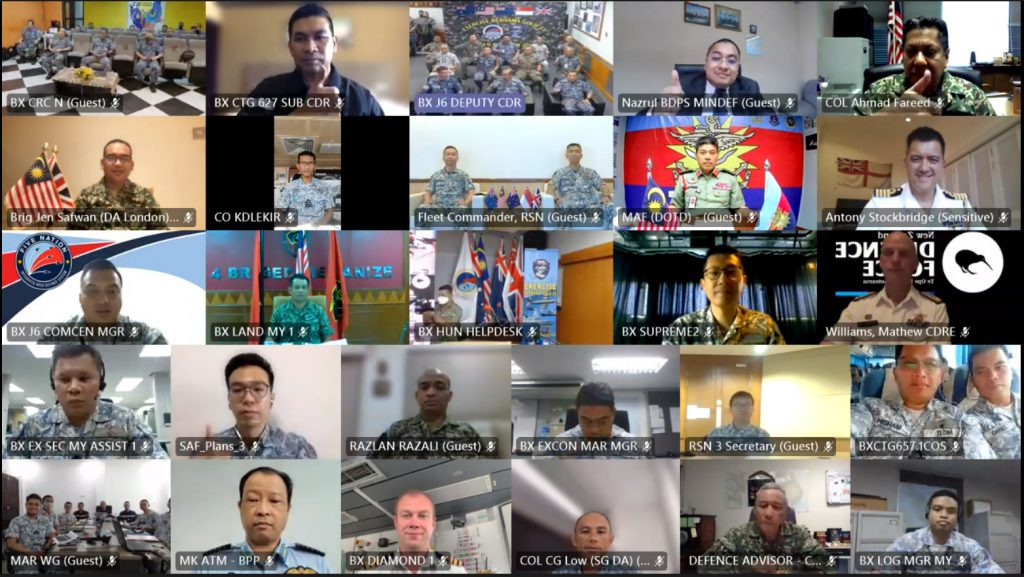 The series of drills kick-started with an opening ceremony held at Headquarters Integrated Air Defence System (HQIADS) here in a virtual manner. The exercise was officially opened by Malaysia's Commander. Joint Force Command, Lieutenant General Yazid Arshad. Also present at the event were Commander Headquarters Integrated Air Defence System (HQIADS) Air Vice Marshal Geoffrey Harland. Virtually present were senior personnel of FPDA member states.
The tri-services Bersama Gold from Oct 5-18 is the first FPDA exercise to be conducted physically as a field series of drills since the start of the COVID-19 pandemic, and safety precautions were taken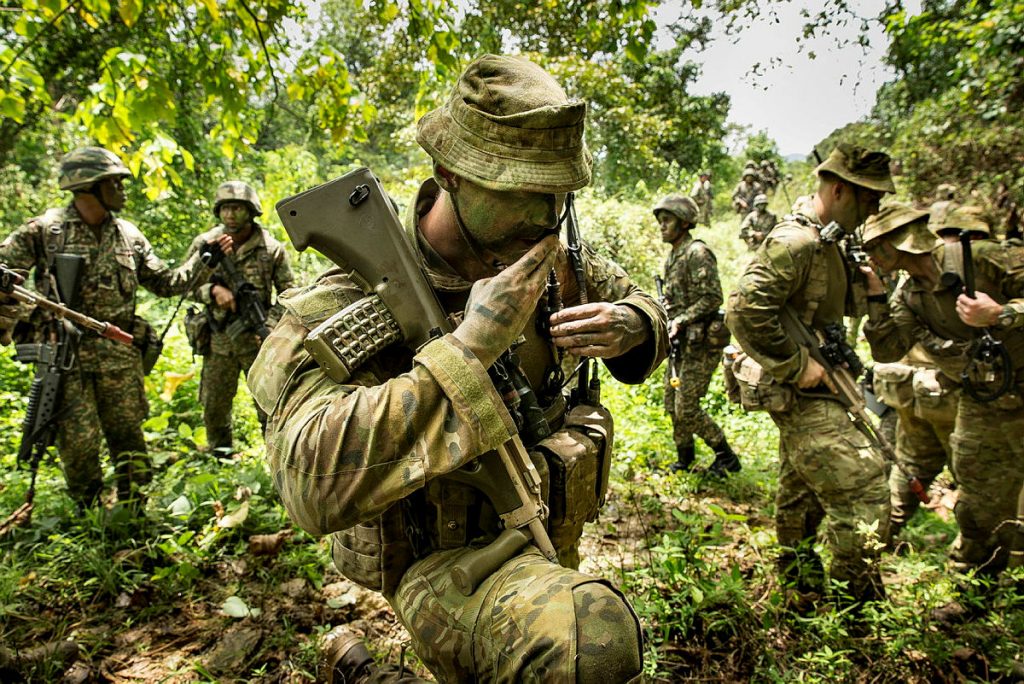 In his speech, Lt Gen Yazid said that FPDA exercises have evolved, from an air defence exercise to a combined joint approach. The evolution of the exercise started with Exercise Starfish, Exercise Stardex, and Exercise Flying Fish, now rebranded as Bersama Shield and Bersama Lima.
"The decade of the 1990s also witnessed the increase of land force exercises that were designated as Exercise Suman Warrior," said Lt Gen Yazid.
"We are continuing a trusted legacy inherited from our predecessors, this arrangement has build trust and confidence, as well as enhanced interoperability among our forces, and certainly contributed towards peace and security in the region. This is the big picture of the objectives that we shall endeavour to achieve as we have always done, in this Grandfather of Multilateralism."
Gen Yazid added that the time to establish relationship is not during crisis response. He impressed on the need of personal relationship and trust that have already been established, and that it should not be at senior-most level alone, but should be extended to officers and men at various levels of leadership.
This year's exercise involves the deployment of 25 fighter aircraft, six auxiliary aircraft, six helicopters, 10 naval vessels, and a submarine. The exercise also saw the participation of more than 2,000 personnel from FPDA member nations.
The FPDA, established in 1971, comprises Singapore, Malaysia, Australia, New Zealand and Britain.
The exercise directors say that the drills are being held in contactless manner, observing the strict standard operating and health procedures, due to the concern of the COVID-19 pandemic. Discussions among personnel will be held via video conference, and they will only convene for maritime drills at the southern parts of the South China Sea in international waters. Anti-air and anti-submarine exercises, gunnery firings and manoeuvring drills will be conducted.
This year's exercise will see FPDA air forces take part in air defence exercises, and support the maritime component in anti-submarine exercises.
For the land component, a virtual jungle warfare workshop involving cross-sharing of jungle fighting doctrines and discussions on interoperability will be conducted. –adj/aaa/mgm (Photos: MJFC)