Philippine Army Live Fire Exercise of ATMOS 2000 SPH
MANILA: The Philippine Army has conducted a live fire exercise of its recently delivered ATMOS 2000 self-propelled artillery system at a military reservation located in Northwest Luzon, about 100 km near here.
"The King of Battle Conducts Live Fire Exercise of the 155mm Self Propelled ATMOS 2000 Howitzers," said a statement released along with videos on social media.
"From 06-08 April 2022, students from the 1st and 2nd Self Propelled Batteries and Artillery Training School (ATS) under the Army Artillery Regiment, PA with Fires Center, TRADOC, PA completed the 3-day Live Fire Exercise as culminating activity of the month long In-Country Training of the 155mm Self Propelled ATMOS 2000 Howitzers held at Fort Magsaysay Military Reservation Area, Nueva Ecija. "
It was reported that Israel's Elbit Systems started delivering the Soltam ATMOS 155mm wheeled self-propelled howitzers for the Philippine Army
plus an undetermined number of support vehicles at Subic Bay Port, north of Manila as of 30 December 2021. Also present during the firing were support team members from the system's manufacturer.

The Philippines Department of National Defense (DND) ordered 2 batteries worth of artillery systems in 2020 from Elbit Systems under a PHP2.386 billion (US$122 million) Government-to-Government contract with Israel's Ministry of Defence.
The Elbit Systems Land & C4I — Soltam ATMOS uses the MAN cabin-protected off-road truck platform. ATMOS is a 155 mm/52 calibre self-propelled gun system manufactured by Israeli military manufacturer Soltam Systems (now Elbit System). The ATMOS is fitted with a 155 mm/52 calibre ordnance which conforms to NATO Joint Ballistic Memorandum of Understanding (JBMoU), and is mounted on a 6 × 6 cross-country truck chassis. With a 155 mm/52 barrel, a 41 km maximum range can be achieved, using Extended Range Full-Bore – Base Bleed (ERFB-BB) projectile, 30 km firing the NATO L15 High Explosive (HE) projectile and 24.5 km firing the older M107 HE projectile.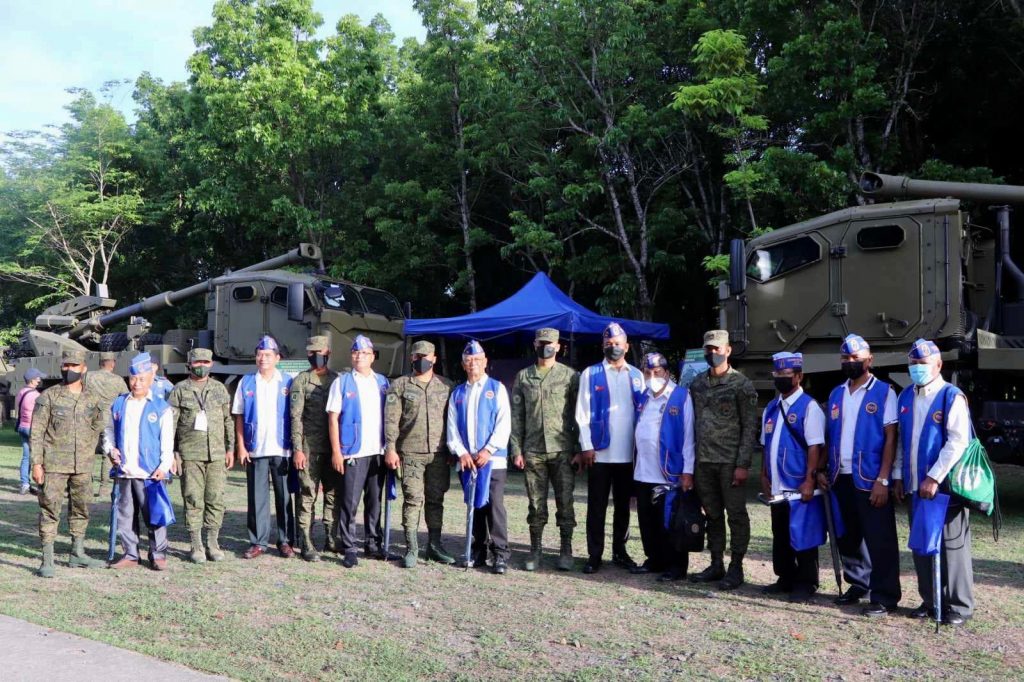 Later, several examples of the Artillery (King of Battle) Regiment's ATMOS SPH took part in a static display at the Commemoration of the Day of Valor at Capas National Shrine.
Called "Araw ng Kagitingan" in Filipino, this official regular nationwide holiday is celebrated annually on April 9. The holiday may also be known as "Bataan Day" or "Bataan and Corregidor Day". It commemorates the fall of the Bataan peninsula during World War II. –adj/nag/mgm (Pics: PA Artillery Regiment)