Philippine Navy Test-Fires Mini-Typhoon System During FAIC-M Inspection
Two Philippine Navys latest fast-attack craft (FAIC-Ms) test-fired their Typhoon 30mm automatic cannon and Mini-Typhoon machine gun weapon systems in Israel. According to Navy spokesperson Commander Benjo Negranza, an inspection was held from the June 27to June 302022 on the operational capability of the FAIC-Ms which included the functional testing of mission-critical machinery, navigation and communications equipment as well as a live-firing of its combat systems. Aside from that, tests on the redundancy controls of the FAIC-Ms open pilot house and sea trials of its rigid-hull inflatable were also conducted.
Alongside the tests, a joint certification of compliance to approve the shipment process of the two vessels to the Philippines was also signed. The vessels are anticipated to land on Philippine soil by the third quarter of 2022.
"The acquisition of the new craft is the latest in the PN's pursuit to become a modern and multi-capable naval force, responsible for protecting our maritime nation's sovereignty," Commander Negranza was quoted as saying.
Eight FAIC-Ms were included in the 2019 projects which received the nod from by the Philippine President Rodrigo Duterte under the Horizon 2 list of the Revised Armed Forces of the Philippines modernisation programme, with a notice of award worth approximately PHP10 billion ($180 million) for eight vessels being issued on Jan 5, 2021.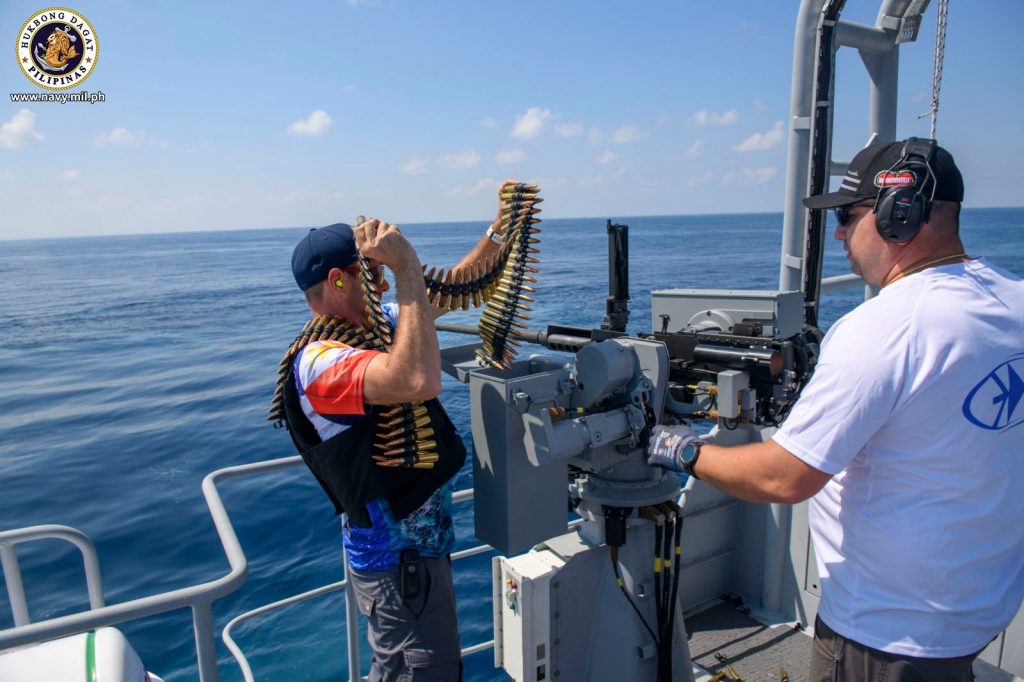 The initial two FAIC-Ms were officially launched by Israel Shipyards Limited in Haifa, Israel in June 26. Out of the eight, four units of the craft would receive armaments ranging from non-line-of-sight missiles with accurate precision and a range of 25km while the remaining four vessels will be outfitted with machine guns and light automatic cannons. –shp/dl/aaa (Image: Philippine Navy)