South Korea Wins Massive Euro Deal for Fighter Aircraft, Battle Tanks and Artillery
By M Ghazemy Mahmud
South Korea has signed a series of deals for the supply of FA-50 light combat aircraft, K2 main battle tanks and K9 self-propelled howitzers to Poland, breaking into the European market and boosting the Asian nation's efforts in its quest to become a major player in the global defence industry.
Under the series of "framework contracts," Poland is to procure 48 FA-50 combat trainer aircraft from Korea Aerospace Industries (KAI), 980 Hyundai Rotem K2 tanks and 648 Hanwha Defense K9 howitzers, the Polish government said, describing the deals as one of the country's "most important and largest" defence equipment buys in recent years.
The delivery of 180 K2 Black Panther tanks is expected to begin this year, while 800 K2 more tanks will be manufactured in Poland. The NATO member country plans to procure and initial batch of 48 K9 Thunder self-propelled howitzers and order 600 more afterwards, reports said.
Poland's Ministry of National Defence earlier announced July 27 that the country plans to buy 48 FA-50 light attack fighters worth about 3 billion dollars, with the first batch of 12 aircraft to be delivered in the middle of next year.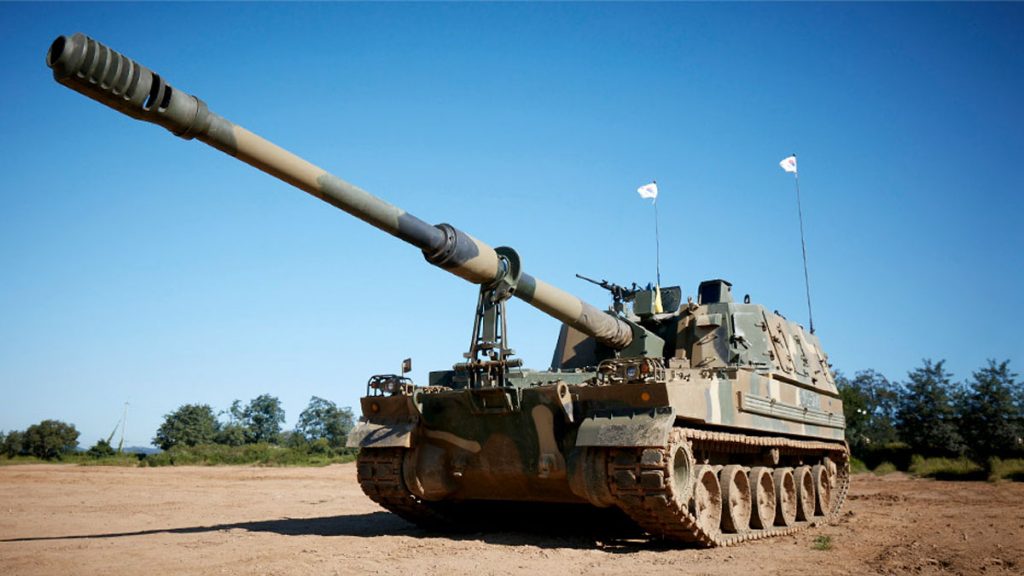 At the signing ceremony, Polish Deputy Prime Minister and Defence Minister Mariusz Blaszczak said that South Korean weapons systems are best suited to meet his country's defence requirements in terms of technologies, costs and the timing of their deliveries.
The contracts came as the country has been striving to "fill the gap" created by its gift of weapons to Ukraine in support of the latter's fight against Russia. The Polish government did not announce the cost of the arms package but it is expected to be about 14.5 billion dollars, making it South Korea's biggest weapons export deal.
It would also mark KAI's largest single export of the FA-50 series aircraft. After delivering 12 FA-50s, KAI plans to build a maintenance, repair, overhaul (MRO) hub in Poland to help ensure the support for the operation of the fighter jets. KAI also plans to establish a flight training academy to train pilots.
The deals boosted the prospects for South Korean defence equipment firms in gaining a foothold in Europe and has again highlighted the Asian country's growing defence industry. "Europe is as important a market as the United States. On the back of the orders in Europe, we will step up efforts to achieve the goal of exporting 1,000 Korean aircraft," KAI CEO Ahn Hyun-ho said.
Besides aiming for the North American and European markets, KAI is also eying at the Asia-Pacific having already exported the T-50 series light combat, tactical trainer and advanced light attack aircraft to several nations including the Philippines and Thailand, and is currently negotiating for the supply of the same battle-proven'light combat aircraft to Malaysia. – adj/shp/mgm (Pics: KAI/ROKAF/Hanwha Defense)