Malaysia, Pakistan Navies Showcase Operational Capabilities in Exercise MalPak
Lumut: The naval forces of Malaysia and Pakistan continue their military-to-military co-operation through the successful holding of bilateral Exercise MalPak in the Straits of Malacca this week.
The series of drills saw the participation of Royal Malaysian Navy's Lekiu-class guided-missile frigate KD Jebat and Pakistan Navy's Tughril-class frigate, PNS Taimur. This is the fourth series of drills under the MalPak series of exercises.
PNS Taimur, the second frigate of the Tughril-class berthed at the Lumut naval base on Aug 2 for an operational visit. Earlier in July, the ship was on a goodwill visit to Sihanoukville, Cambodia, Hong Kong and Shanghai, China.
The first 54 A/P Frigate PNS Tughril has joined the service's fleet in January 2022, while another two frigates of same class are presently under construction at China.
China and Pakistan signed the contract for four Type 054A/Ps for the Pakistan Navy in June 2018. The first hull of this class was launched in Shanghai in August 2020, and it was delivered to the Pakistan Navy in November 2021.
According to the procurement contract, all four ships are built in China and the first two are expected to be delivered to the customer by year-end. An additional contract for two more ships was announced in June 2018.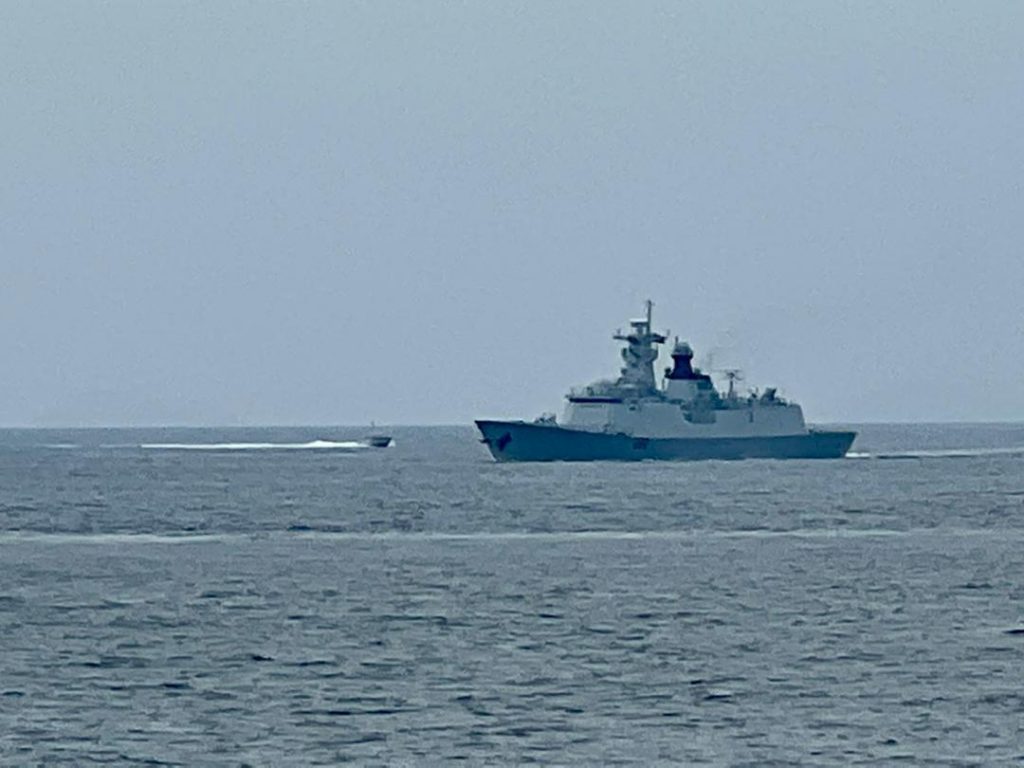 Both naval forces have displayed a high-level of professionalism and interoperability through the series of drills. The exercise also saw both forces in a series of knowledge and skillset sharing in the Personnel Exchange Programme between the crew of KD Jebat and PNS Taimur.
Also deployed during the series of drills are Royal Malaysian Navy's fast combat boat and Airbus Helicopters AS 555 SN (now known as H125M). –shp/adj/aaa (Image: RMN)